WRFR's I Made You This Mix Tape
Our program seeks to revive the now lost art of fitting as much sentiment as possible into 49 minutes.
Description
WRFR.org presents the most interactive form of audio entertainment on radio today. THE RETURN OF THE MIXTAPE! "I Made You This Mix Tape" is heard twice a week on the first 24 hr low power radio station in the country, WRFR 93.3fm, located in Rockland, Maine. The show, hosted by Nate Greenleaf and produced by Renee Philbrook, revives the personal compilation tapes made by individuals in the 1980's. Often built upon a theme, the mix tape consisted of songs, poetry, comedy bits, clips from tv shows and movies, whatever.. as long as it aided the creator to express what they were thinking and feeling. Usually the mixtape was created with a specific listener in mind. Our program seeks to revive the now lost art of fitting as much sentiment as possible into 49 minutes.
Categories
Episodes
Episode 50: BUZZFEST. Needs and Greeds, a WRFR fundraiser.
Oct 16, 2014
4144
Description: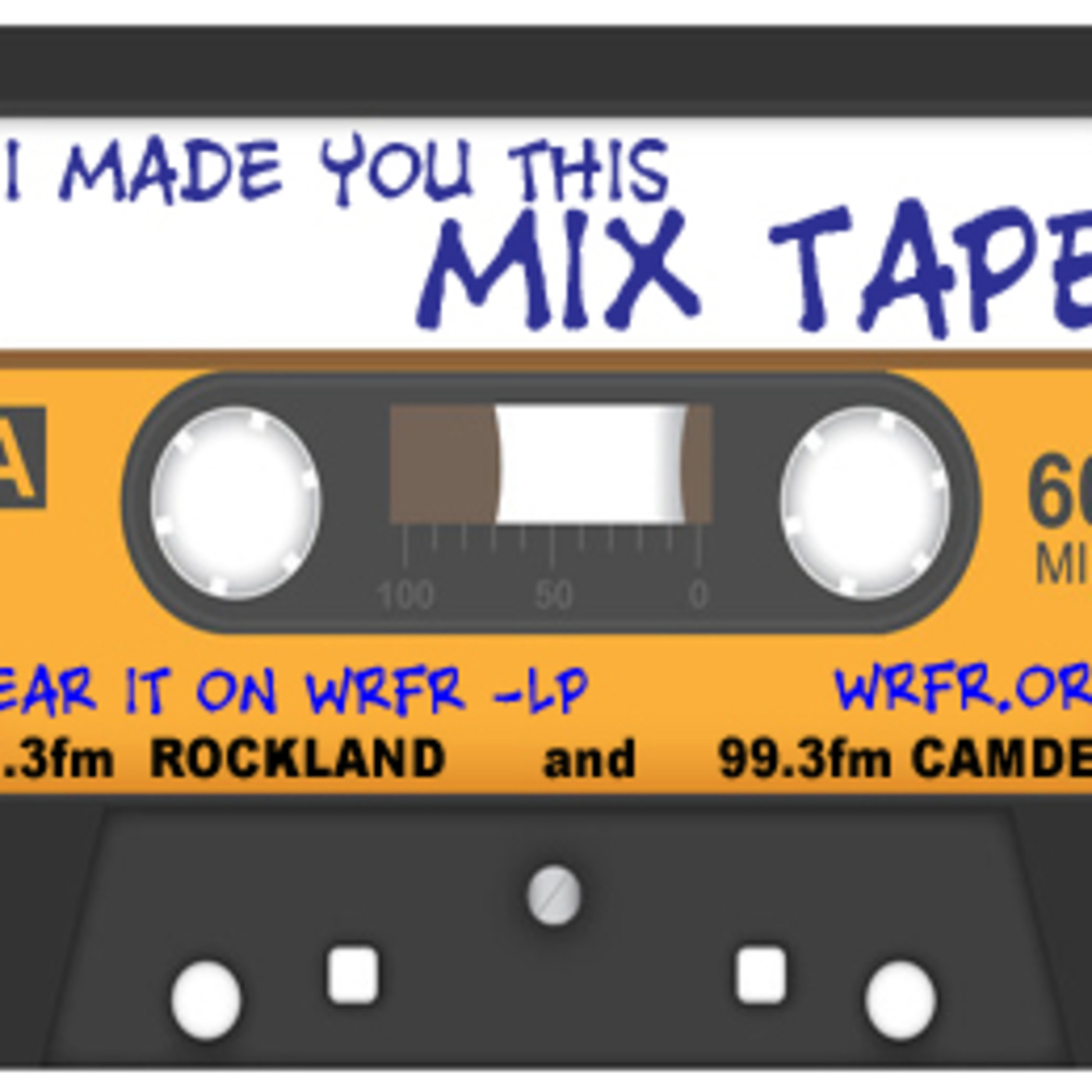 For the first time ever WRFR is running a capital campaign to raise funds for the move to the Lincoln Street Center in Rockland, Maine. With a multimillion embezzelment charity scandal going on in the next town over, we decided to examine both sides of the coin.. MAKE A DONATION ON WRFR.ORG and get some FREE SWAG! Listen to the show for details. 1. Buzz Buzz, Brian Setzer Orchestra. (music bed) 2. The Muppet Telethon Theme. 3. Money, Grace Potter and the Nocturnals. 4. Buzz, Buzz, Buzzing, Tim Hicks. 5. Movie Clip. (Mr. Dees Goes to Town) 6. Make Money Money, John Reuben. 7. The Muppets Movie Clip. 8. WKRP in Cincinnati theme, Richard Cheese. 9. Buzz, Buzz, Buzz, The Hollywood Flames. 10. Show Me The Money clip Jerry Maguire. 11. Money Changes Everything, Cyndi Lauper. 12. This Buzz is for You, Tommy Alverson. 13. Who's Got Your Money, Tina Parol. 14. Movie Clip. (Mr. Dees Goes to Town part 2) 15. Money Greases the Wheel, Ferlin Husky. 16. Not Just Money, Frank Ocean. 17. Scared Money, Amos Lee. 18. Buzz Me Blues, Louis Jordan and His Tympani Five. 19. Gimmie Some Money, Spinal Tap. 20. Coffee is for Closers.
Episode 49: Songs that get stuck in my head….tape 1.
May 13, 2014
4144
Description: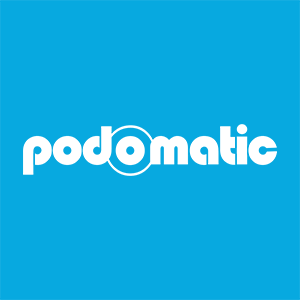 The first of a series.. and a warning. Don't listen to this tape. It will drive you absolutely crazy. 1. It's a small world theme. (music bed) 2. Ducktales Theme, Rockapella. 3. I Will Always Love You, Whitney Houston. 4. Cheers Theme (Everybody knows your name), Gary Portnoy. 5. Daniel, Elton John. 6. The One, Gabz. 7. Lean On Me, Bill Withers. 8. Listen, Melanie Amaro. 9. When Johnny Comes Marching Home, Pete Seeger & Bill MacAdoo. 10. Mandy, Barry Manilow. 11. Friday, Rebecca Black. (quite possibly the worst song ever written) 12. Let It Go. Idina Menzel . 13. 4 Chords, The Axis of Awesome. 14. If I Had $1,000,000. Barenaked Ladies. 15. BONUS PALATE CLEANSER!
Episode 48: Searching for A Heart: Looking for Mr. Acceptable.
May 12, 2014
4144
Description: Listener submission from TAMM C. Follow along with a young lady who says she is tired of looking for Mr. Right. Hopeless romantics UNTIE! um… or something. 1. Someday my prince will come, Barbra Streisand. 2. 21 Things, Alanis Morissette. 3. Mr Sandman, The Chordettes. 4. Gimmie Gimmie! Gimmie!, ABBA. 5. Dream Lover, The Paris Sisters. 6. Searching for a heart, Warren Zevon. 7. Whole Wide World, The Prissteens. 8. Somebody To Love, Queen. 9. Loverman, Billie Holiday. 10. Looking For The Next Best Thing, Warren Zevon. 11. The Mix Tape Mix, Compilation by TC 12. Lord Byron's Luggage. Warren Zevon.
Episode 47: The Mashups.
May 12, 2014
4144
Description: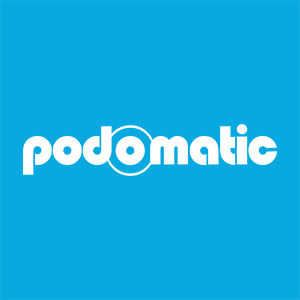 This tape is a compilation of songs that are bootleg mashups. What's a mashup? It is when you take two songs and blend them together to create something familiar and yet new. Lots of sonic fun in this one! Sorry if I don't properly identify the artist or DJ.. drop me a line if you have better intel. 1. Wipeout, The Fat Boys featuring the Beach Boys. (music bed) 2. Get It on (at the disco) TREX. 3. Get Back, The Beatles VS. LCD Soundsystem vs the Kinks. (DJ FAROFF) 4. Gangnam Busters, PSY VS. Ray Parker Jr. (DJ FAROFF) 5. Rapture Riders, Blondie VS. The Doors (DJ Mark Vidler) 6. Single Ladies in Mayberry, Beyonce VS. The theme from Andy Griffith. (DJ PARTY BEN) 7. Pussycats Gone To Heaven, The Pixies VS. The Pussycat Dolls (DJ LOBSTERDUST) 8. Boulevard of Broken Songs, Green Day VS. Oasis VS. Travis VS. Eminem. (DJ PARTY BEN) 9. Stay the night with the police, The Police VS. Zedd ft. Hayley Williams. (DJ SCHMOLLI) 10. Rolling with the tiger, Adele VS. Survivor. (DJ Ryan Nellis) 11. Stayin' Alive in the Wall, The Bee-Gees VS Pink Floyd. (DJ WAX AUDIO) 12. Part of American Wrecking Girl All Night, Icona Pop VS. Chris Cornell VS. Katy Perry VS. Miley Cyrus VS. Bonnie Mc Kee VS. Empire Of The Sun (DJ MARC JOHNCE) 13. Best Party Song Ever, Ne-Yo - Let Me Love You One Direction VS. Sean Kingston VS. Martin Solveig VS. Bonnie Mckee VS. Selena Gomez VS. Rihanna VS. Ke$ha (DJ RAHEEM D) 14. Can't Hold Eleanor, Beatles VS Macklemore.
Episode 46: "1 YEAR LATER" A tribute tape to our 1 year anniversary of mixes.
Nov 30, 2013
4144
Description: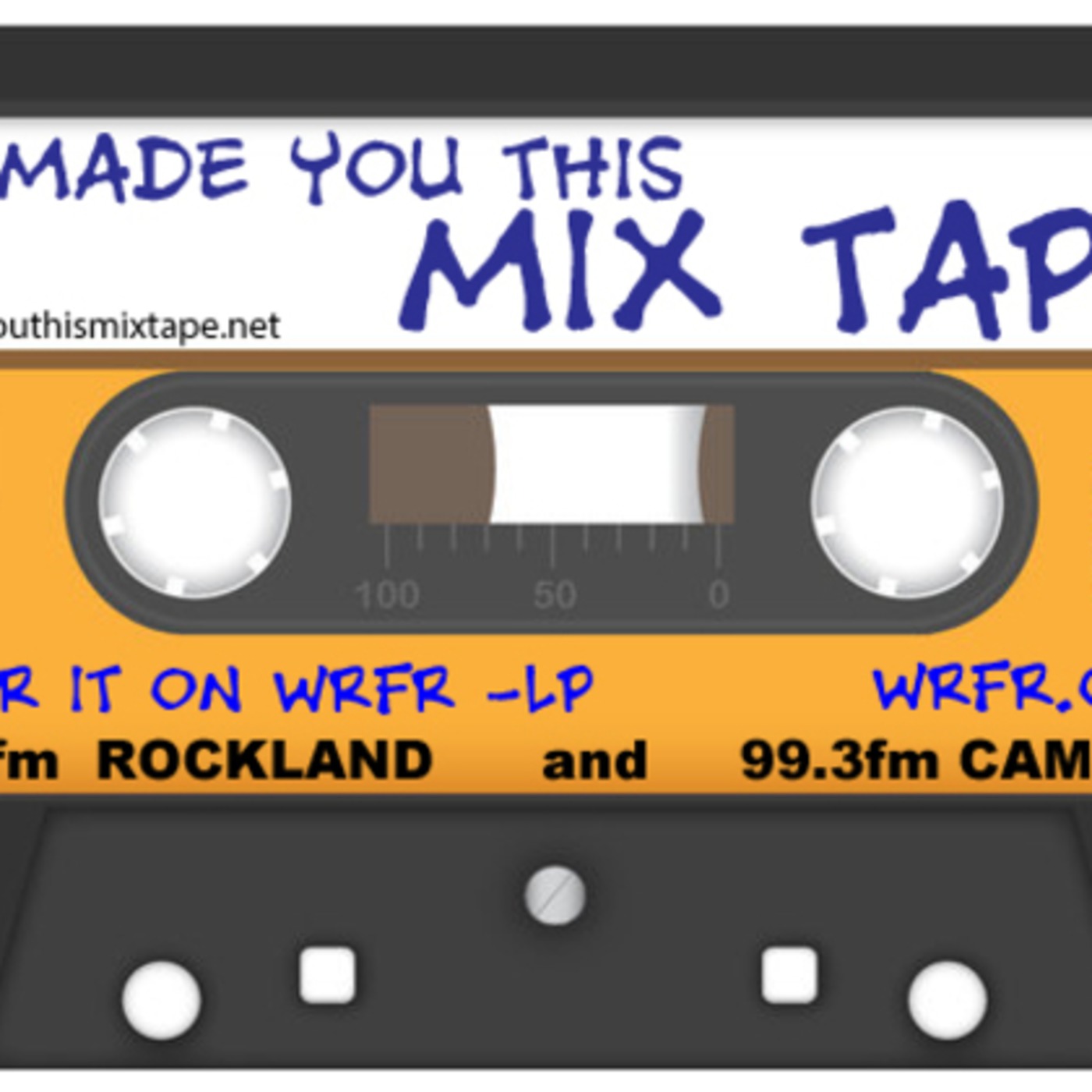 Pay tribute to the MIX. Well, it is one year later and we have put together a show of nothing but mix tape tribute songs. Along with bits from our favorite record store. 1. Anniversary. (music bed) , Travis. 2. Vintage Maxell "high fidelity" comercial. 3. Mix Tape, Michael Shelley. 4. Mixtape, Tift Merrit. 5. Mixtape, Butch Walker. 6. High Fidelity movie clip. 7. Mix Tape, Johnny Socko. 8. Mix Tape, Gavin Bradley. 9. Mix Tape, Artichoke. 10. High Fidelity movie clip. 11. Mixtape, Tom Milsom. 12. Mixtape, Jimmy Eat World. 13. High Fidelity movie clip. 14. Mixtape, Tiemo Heauer. 15. Mixtape, Brand New. 16. Mix Tape (for a lover), The Sight Seers. 17. Mix Tape, Dawn McCoy. 18. High Fidelity movie clip.
Episode 45:"TRIBUTE TO THE FUNK BROTHERS" The house band of Motown.
Nov 16, 2013
4144
Description: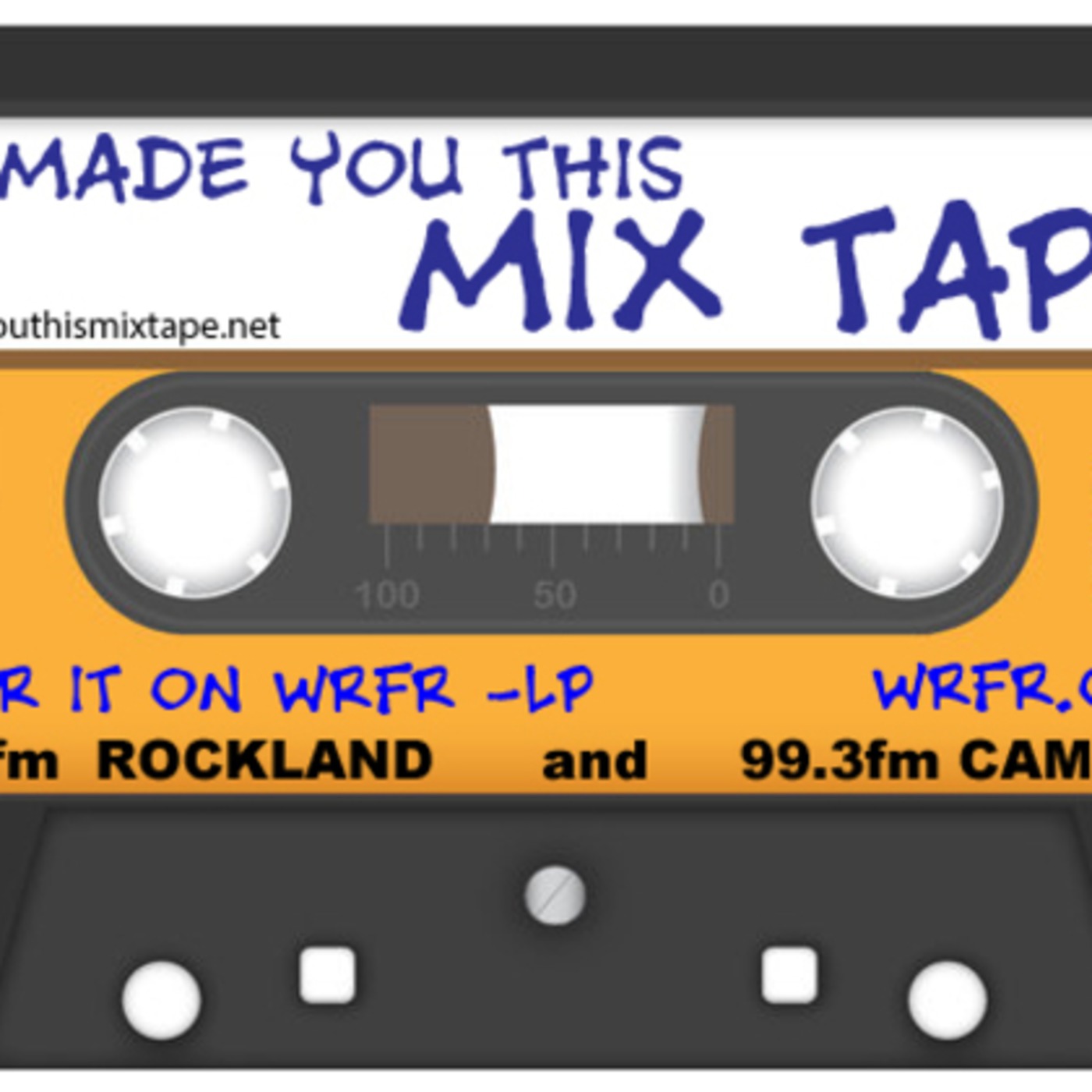 They recorded more #1 singles than any other artists ever, and nobody seems to know their names. They have more radio airtime than any other musicians… ever. The Funk Brothers were the studio musicians that delivered the MOTOWN sound and this tape is a tribute to their talent. 1. We'll Sing in the Sunshine, Gale Garnet (music bed) 2. Money, Barrett Strong. 3. You've Really Got A Hold On Me, Smokey Robinson. 4. Bernadette, Four Tops. 5. (love is like a) Heatwave, Martha Reeves and the Vandellas. 6. Ain't to Proud to Beg, Temptations 7. I Heard It Through the Grapevine, Gladys Knight and the Pips. 8. Reach Out I'll Be There, Four Tops. 9. My Girl, Temptations. 10. Ain't no Mountain High Enough, Marvin Gaye and Tammi Terrel. 11. The Tears Of A Clown, Smokey Robinson. 12. Please Mr. Postman, The Marvelettes. 13. Can't hurry Love, Supremes. 14. Higher and Higher, Jackie Wilson. 15. Baby Love, Supremes. 16. I Second That Emotion, Smokey Robinson. 17. What Becomes of the Broken Hearted, Joan Osborne.
Episode 43: "TRIBUTE TO THE JEEP!" Everyone on the planet knows what it is and secretly wants one if they don't already!.
Oct 28, 2013
4144
Description: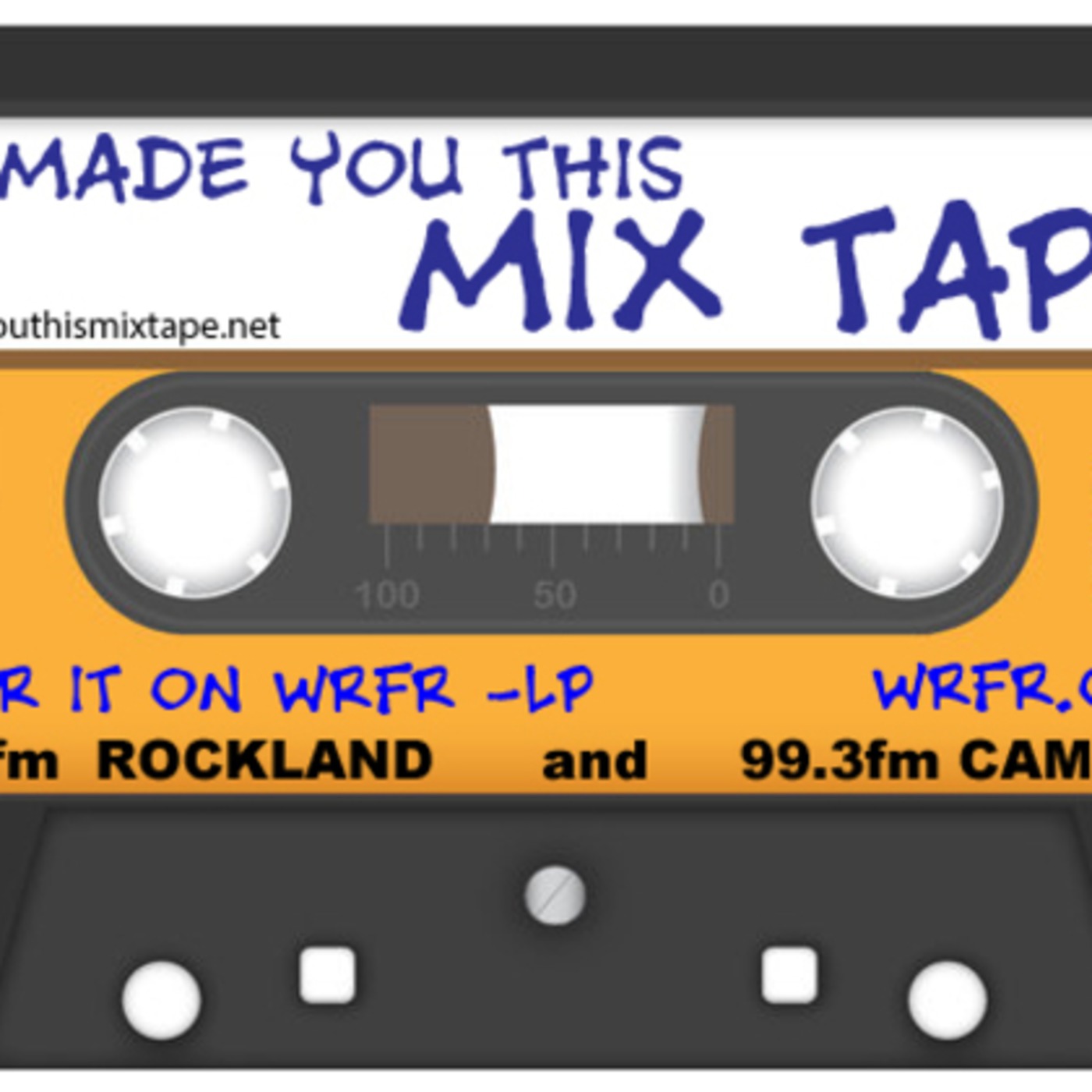 Listen to a mixtape tribute to the greatest vehicle ever built. Fun in the sun and loads of sentimentality. 1. Jeep Jockey Jump, Glenn Miller & The Army Air Force Band. (Intro bed) 2. Beep Beep Jeep, Travis Matte & The Kingpins. 3. It's a Jeep Thing, Paul Randy Mingo. 4. Six Jerks In A Jeep, The Andrews Sisters. 5. This Old Jeep, Donna Lee Holman. 6. The Jeep Song, Lee Coulter. 7. Techno Jeep, Julian Smith. 8. Little Bo Beep Has Lost Her Jeep, Spike Jones. 9. 88 Jeep, Eric Harrison. 10. The Jeep Is Jumpin', Johnny Hodges. 11. Four Wheel Drive, C.W. McCall. 12. Jeep's Blues, Duke Ellington. 13. Hottie In A Jeep, AwRY. 14. Ke Ala aKa Jeep, Mighty J. 15. Jeep Jeep, Krista Marie. 16. Jeep For Two, Swaai Boys.
Episode 44: HAPPY HALLOWEEN! This episode we dig into the joyful and the horrifying. Tricks and Treats with the Scholastic Book Record from 1970 the Haunted House and other spooky stories.
Oct 28, 2013
4144
Description: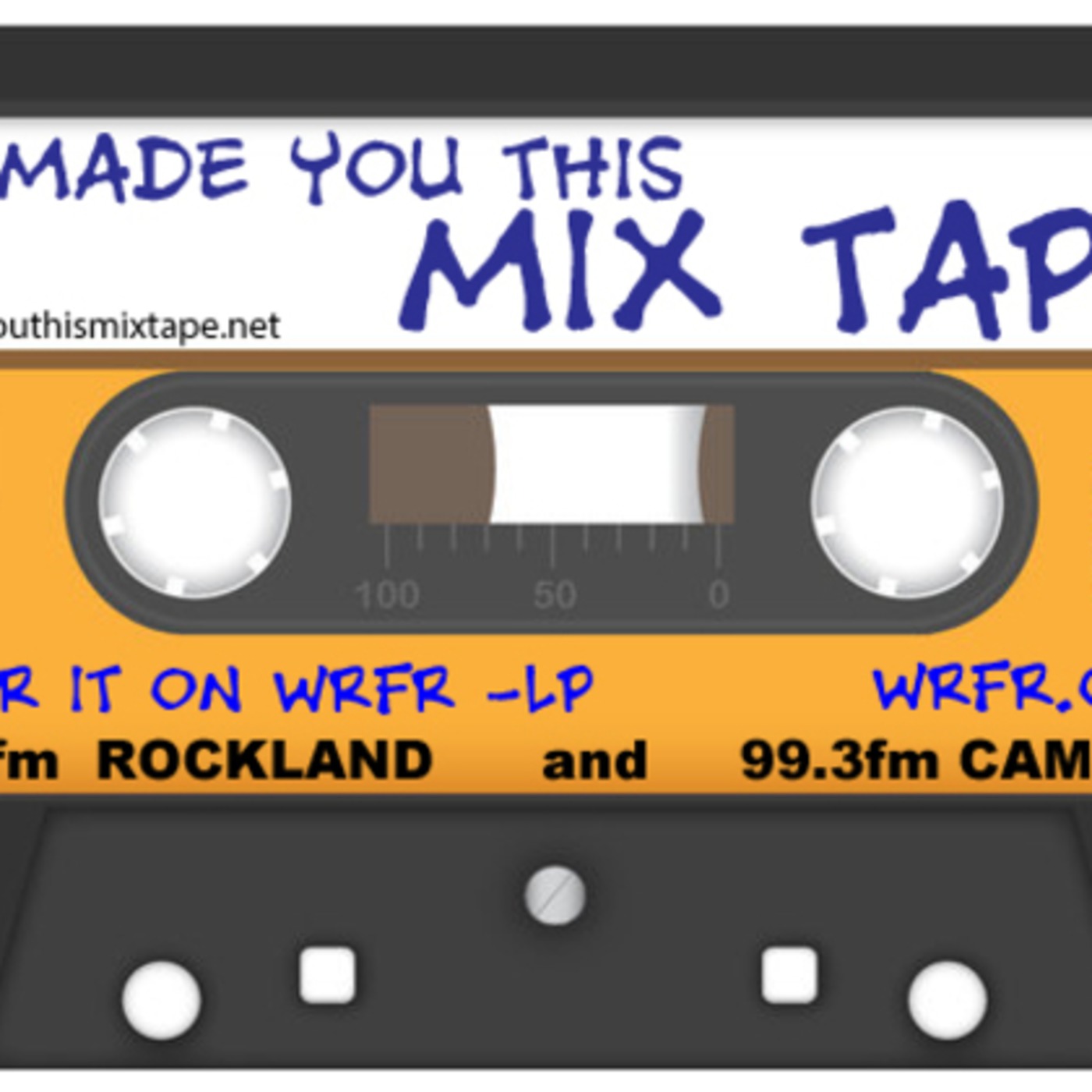 Sit back and have fun as we creep you out, hand out bits of candy, and dig into the absolutely soul ripping last track. 1. Funeral March of a Marrionette (music bed) 2. Monster squad (movie clip) 3. Halloween Spooks, Lambert, Hendricks & Ross. 4. The Haunted House, poem read by Paul Hecht. 5. Ghost in the Graveyard, Prairie Ramblers. 6. The Wobblin' Goblin, Rosemary Clooney. 7. Abbot and Costello Meet Frankenstein. (movie clip) 8. The Ghost Walk, Borrah Minevitch & The Harmonica Rascals. 9. Scooby-Doo Theme, Music Theme Players. 10. Ghost Dance, Truett & George. 11. Great Pumpkin Charlie Brown, (movie clip) 12. The Headless Horseman, Kat Starr. 13. The Cradle that Rocked Itself, poem read by Paul Hecht. 14. Ol' Man Mose, Wingy Mannone & His Orchestra. 15. Thriller, Jiordan Tolli. 16. The Ghost of Smokey Joe, Cab Calloway. 17. Great Pumpkin Charlie Brown, (movie clip) 18. Gravedigger, Dave Mathews. 19. The Velvet Ribbon , Poem read by Carole Danell. 20. Swingin' at the Seance, The Deep River Boys. 21. Bride of Frankenstein, (movie clip) 22. Peek-a-Boo, Siouxsie and the Banshees.
Episode 42: "MIX TAPE 1991.... SIDE B"
Oct 12, 2013
4144
Description: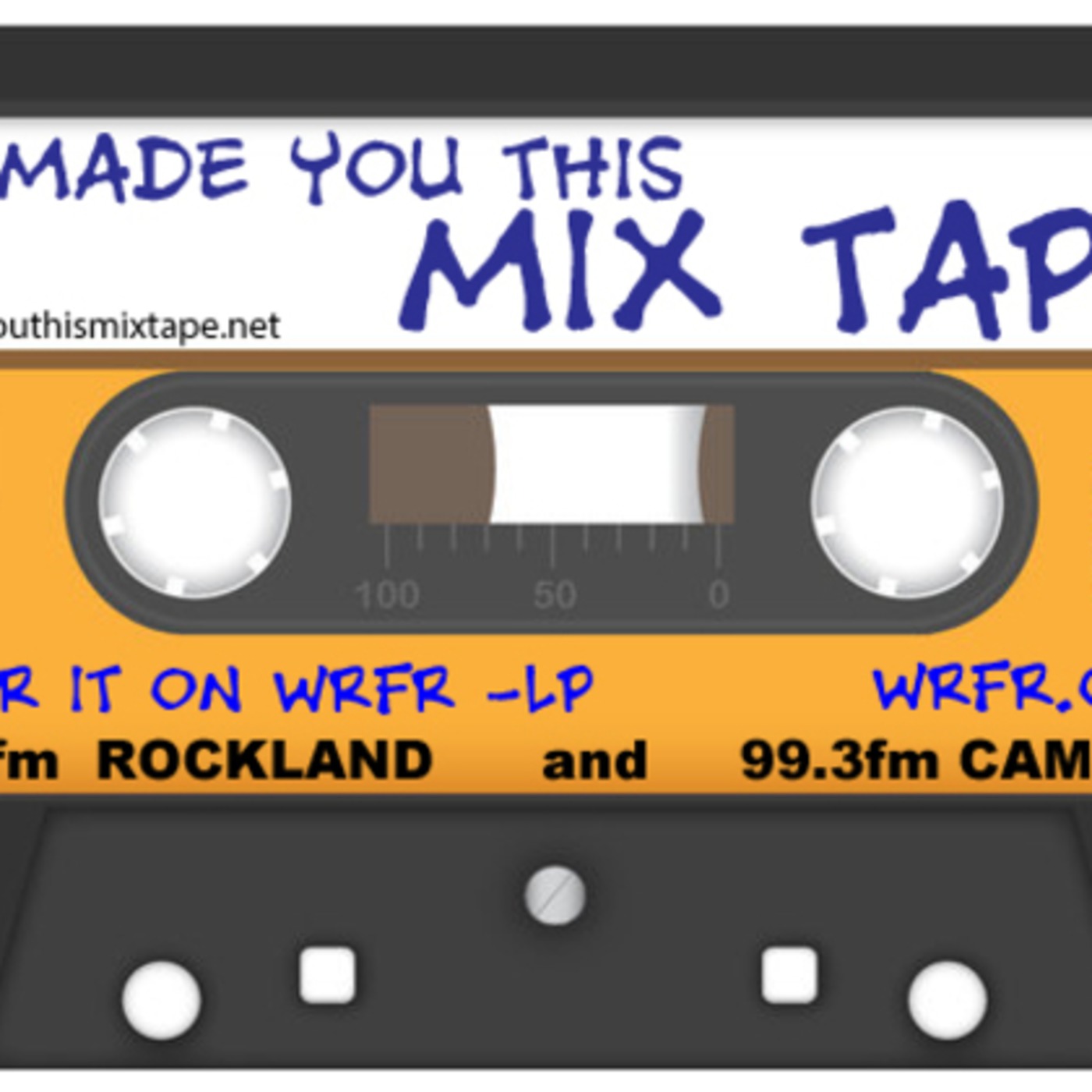 We flipped the 90 minute tape over from a few weeks ago and decided to share side B. Intro music bed: Opposites Attract, Paula Abdul. 1. Set Adrift on Memory Bliss, PM Dawn. 2. Epic, Faith No More. 3. Groove Is In The Heart, Dee-Light. 4. Elvis Is Everywhere, Mojo Nixon. 5. All This Time, Sting. 6. American Music, Violent Femmes. 7. Tom's Diner, DNA featuring Suzanne Vega. 8. Losing My Religion, REM on MTV Unplugged. 9. Under The Bridge, Red Hot Chili Peppers. 10. King For A Day, Thompson Twins. 11. Watching Scotty Die, The Dead Milkmen.
Episode 41: MY BROTHER LIKES THE COLOR BLUE.
Oct 12, 2013
4144
Description: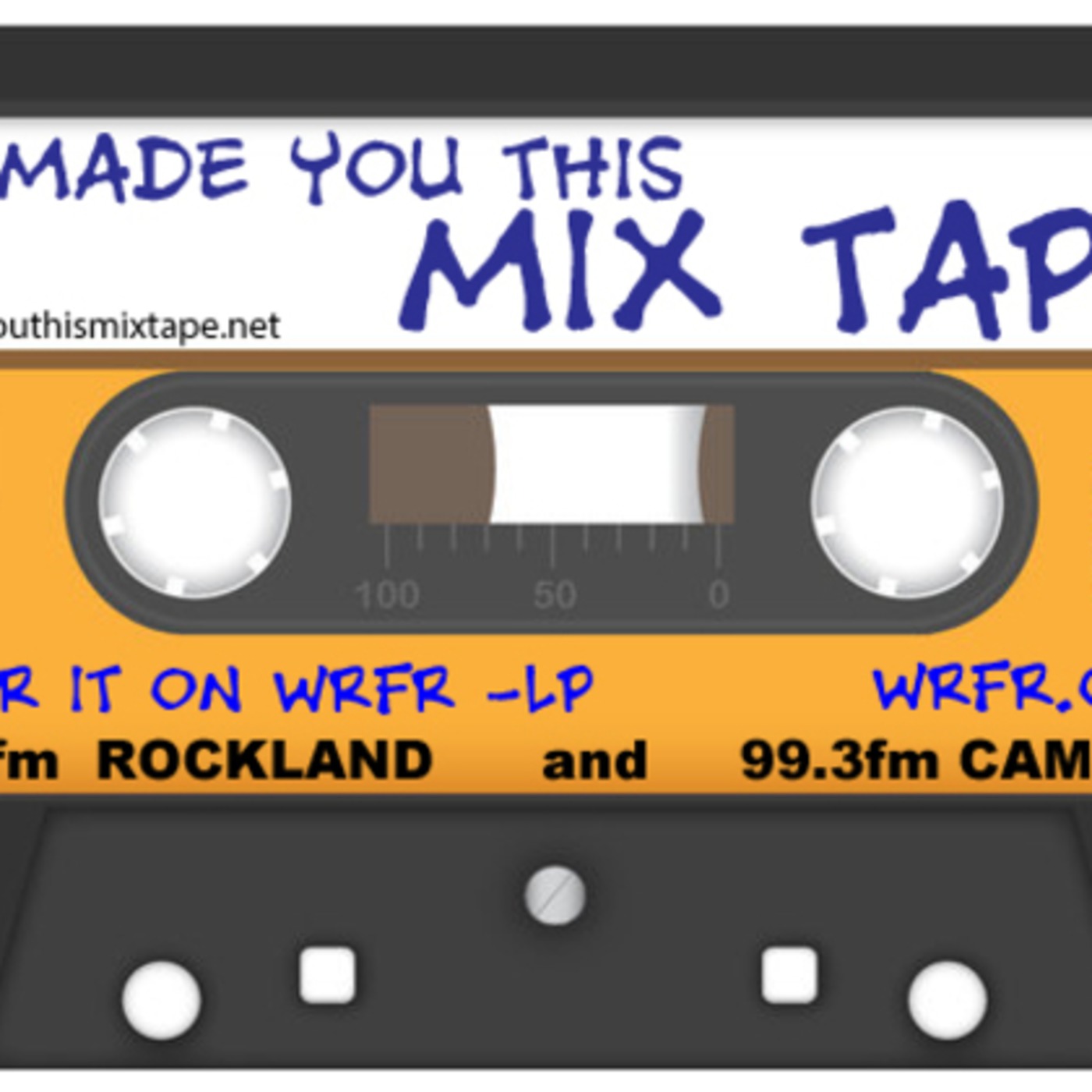 He sent me a tape this week and it had blue written on it. I thought He was sad, but that is not necessarily the case here. He was literally talking about the color. Give it a listen, parts of it are quite trippy. Interesting thing... he didn't put any blues music on it...so I snuck one in. I guess I will need to put one together for him. INTRO: The Smurf Theme.. Remix. 1. Blue Suede Shoes, Elvis Presley. 2. Blue Chair, Elvis Costello & The Attractions. 3. It's a Blue Sky, Simple Things Amuse. 4. Singing The Blues, Paul McCartney Unplugged. 5. I Sing the Blues, Etta James. 6. Boy Blue, Electric Light Orchestra Strange Magic: The Best Of Electric Light Orchestra Rock. 7. Blue Jay Way, The Beatles, Magical Mystery Tour. 8. My Blue Heaven, Frank Sinatra. 9. Folsom Prison Blues, Johnny Cash. 10. What Did You Do To Be So Black And Blue?, Louis Armstrong. 11. Tangled Up In Blue, Bob Dylan. 12. Blue Bayou, Roy Orbison. 13. Blue (Da Ba Dee) [Extended Remix, Eiffel 65.
Episode 40: "MIX TAPE 1991" Recently recovered from the vault, this tape was the go to tape for my high school art class.
Sep 16, 2013
4144
Description: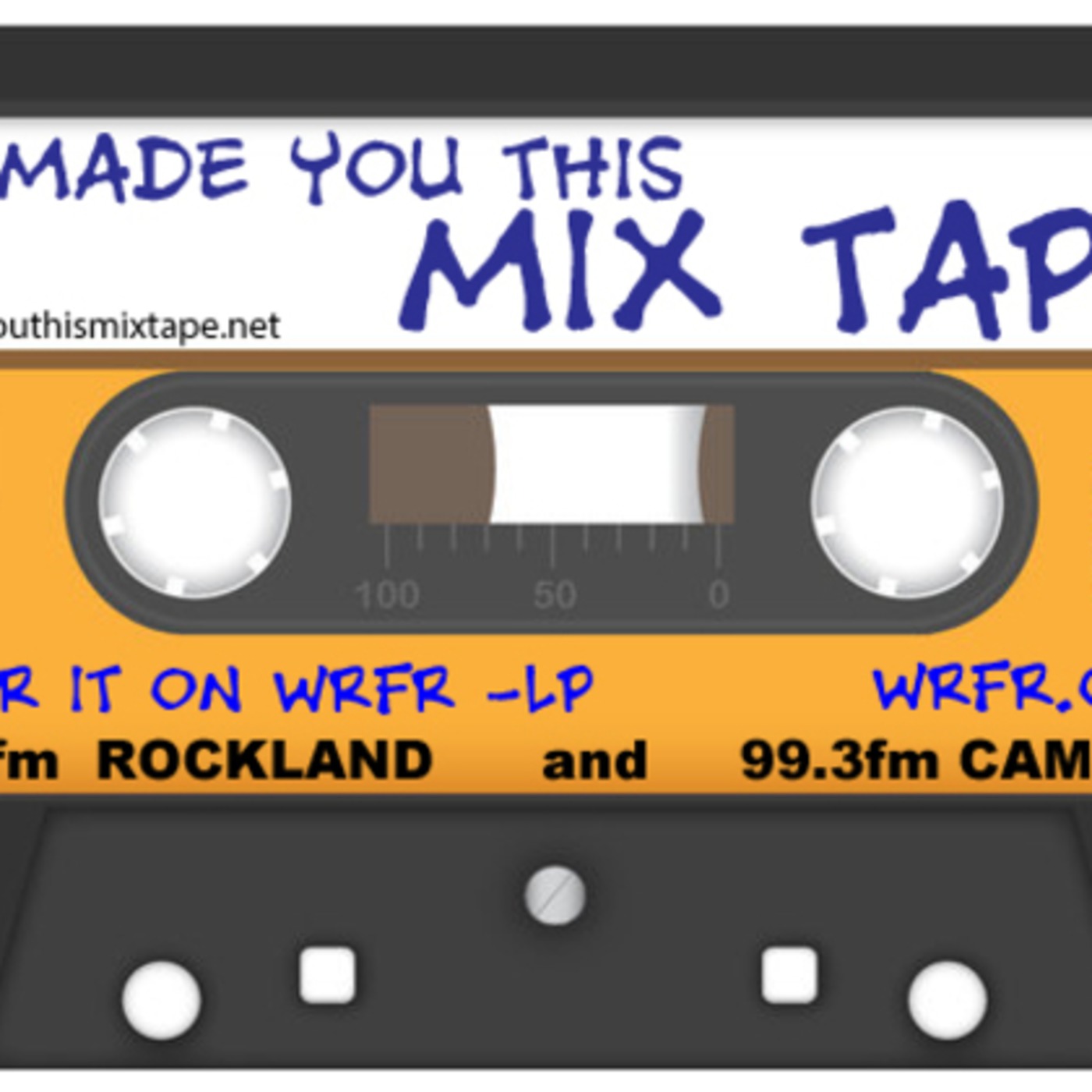 If you wandered into the art room or the "mini-theater" of CRHS in 1991 this is the mix tape you would have heard. It is still a great one to listen to while you don't do your homework. 1. Love Missile F1-11, Sigue Sigue Sputnik. (music bed) 2. Summer's Cauldron, XTC 3. Grass, XTC. 4. Enid, Barenaked Ladies. 5. Channel Z, B-52's. 6. Until The End Of The World, U2. 7. Bullroarer, Midnight Oil. 8. Where Is My Mind, The Pixies. 9. Lullaby, The Cure. 10. Cities In Dust, Siouxsie and the Banshees. 11. Stairs, INXS. 12. Pictures of Matchstick Men, Camper Van Beethoven.
Episode 39: "I'M TOO OLD FOR THIS!" Feeling your age? Tired of the kids walking across your lawn? Listen to this tape...You will still feel old, but will have a chuckle.
Sep 10, 2013
3606
Description: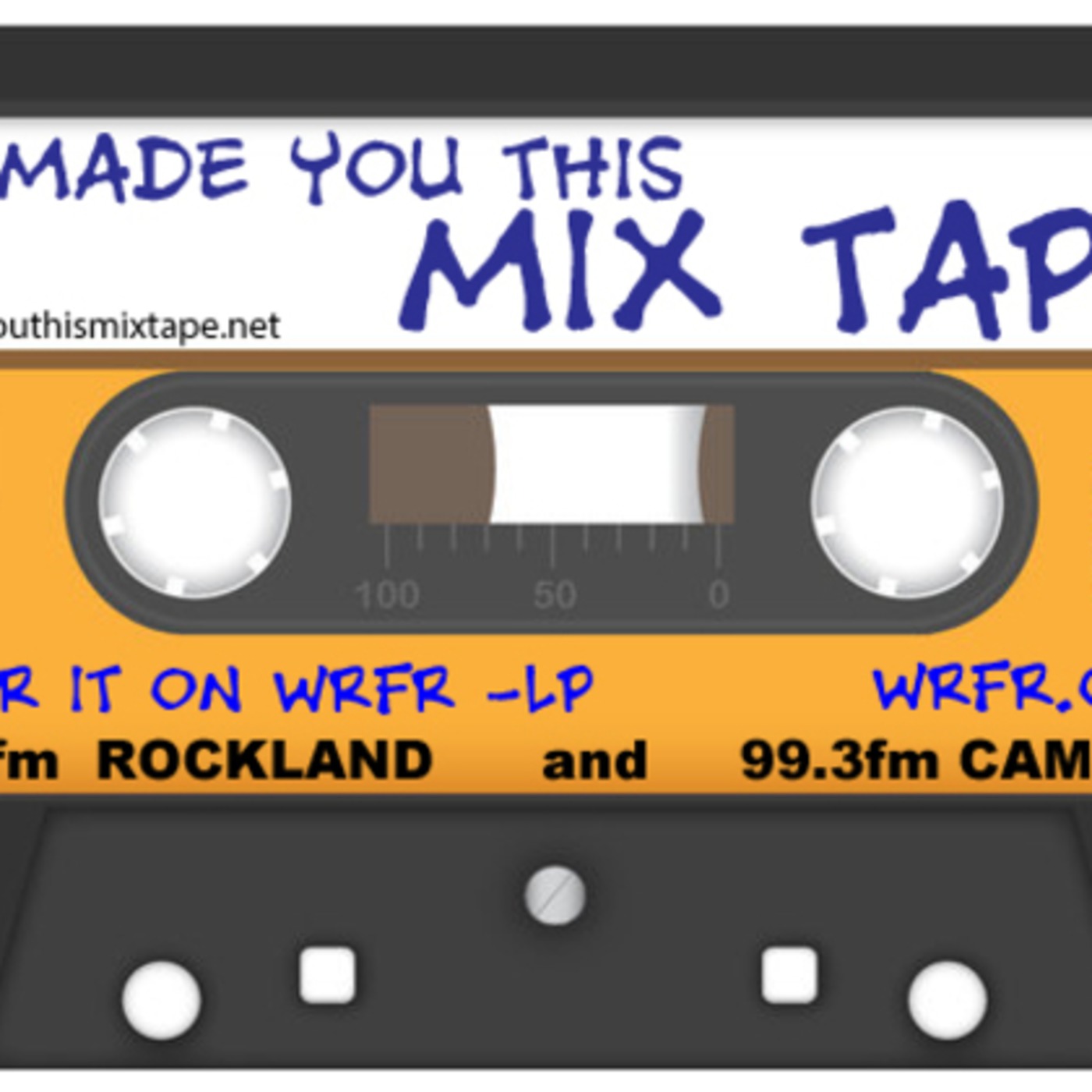 You may not know what a twitter hashtag does, and you probably have never heard of Instagram, but you know how to change a tire AND you can rewind a cassette with a pencil. It doesn't matter though, and this tape will help to remind you. 1. You Shook Me All Night Long, VSQ. (music bed) 2. Ooh La La, Matt Wertz. 3. As Long As You're Looking Back, Gary Allan. 4. Too Old To Dye Young, Brother Dege. 5. Turning Grey, Jana Keeley. 6. Leader of the Band, Dan Fogelburg. 7. When I'm 64, Pieces of 8. 8. A Pirate Looks at 40, Jack Johnson. 9. To Old To Cut The Mustard, Ernest Tubb and Red Foley. 10. Stay On The Ride, Sweethearts, Abbey Dempster & Annika Schmarsel. 11. As Good As I Once Was, Toby Keith. 12. Things Left Undone, Javina Magness. 13. Never Go Back, Camper Van Beethoven. 14. I Wish I Was Eighteen Again, George Burns.
Episode 38: "BACK TO SKOOL" A fondish look back at the rites of passage into adulthood.
Sep 10, 2013
3606
Description: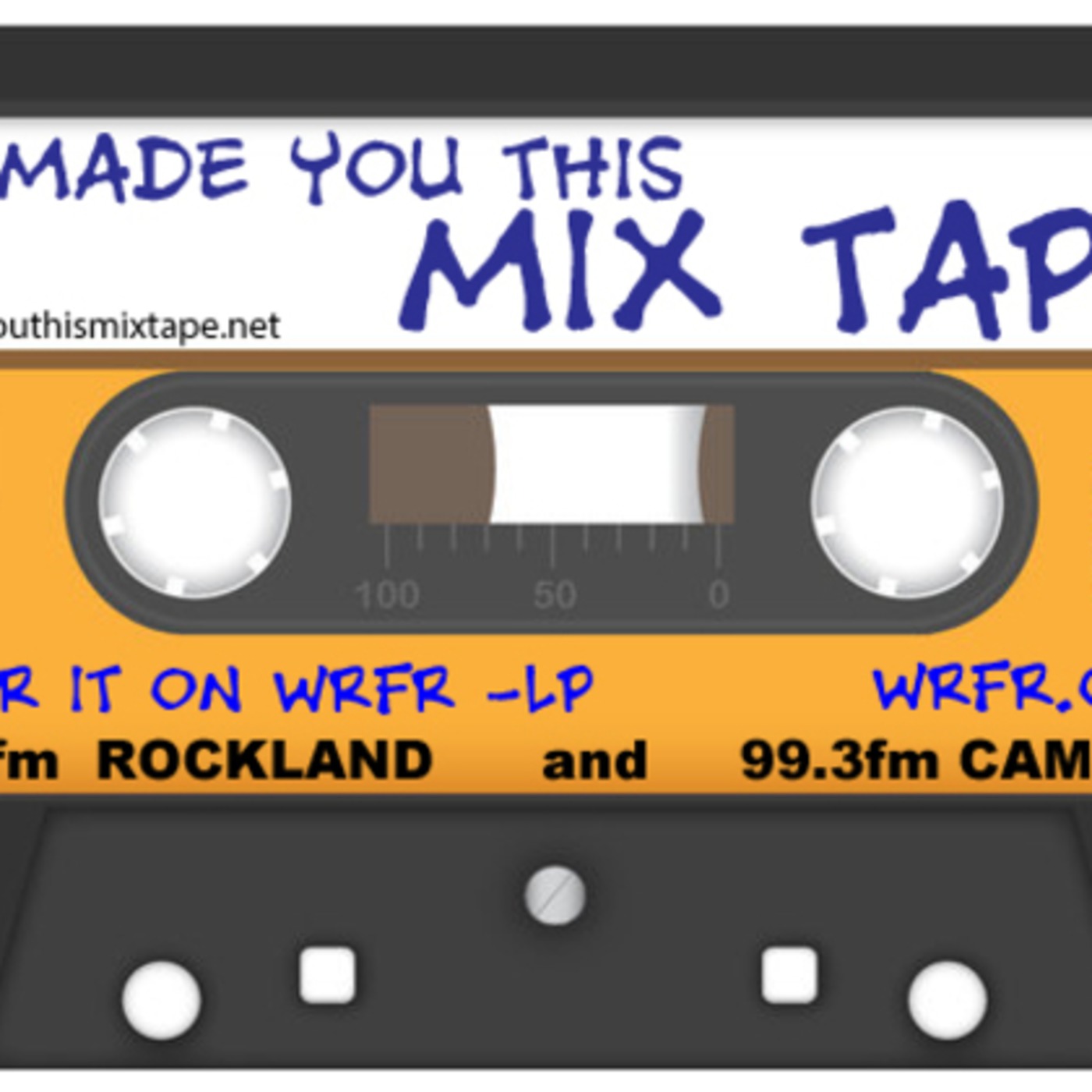 Remember how you felt on the first day of school? Remember how much you disliked it 2 months later? Follow along with this tape and see why we all mostly remember the good times. 1. Rock and Roll High School, The Ramones. (music bed) 2. Back to School. Movie Clip. 3. Welcome Back Kotter Theme. 4. Be True To Your School, Silage. 5. Back to School. Movie Clip. 6. Adult Education, Hall and Oates. 7. Back to School. Movie Clip. 8. Hot For Teacher, David Grisman and Sons. 9. Three O'clock High, movie clip. 10. School of Rock, Dean. 11. Mad World, Alex Parks. 12. Back to School. Movie Clip. 13. Principal's Office, Young MC. 14. ABC, Jackson 5. 15. Back to School. Movie Clip. 16. Another Brick in the Wall, Korn. 17. Education, Remedy. 18. Don't Be a Dropout, James Brown. 19. Back to School. Movie Clip.
Episode 37: "HE CHEATED ON ME", now it is time for the woman scorned. Listen to a tape that boils with snark and bitterness.
Aug 28, 2013
3790
Description: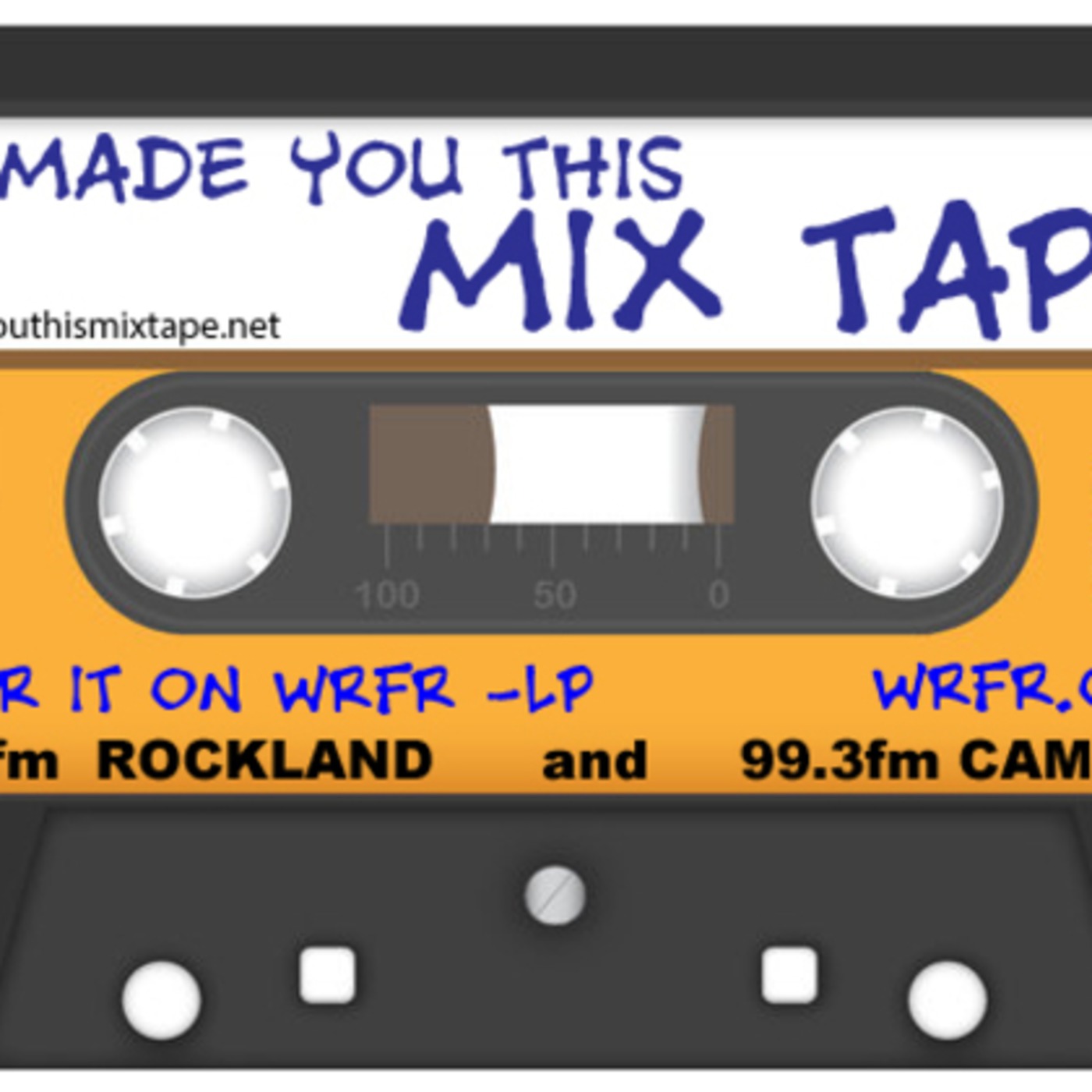 "HE CHEATED ON ME" The woman that made this tape will not be a weak victim of the unfaithful man she is with. This mix tape is packed with bitter power punches of Venusian revenge fantasies.... 1. Highly Suspicious, My Morning Jacket. (music bed) 2. Cheaters Prayer, Christopher Martin. 3. Anatomy of a Woman Scorned, Jewell Sinclaire. 4. Scorned, Deanna. 5. Bust Your Windows, Jazmine Sullivan. 6. 9 Crimes, Damien Rice. 7. Let's Stop Calling It Love, Mozella. 8. Hit 'Em Up Style, Carolina Chocolate Drops & Luminescent Orchestrii. 9. Hate (I Really Don't Like You), Plain White Tees. 10. Should've Said No, Pickin' & Singin' Bluegrass Tribute to Taylor Swift. 11. Before He Cheats, Whitney Elixabeth. 12. Deception, Monophonics. 13. Secret, The Pierces. 14. Ten Cent Pistol, Audra Mae and The Almighty Sound.
Episode 36: "CHEER!" Come along on the Oceanside High School Cheering Parade Float.
Aug 10, 2013
3795
Description: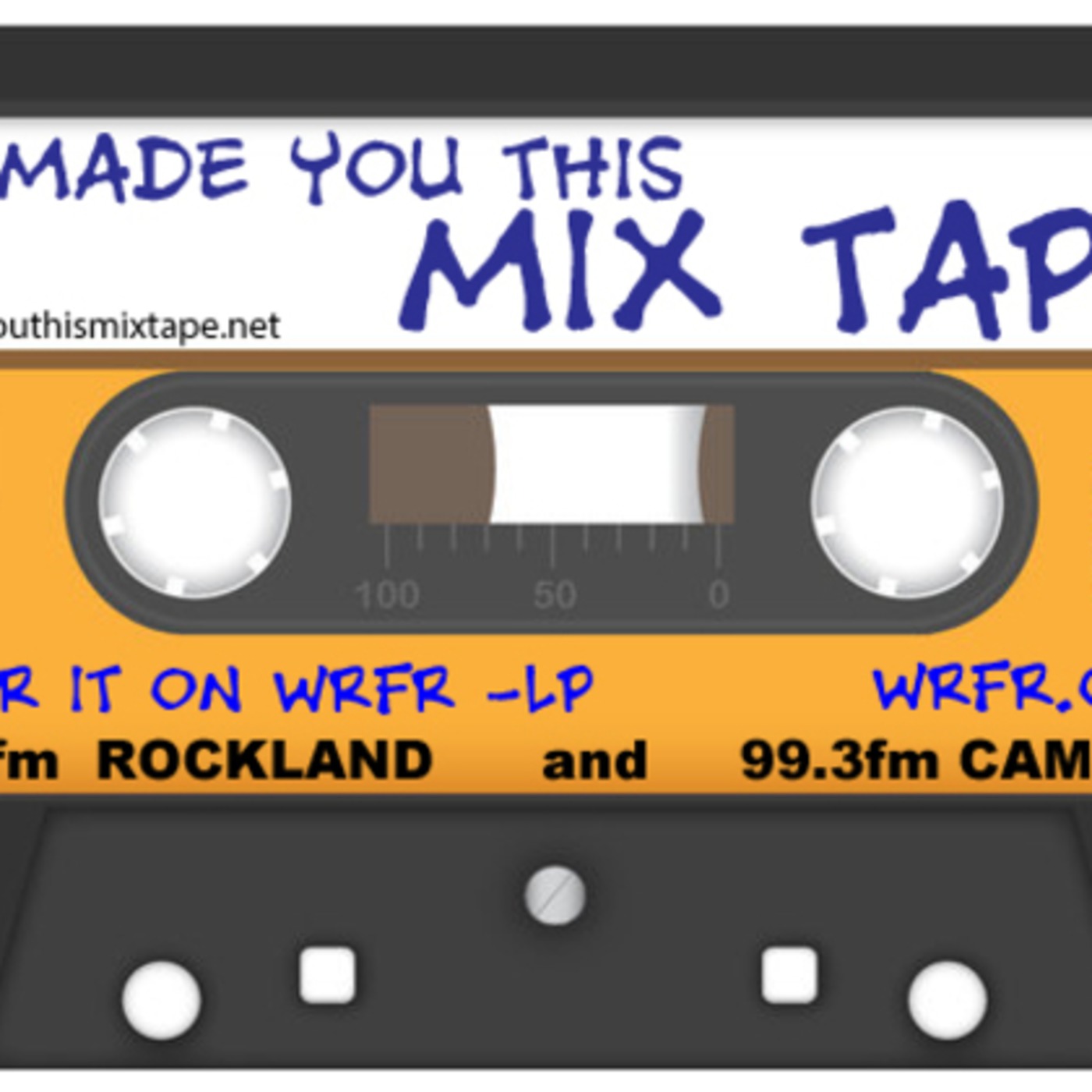 This is a current pop hit fueled mashup of songs used for the 66th annual Maine Lobster Festival Oceanside High School Cheering Parade Float. Pop hits smooshed together in a dance beat frenzied curse to your senses. I can't get enough. 1. 2013 Mashup by DJ Ponti PH.
Episode 35: "TOM MOULTON's 1974 SANDPIPER DISCO MIX" Listen to the original mix tape created by the man himself.
Aug 10, 2013
3795
Description: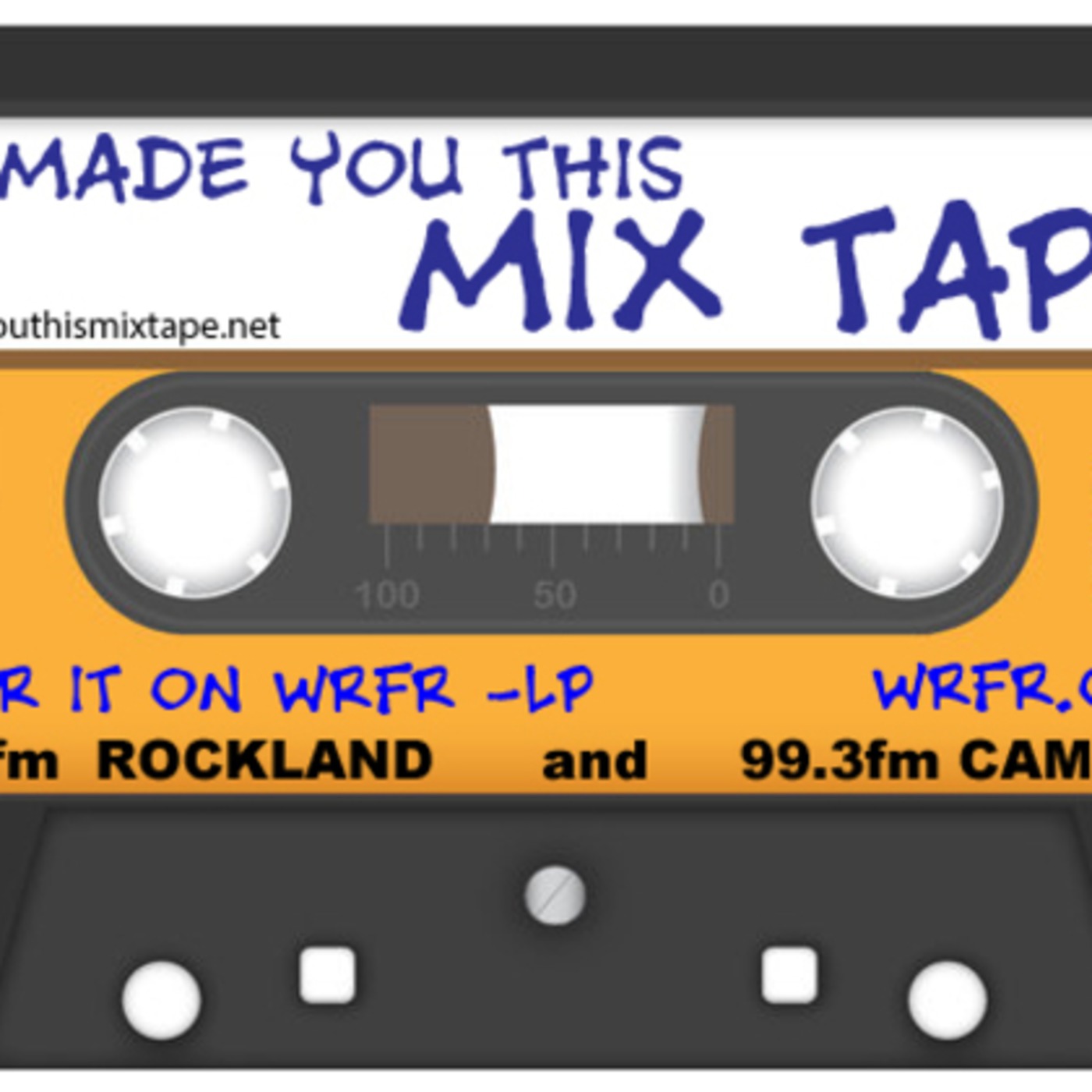 Before all of the technology of today, creating a mixtape took some dedication, because it took HOURS if not DAYS of your life away. Tom Moulton (a famous record producer) built one for the New York bar the Sandpiper in 1974. The music was beat matched and synced to keep people out on the dance floor. Listen in to this old school historical mix tape. 1. Deep Velvet - Hanna Mae 2. Detroit Emeralds - Feel The Need In Me 3. Sons Of Robin Stone - Got To Get You Back 4. South Shore Commission - We're On The Right Track 5. Carl Carlton - Everlasting Love 6. Love Unlimited Orchestra - Love's Theme 7. Gwen McCrae - Move Me Baby 8. Eddie Kendricks - Girl You Need A Change Of Mind 9. The Temptations - Law Of The Land 10. Miami ft Robert Moore - Party Freaks 11. The Intruders - I'll Always Love My Mama 12. Harold Melvin & The Blue Notes - The Love I Lost
Episode 34: "REPEAT" Songs my brother can't stop listening to this week.
Aug 5, 2013
3696
Description: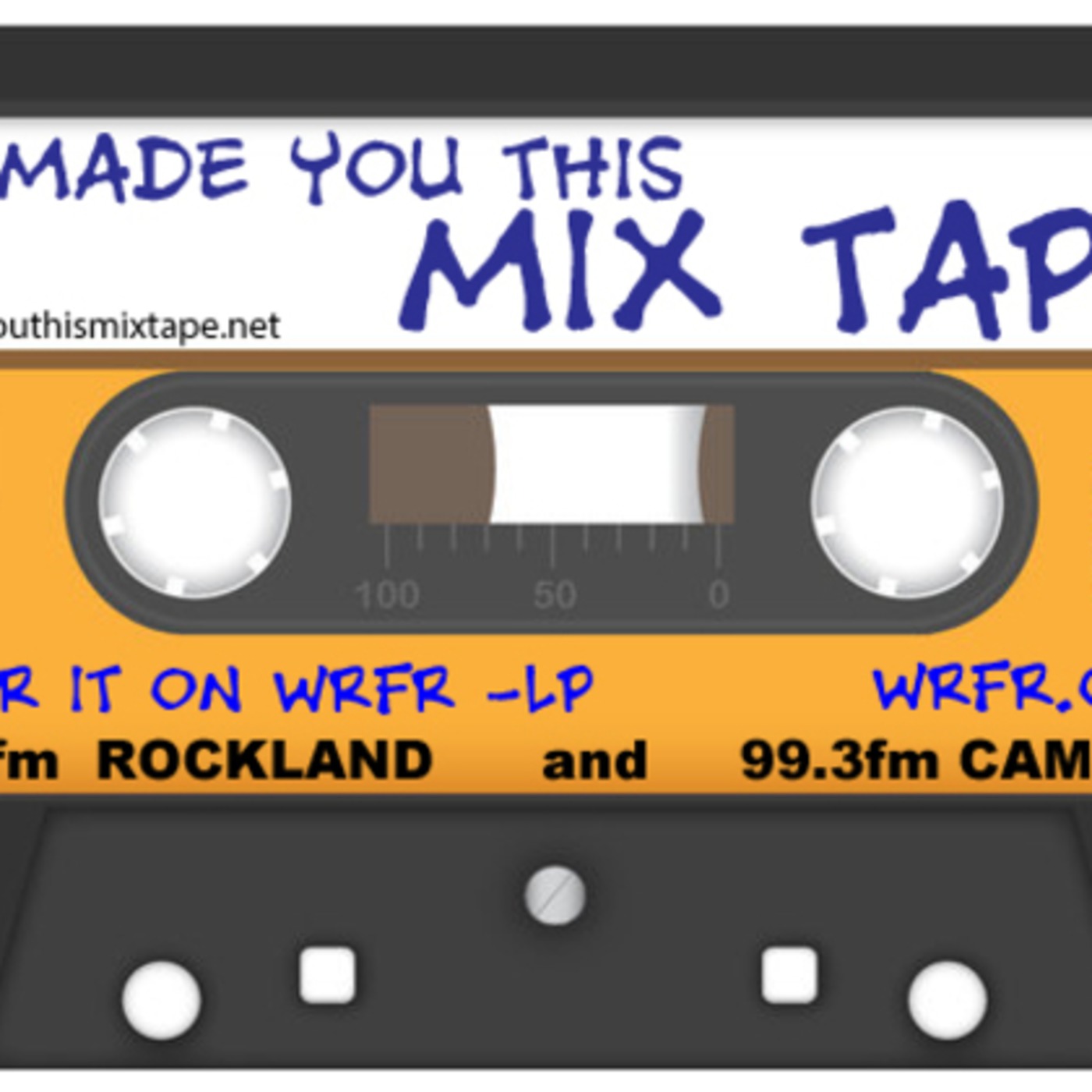 Have you ever gotten your hands on a mix tape that you can't seem to stop listening to. This submission from my dear brother is his current hit mix that blasts over and over again from his mini-van speakers. 1. It's a Beautiful World (we're all here), Jim Brickman with Adam Crossley. 2. Digital Love, Daft Punk. 3. Oliver's Army, Elvis Costello. 4. Cemetry Gates, The Smiths. 5. Easter Theatre, XTC. 6. The Passenger-, Siouxsie and the Banshees. 7. I Can Buy You, A Camp. 8. Gimme Shelter, The Rolling Stones. 9. Spiderweb Suit, Sandy Mouche. 10. The Death of Sherlock Holmes, Patrick Gowers. 11. Life is Sweet, Natalie Merchant.
Episode 33: (UPDATED!) 80's Hit Mix "Midnight on Fire Road 515." Listen to the songs I remember hearing on my beloved clock radio, with two 80's TRIBUTE SONGS!!
Jul 14, 2013
3601
Description: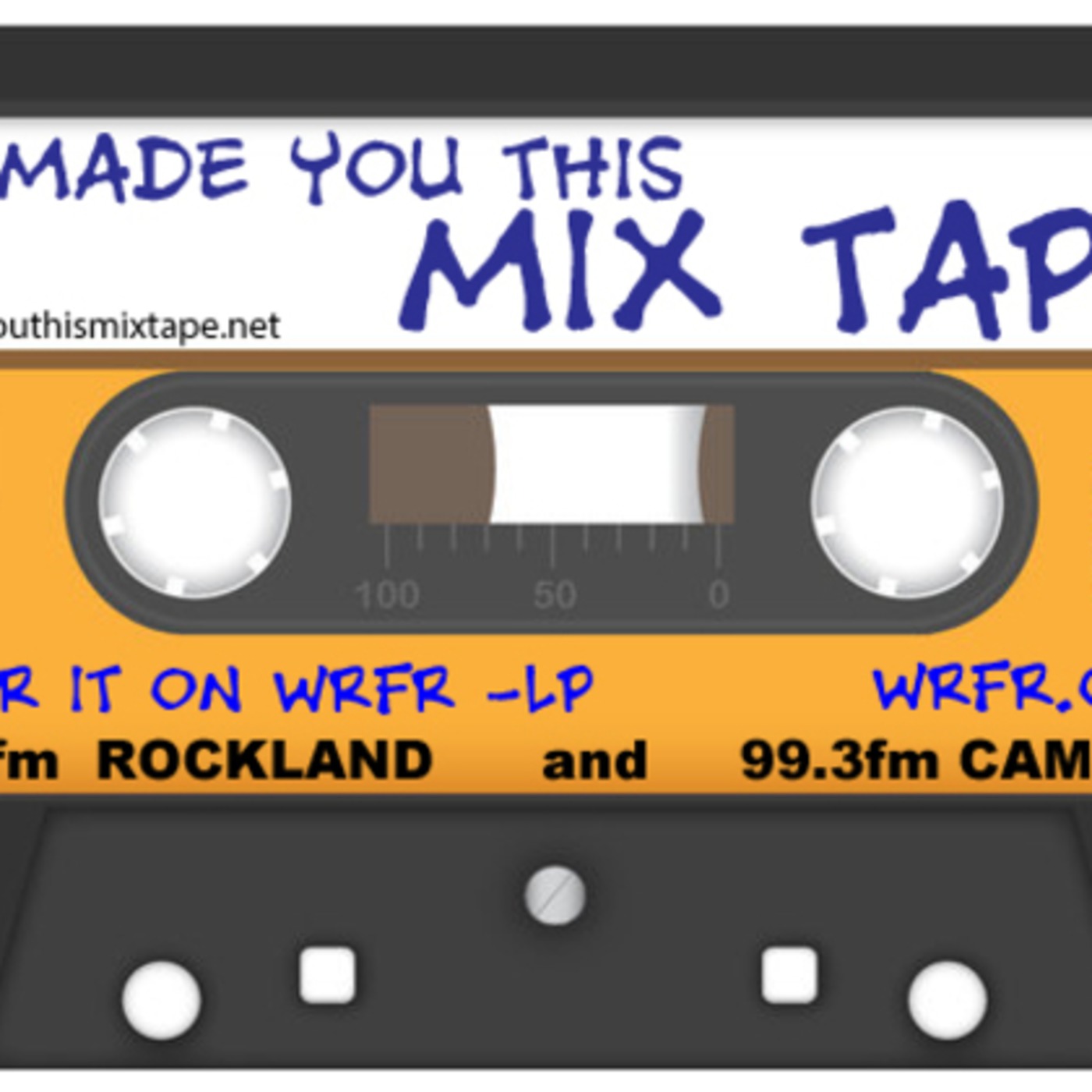 Not only are these songs 80's hits, but they are all songs I heard in my dreams on my clock radio. Also included are two GREAT 80's tribute songs, COBRA KAI! 1. Billie Jean instrumental, VSQ. (music bed) 2. Step Back, Marty Broekman. 3. Wonder Twins Power, ACTIVATE! 4. Stand and Deliver, Adam and the Ants. 5. Puttin' on the Ritz, Taco. 6. Sweet Dreams are Made of These, Eurytmics. 7. Two of Hearts, Stacy Q. 8. The Wild Boys, Duran Duran. 9. Hold Me Now, The Thompson Twins. 10. I'm a LUCK DRAGON! Neverending Story clip. 11. Rock Me Amadeus, Falco. 12. 99 Luftballons, Nena. 13. The Safety Dance, Men Without Hats. 14. Dance Hall Days, Wang Chung. 15. Get him a BODY BAG! Karate Kid Clip. 16. Sweep The Leg, No More Kings. 17. Your Kids Will Love It....
Episode 32: "Top Guns Better Off Dead at Summer Camp." 80's Movie Montage themes bring you from looser to champ in 3 minutes! A tribute tape for my friend Mike V.
Jun 25, 2013
3558
Description: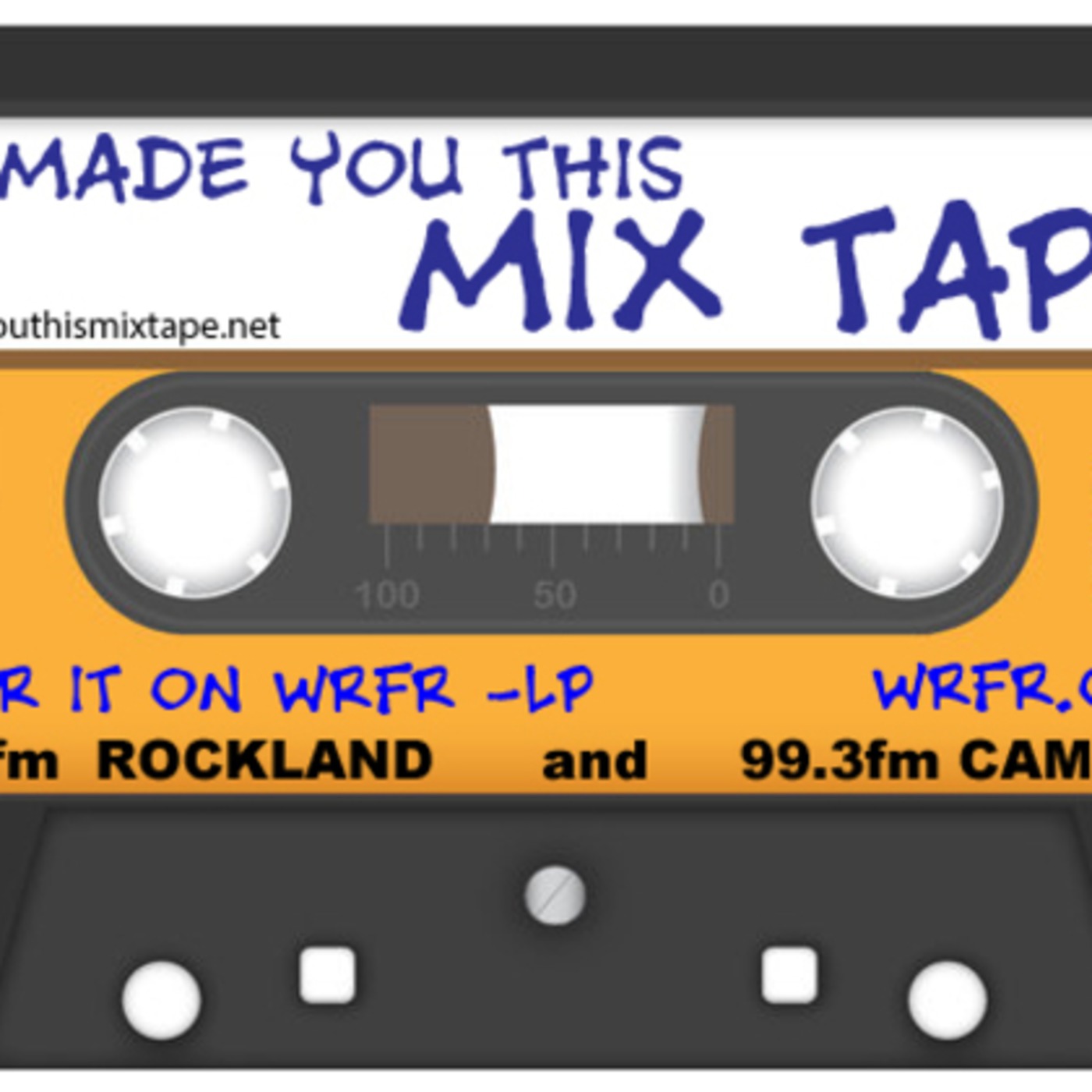 Follow along and feel good with the 80's Movies Montage themes! 1. Rocky Theme. (music bed) 2. Montage, Team America. 3. NO DISASSEMBLE! 4. Holding Out For A Hero, Bonnie Tyler. 5. Hearts on Fire, John Cafferty, Rocky IV. 6. I'm Falling, The C.S. Angels, Real Genius. 7. Playing With The Boys, Kenny Loggins, Top Gun. 8. Cruel Summer, Bananarama, The Karate Kid. 9. You're The BEST!, Joe Esposito, The Karate Kid. 10. Invincible, Pat Benatar, The Legend of Billie Jean. 11. Sorry Mom Blew Up. 12. Like To Get To Know You Well, Howard Jones, Better Off Dead. 13. Send Me An Angel, Real Life, RAD/The Wizard. 14. If You Were Here, Thompson Twins, Sixteen Candles. 15. Weird Science, Oingo Boingo.
Episode 31: "The Pool Hall Jukebox" Listen in on all of the classic rock songs that my local pool hall had on tap.
Jun 19, 2013
3558
Description: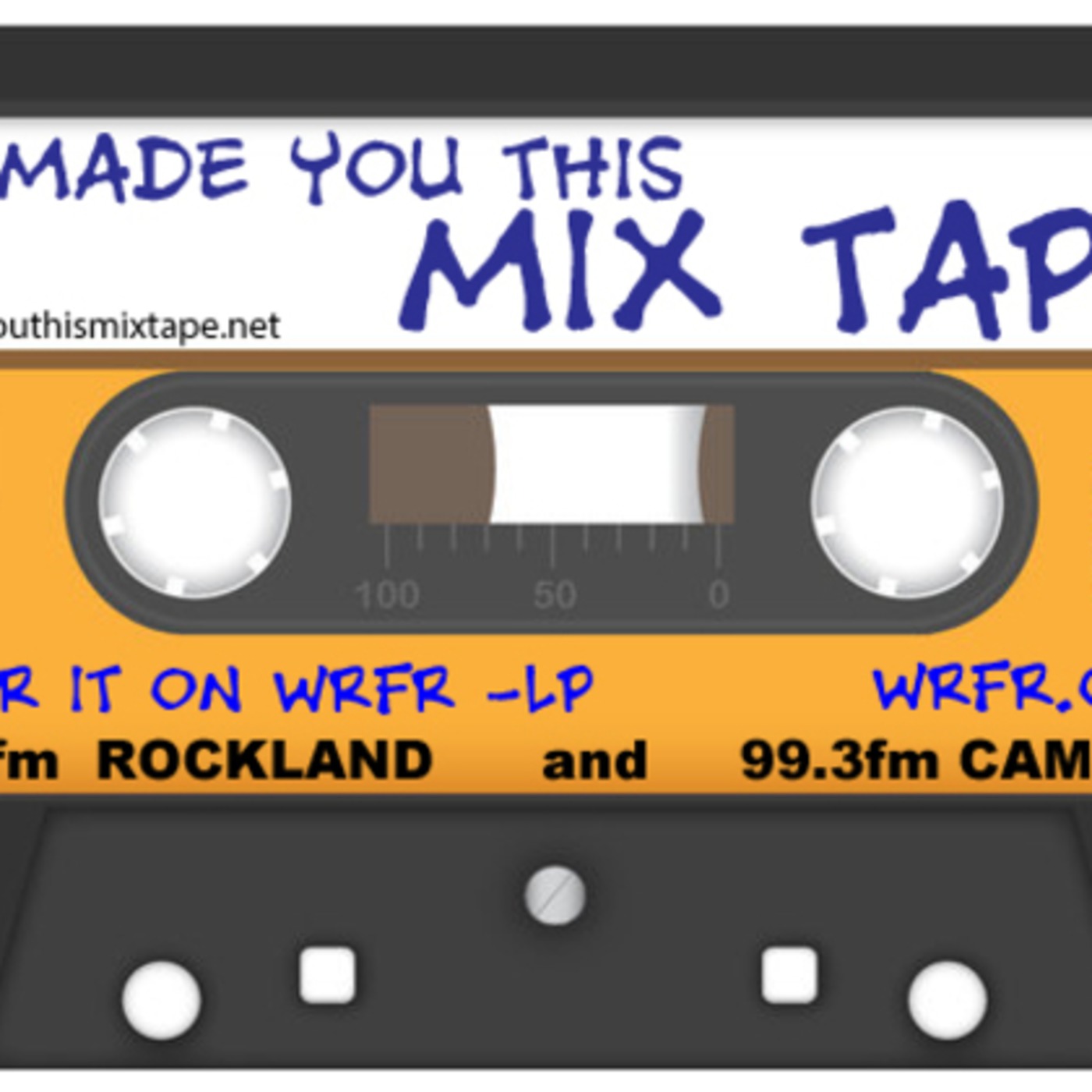 This tape is a compilation of the classic rock songs that you would have heard on the jukebox at T Reed's Billiards in Rockland, Maine. 1. Knockin' on Heavens Door, VSQ. (music bed) 2. Roadhouse Blues, The Doors. 3. Lay Down Sally, Eric Clapton. 4. I Shot The Sheriff, Bob Marley. 5. Black Magic Woman/Gypsy Queen, Santana. 6. Hotel California, The Eagles. 7. The Joker, Steve Miller Band. 8. Cocaine, Eric Clapton. 9. Live and Let Die, Wings. 10. Honky Tonk Woman, The Rolling Stones. 11. Bohemian Rhapsody, Queen.
Episode 30: "The First Kiss..." This tape chronicles the path from loneliness to bliss for two people.
Jun 13, 2013
3558
Description: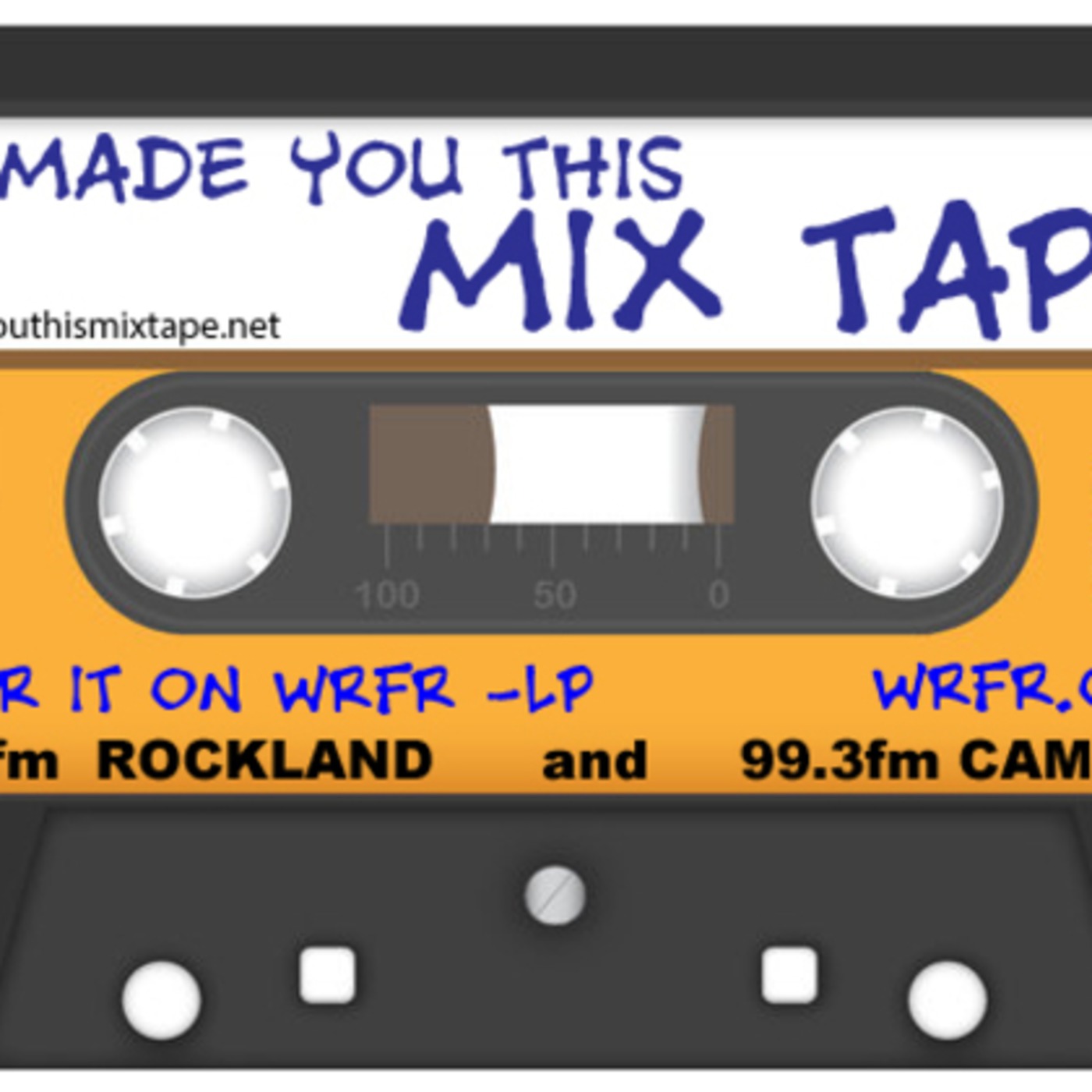 The lonely and lost find a yellow brick road to joy and love on this episode. Follow along as they make their way toward a first kiss. 1. All You Need is Love (lullaby version), The Beatles. 2. Tired of Being Alone, Michael Grimm. 3. Lovefool, Kat Edmonson. 4. The First Cut is the Deepest. Cat Stevens. 5. Lucky in Love, E.G. Knight. 6. Drive, Ziggy Marley. 7. Maybe Katie,Barenaked Ladies. 8. Some Kind of Wonderful Movie Clip. 9. The First Time It Happens, The Muppets. 10. Some Kind of Wonderful Movie Clip. 11. Can't take My Eyes Off of You, Straight No Chaser. 12. Some Kind of Wonderful Movie Clip. 13. Kiss The Girl, Samuel E. Wright. 14. She Loves Me, Stephen Duffy. 15. Hooked, Elien Jewell. 16. Can't Help Falling in Love, Doris Day. 17. Last First Date, Bob Manning & Kimberly Murray. 18. Red Dwarf TV Clip.
Episode 29: "Called in Sick." Everyone needs a day off, here is the soundtrack for that day.
Jun 5, 2013
3653
Description: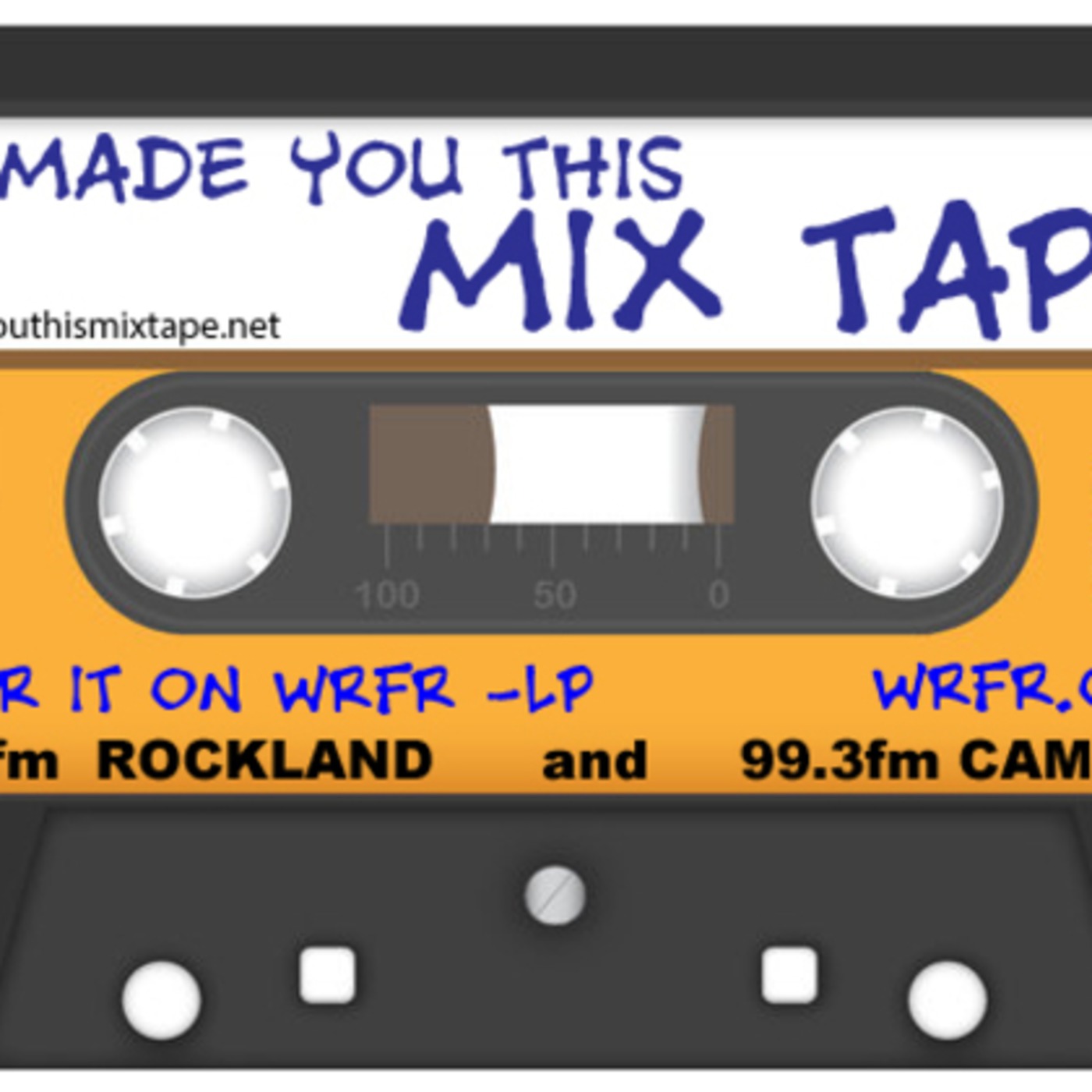 Bueller?....Bueller?....Bueller? If you are playing hookey, you need some tunes to accompany you through the day. Songs that make you feel good. Here they are, just make sure not to get caught. 1. Oh Yeah, Yello. (music bed) 2. Ferris Bueller's Day Off, movie clip. 3. Mr. Blue Sky, ELO. 4. I Want You Back, Jackson 5. 5. FBDO, movie clip. 6. Walking on Sunshine, Katrina and the Waves. 7. I'll Take You There, The Staples Singers. 8. Get the Party Started, Pink. 9. FBDO, movie clip. 10. It's a Beautiful Day, Michael Buble. 11. Don't Stop Me Now, Queen. 12. Send Me On MY Way, Rusted Root. 13. FDBO, movie clip. 14. I'm So Excited, The Pointer Sisters. 15. FBDO, movie clip. 16. Mustang Sally, Sam and Dave. 17. The Curly Shuffle, Jump 'N The Saddle Band. 18. FBDO, movie clip.
Episode 28: "I think I'm Homesick." At some point, the wayward traveller always longs for home. Here is the tape to take them there.
May 29, 2013
3653
Description: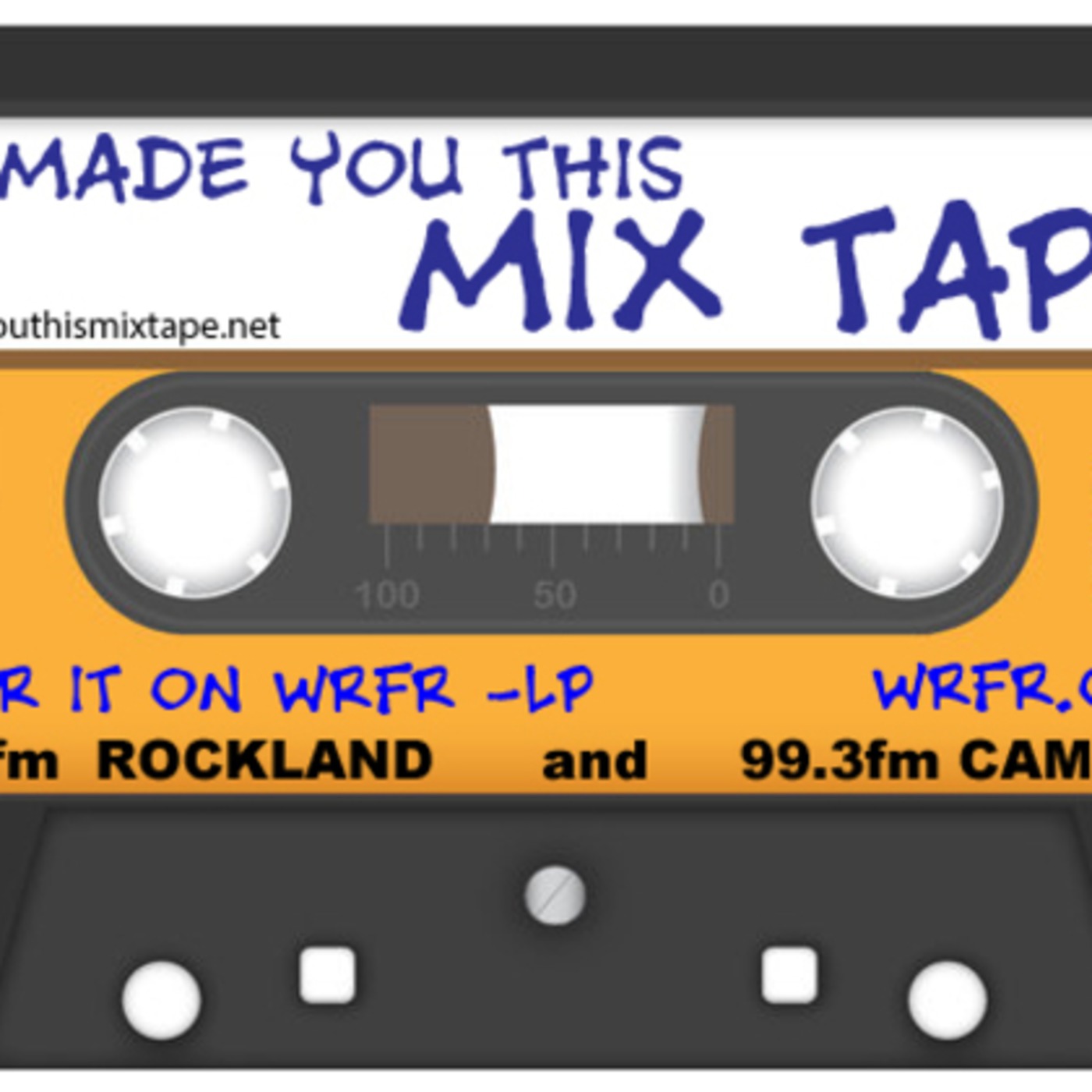 Somewhere on your journey you realize it is time to go home, this tape will give you the nudge to do it. Mainers will certainly choke up near the end. 1. Wish You Were Here, Pink Floyd Lullaby. (music bed) 2. Pee Wee's Big Adventure, Movie Clip. 3. Carmen's Song, Greg Lee. 4. Six Days on the Road, Taj Mahal. 5. Homeward Bound, Holly Long. 6. First Day of My Life, Bright Eyes. 7. Homeward Bound, Matt Bauer. 8. Home Sweet Home, The Wizard Of Oz movie clip. 9. Half A World Away, Greg Lee with 3 Brave Woodsman (XTC!) 10. Midnight Train, Lyfe Jennings. 11. Our House, Luke Atencio & Hanna Gingrich. 12. Jaws movie clip. 13. Going Home, Mozella. 14. Going Back, Vital. 15. Goonies never say die, movie clip. 16. Homesick, Folk Soul Revival. 17. Portland Town, Schooner Fare. 18. Edelweiss, Bill Lee. 19. Doctor Who, tv clip.
Episode 27: "3am... Really!?" For some reason I wake up everynight at 3 am. This mix tape is my early morning mantra. Stay awake with me!
May 21, 2013
3653
Description: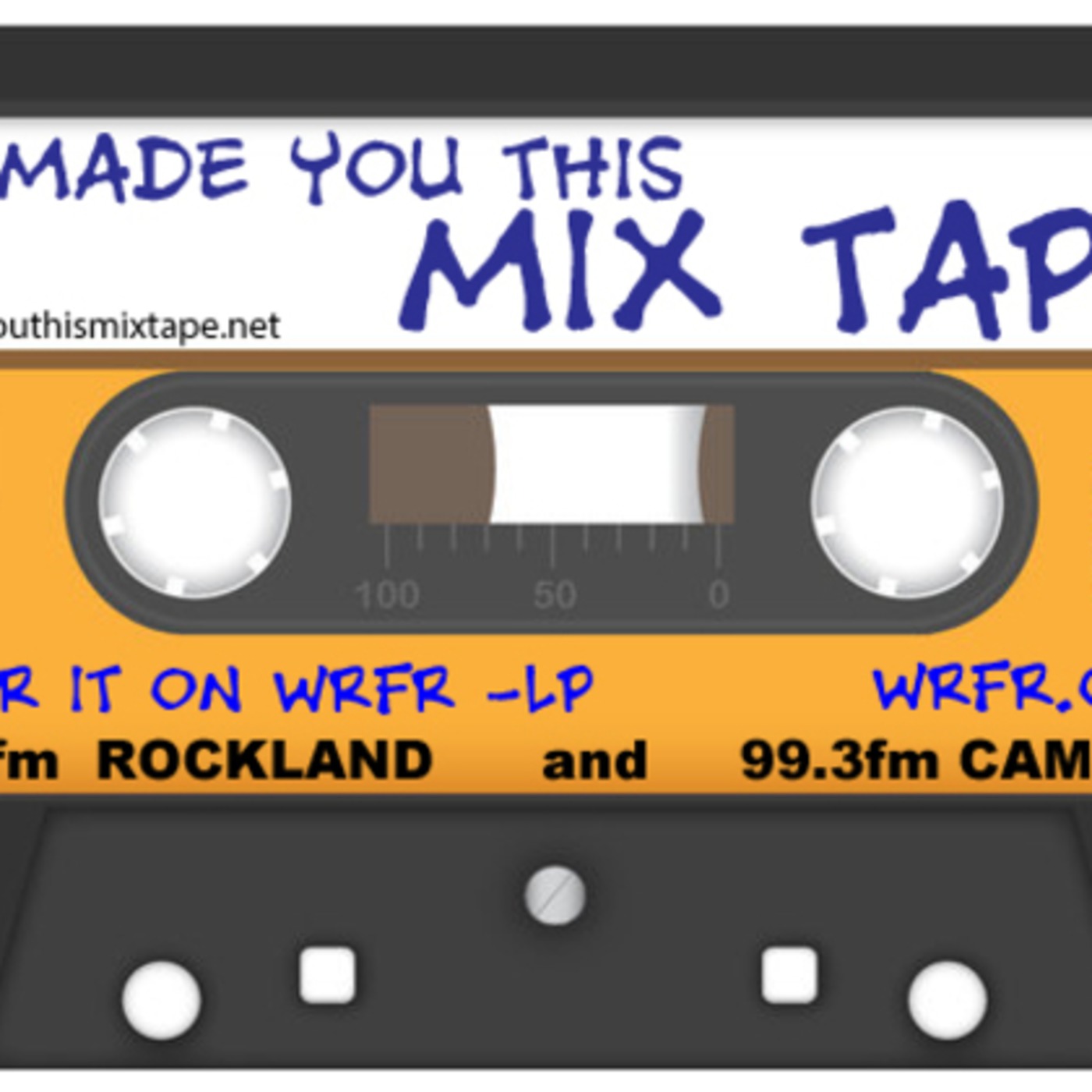 Can't sleep? Rejoice and commiserate with the rest of us. 1. Here Comes The Sun Lullaby (The Beatles) 2. Three Stooges Sleeping. 3. Sleep, Allen Stone. 4. Sleepless, Eleanore McEvoy. 5. Sleep Through the Static, Jack Johnson. 6. Lazyhead and Sleepybones. They Might Be Giants. 7. Can't Sleep, Derek Webb. 8. Sleepwalk, Santo and Johnny. 9. I Won't Sleep Tonight, Mike Schmid. 10. When You Sleep, CAKE. 11. Sleep When I'm Dead, Wheeler Brothers. 12. I Need Some Sleep, Eels. 13. Stay Up Late, Talking Heads. 14. When Sleep Won't Come, Big Sandy and his Fly-Rite Boys. 15. All I Have To Do Is Dream, Everly Brothers. 16. Who Needs Sleep, Barenaked Ladies. 17. Adios, Au Revoir, Aufwiedersehn, Lawrence Welk.
Episode 26: "The Panda Shuffle" Follow a woman who decides to make the jump to the next level in her business.
May 14, 2013
3653
Description: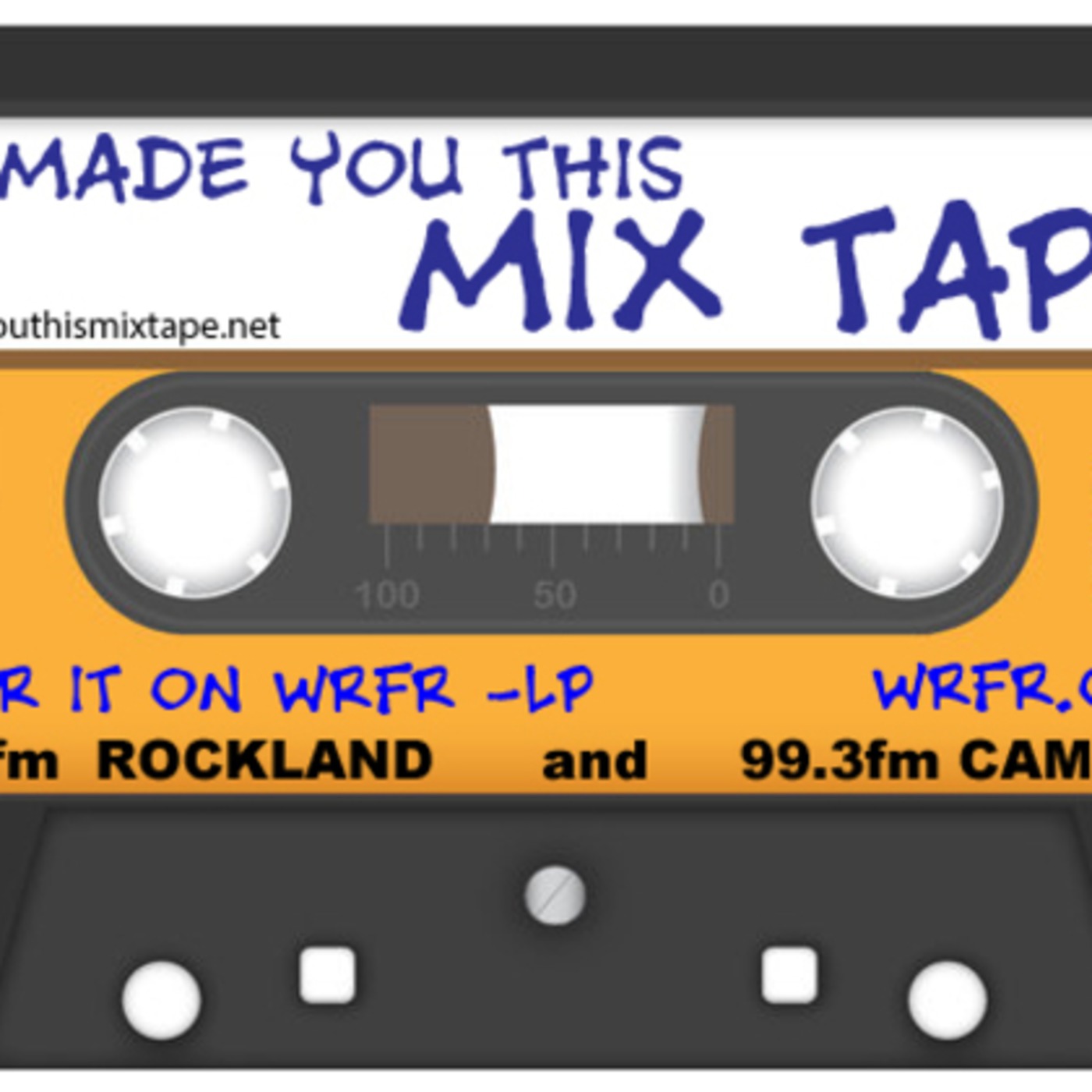 Follow along as we experience the dreams and realities of climbing the corporate ladder. One woman decides to expand her office and business and I made her a mix tape to commemorate the experience. 1. Mission Impossible, The Piano guys featuring Lindsey Stirling (music bed) 2. 9 to 5, Dolly Parton. 3. Ride This Out, Temporary Resident. 4. Dare You to Move, The Clef Hangers. 5. Movin' Out, Billy Joel. 6. Moving, John Fullbright. 7. East Bound and Down, Jerry Reed. 8. Ease On Down The Road, The Whiz Soundtrack. 9. Temporary Home, Carrie Underwood. 10. Wild Pandas, Walter Schreifels. 11. Make A Difference, Rachel Kurtz. 12. Wide Open Spaces, The Dixie Chicks. 13. Central Services/The Office, Michael Kamen 14. Movin' Right Along. The Muppets. 15. The Jeffersons Theme.
Episode 25: "Wait, what... THAT's what that means?" Double Entendre Edititon. This tape is all songs that while not being "dirty", they are, in a sneaky way, all talking about "doin' it!"
May 6, 2013
3653
Description: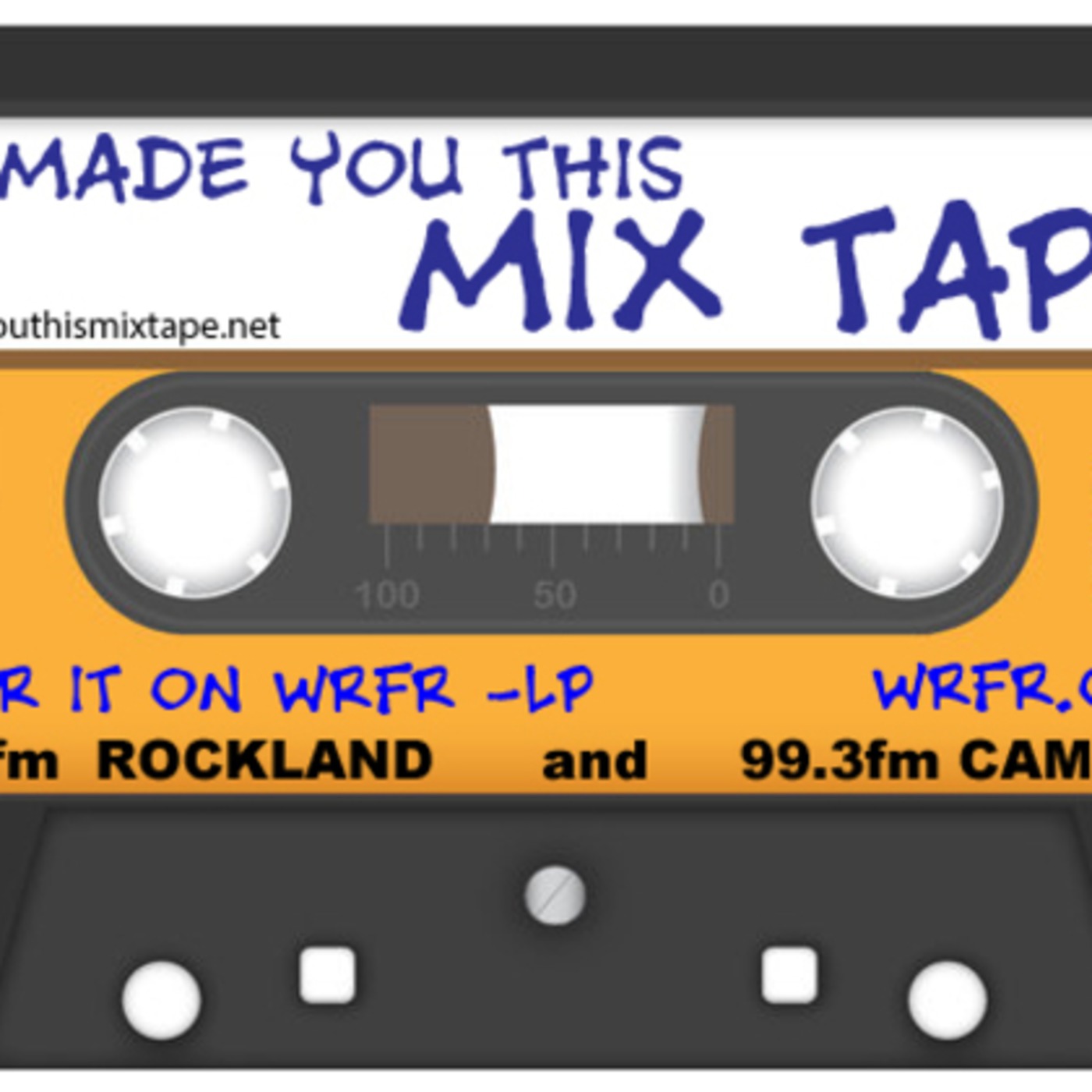 Going on a long car trip in mixed company, and want to make everyone uncomfortable? Pop this tape into the deck and see who gets the joke! 1. Bolero, Ravel (music bed) 2. "Candid Photography" Pt.1, Monty Python. 3. I'm a King Bee, Muddy Waters. 4. Slow Hand, The Pointer Sisters. 5. "Candid Photography" Pt.2, Monty Python. 6. Sledgehammer, Peter Gabriel. 7. I Didn't Like It The First Time, Julia Lee. 8. My Big Ten Inch, Bull Moose Jackson. 9. Relax, Frankie Goes to Hollywood. 10. "Candid Photography" Pt.3, Monty Python. 11. New Rubbin' on the Darned Old Thing, Oscar's Chicago Swingers and Lovin' Sam Theard. 12. Brand New Key, Melanie. 13. Turning Japanese, The Vapors. 14. My Ding-A-Ling, Chuck Berry. 15. "Candid Photography" Pt.4, Monty Python. 16. Summer of '60, Bryan Adams. 17. Pink Cadillac, Bruce Springsteen. 18. Don't Come To Soon, Julia Lee. 19. Must Get Mine In Front, Irene Scruggs. 20. "Candid Photography" Pt.5, Monty Python.
Episode 24: "I Need To Get Outta Here!" A tape for those that hate their job / relationship / life. If wanderlust is burning the "souls" of your feet pop in this tape, it may be the push you need to take the first step (or wallow in place.)
Apr 27, 2013
3653
Description: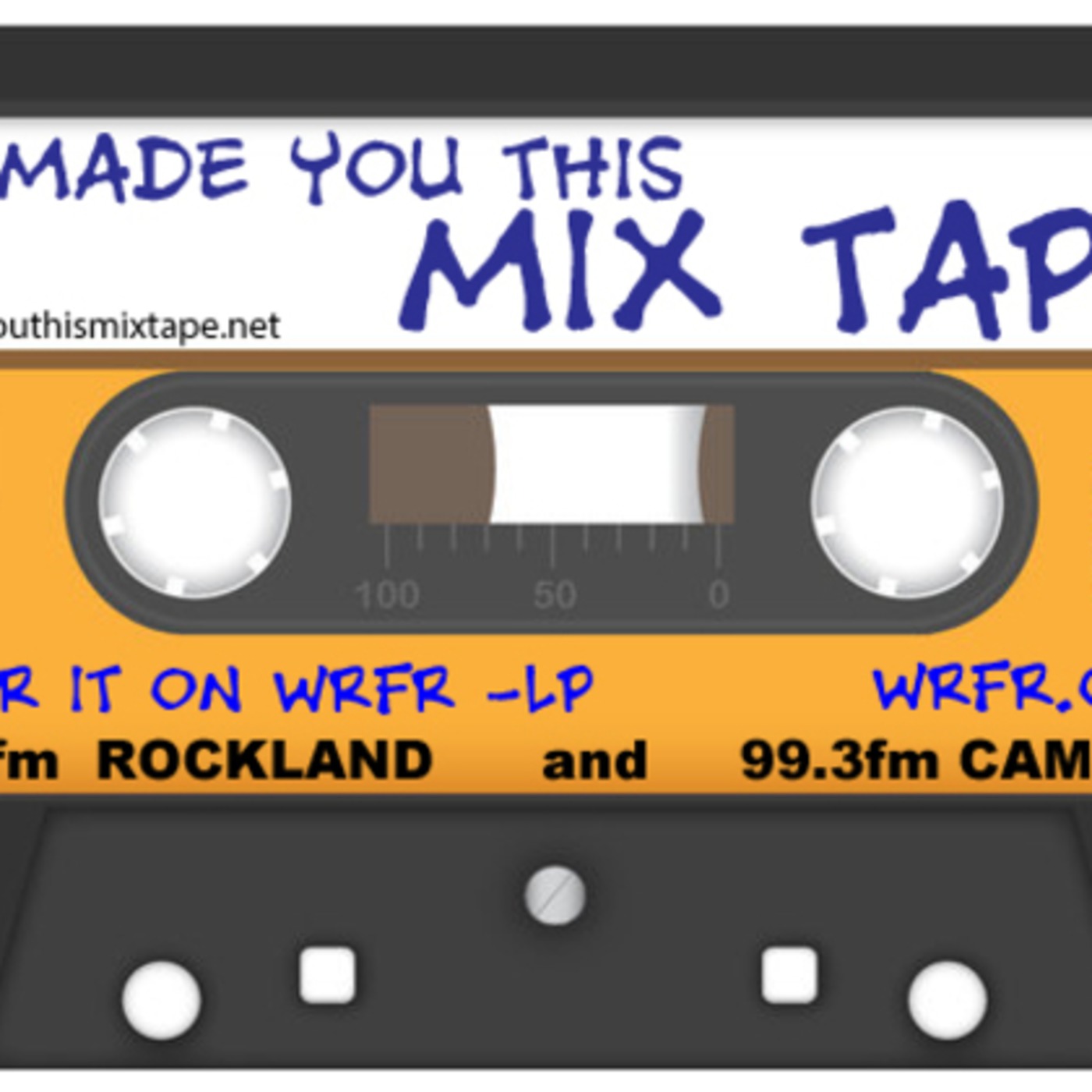 A tape for those who need to get up and get out. 1. Hilo March, Gabby Pahinui. (music bed) 2. Manic Monday, Finn Wallace. 3. Gotta Get Out, Liza Forero. 4. Road To Nowhere, Talking Heads. 5. Dreaming Of Leaving, Eleanor McEvoy. 6. Gotta Get Out, Josh Rosenthal. 7. California Dreamin', Flemming and John. 8. The Passenger, Michael Hutchence (R.I.P, Matt.) 9. Penny To My Name, Eva Cassidy. 10. Changes in Latitudes, Changes in Attitudes, Jimmy Buffet. 11. Going Down To Cuba, Jackson Browne. 12. King of the Road, Rufus Wainwright & Teddy Thompson. 13. Viva Las Vegas, ZZ Top. 14. El Camino, Amos Lee.
Episode 23: "You're Dumping Me?!?" Once the shock of the statement wears off, play this tape.
Apr 27, 2013
3653
Description: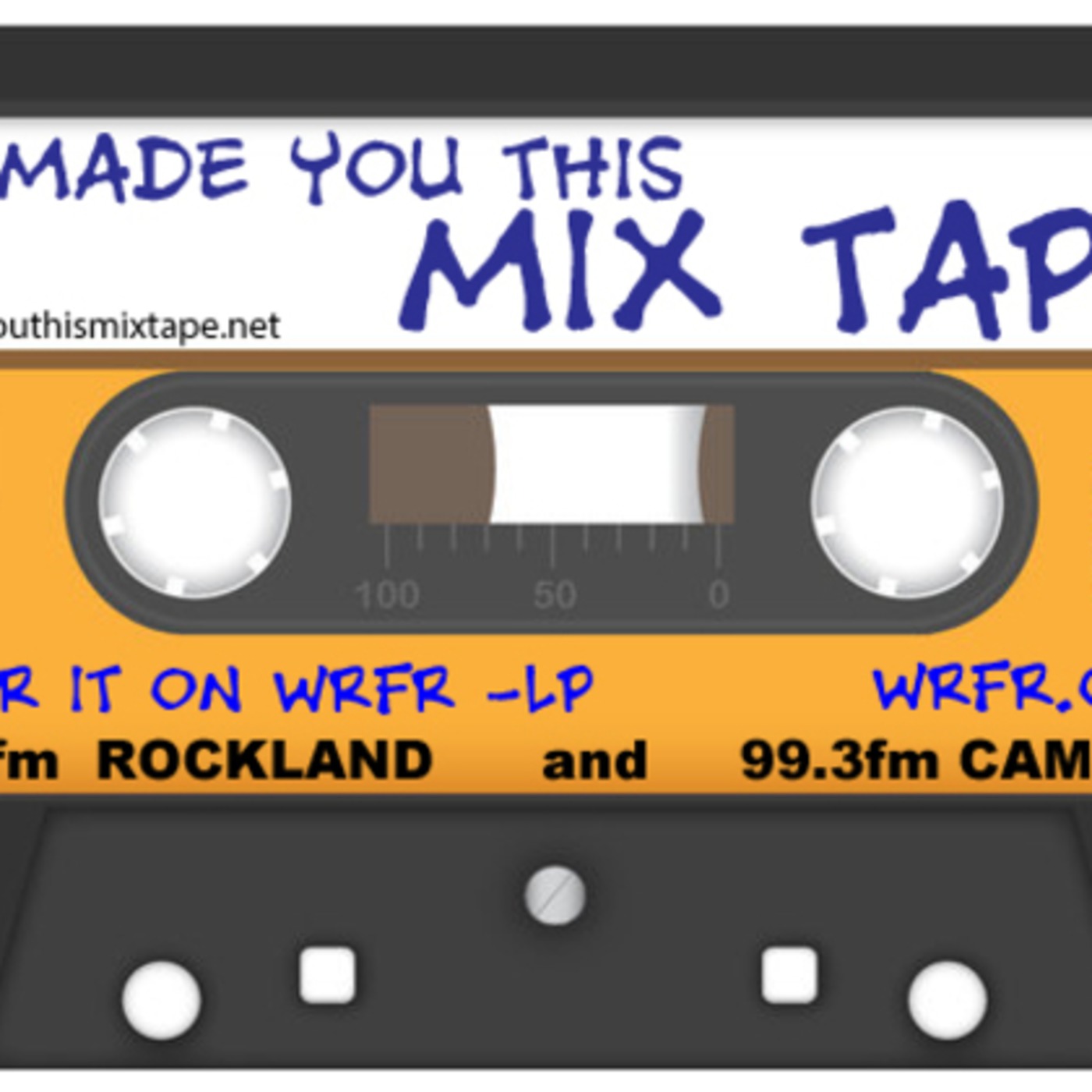 Getting dumped hurts... It is traumatic, like a car wreck. Unforeseen and out of your control. This tape is made for those on the receiving end. 1. (music bed) Breaking Up Is Hard To Do, Emilie Clare Barlow. 2. Movie Clip, Bananas. 3. I Hate Myself For Loving You, Joan Jett and the Blackhearts. 4. Don't Lets Start, Common Rotation. 5. Gonna Get Over You, Sara Bareilles. 6. Movie Clip, Bananas. 7. I'd Rather Go Blind, Monica Chinazzo 8. Vacation, Richard Cheese. 9. Nobody But You, Nadeah. 10. You Never Need Nobody, The Lone Bellow. 11. Warning Signs, Eilen Jewell. 12. Movie Clip, Bananas. 13. Down On My Knees, Ayo. 14. Reminisce, John Mark Nelson. 15. The Rain Falls, Elanor McEvoy. 16. Movie Clip, Bananas.
Episode 22: "Space Exploration." Listener Submission from Gregory Greenleaf of Harpswell, Maine.
Apr 19, 2013
3653
Description: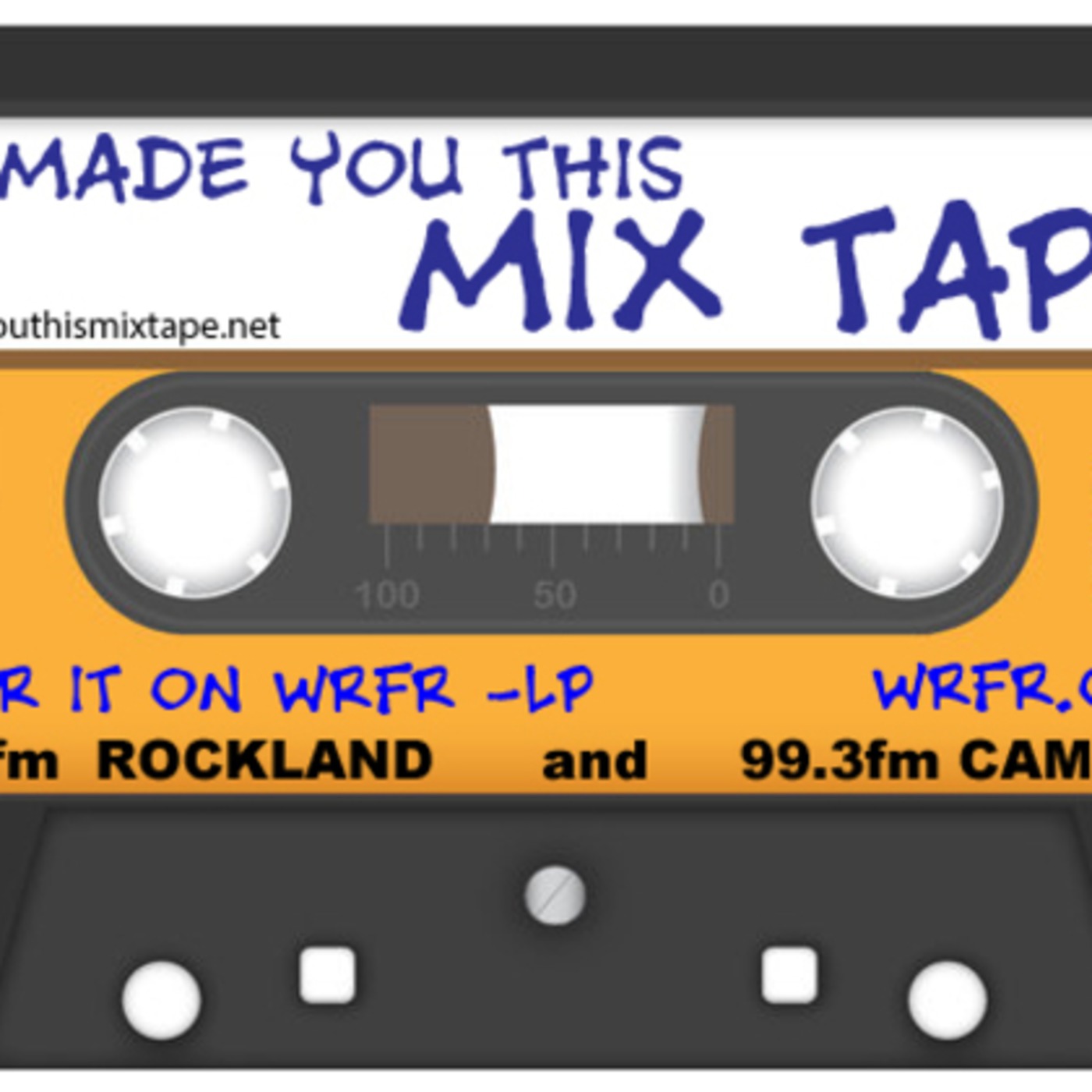 Space Exploration. A listener sends in a tape that will transport you to a place beyond our atmosphere. 1. Reagan addresss to the nation about the Challenger accident. 2. Theme from the TV Series 'Cosmos', Vangelis Vangelis 3. Life On Mars? David Bowie 4. Exploration, The Karminsky Experience Inc. 5. Steel Bird, Ekova Space Lullabies And Other Fantasmagore New Age 3 6. Eight Miles High, The Byrds 7. Fly Me to the Moon, Frank Sinatra & Count Basie 8. Here Comes The Sun/The Inner Light, The Beatles 9. Lost In Space, Aimee Mann 10. Get you home--clip from movie Apollo 13 11. Major Tom, Peter Schilling 12. Planets Of The Universe, Stevie Nicks 13. Under the Milky Way, The Church 14. VGR, Clip from Star Trek the Motion Picture. 15. Also Sprach Zarathustra, Strauss
Episode 21: "Me and My Teenage Daughter." Missing yours? Listen to this tape and it will all be ok.
Apr 9, 2013
3653
Description: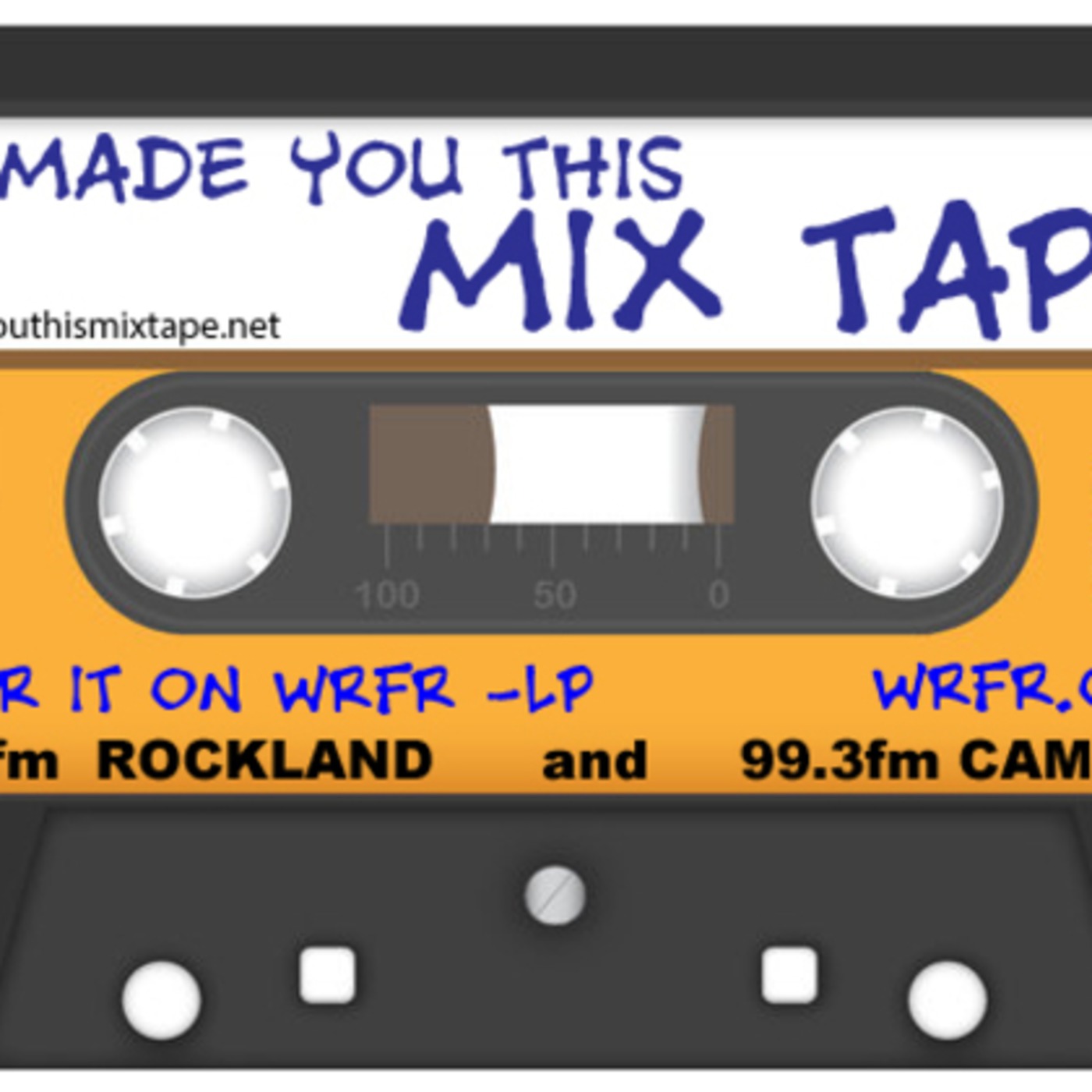 This tape represents both sides of the coin. Hers and mine. See the world from both places. 1. No 7. in A major, Johannes Brahms. 2. La La Lu, Peggy Lee. 3. The Princess Who Saved Herself, Johnathan Coulton (ripping off XTC) 4. Little Wing, Will Tucker. 5. United States of Whatever, Liam Lynch. 6. Bossy, Lindsay Lohan. 7. Lame, Rachel Chan. 8. Movie Clip, 10 things I hate about you. 9. Harper Valley PTA, Jeannie C Reily. 10. All Night Long, Lionel Richie. 11. This Little Light of Mine, Addison Road. 12. Movie Clip, 10 things I hate about you. 13. Girls Just Wanna Have Fun, Greg Laswell. 14. New World, Leroy. 15. Go Your Own Way, James Warren (feat Isaiah Morris) 16. All I Can Do, Chantal Kreviazuk.
Episode 20: "My Boyfriend is a JERK!" A tape for girls who date little boys instead of men.
Mar 30, 2013
3653
Description: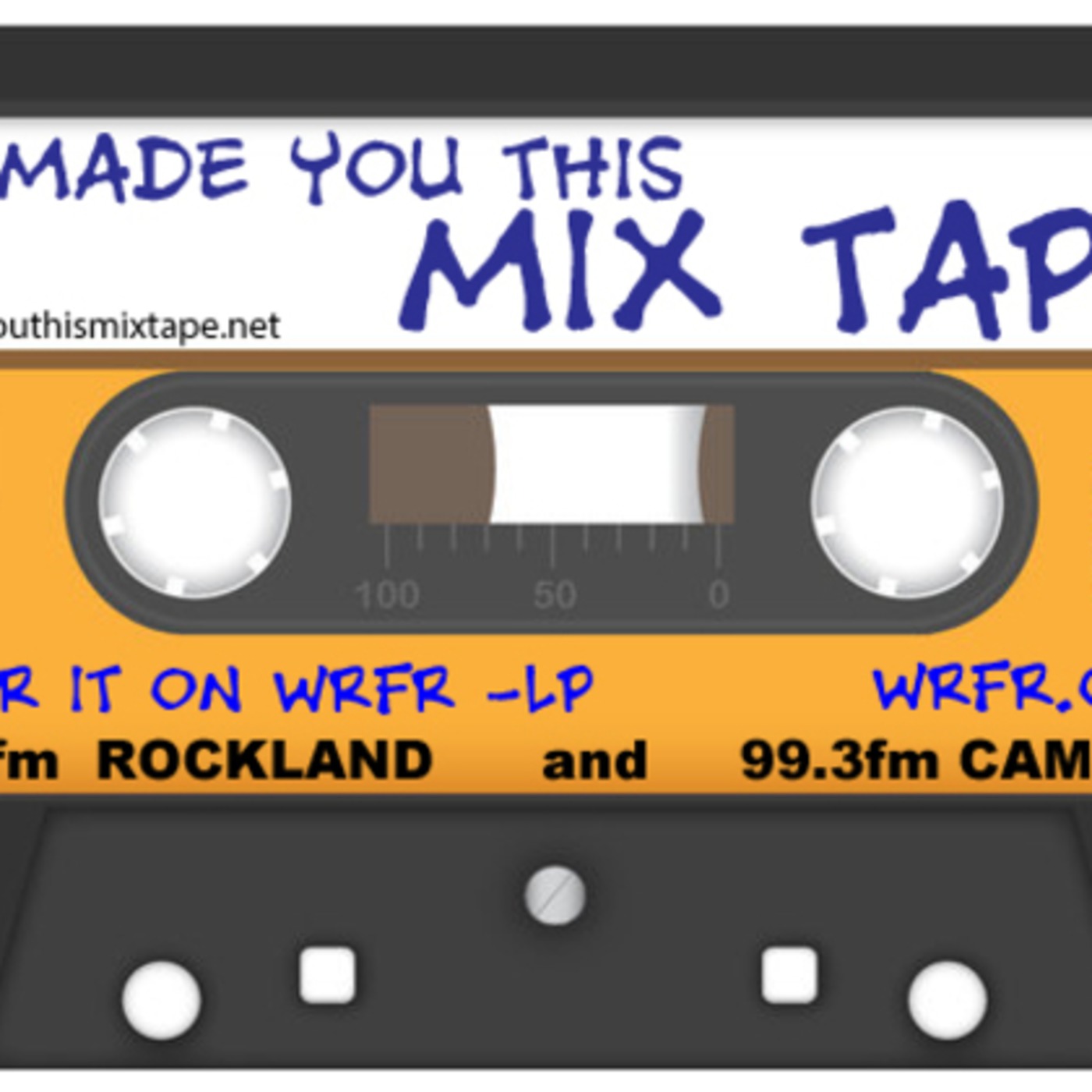 This tape was made for the girls who have realized that the boy that they have been dating is only interested in one thing. Here's a hint, it isn't her charming personality or polite conversation. Girls kick them to the curb and enjoy this mix while you throw his clothes out onto the front lawn. 1. Love is the Seventh Wave, Sting. (music bed) 2. Movie clip "Spellbound". 3. One Way Love, E.G. Daily. 4. Jerk, Kim Stockwood. 5. If I Were a Boy, Sam Fly. 6. Nobody In The Whole Wide World, Greg Trooper. 7. Take A Bow, Rihanna. 8. The More Boys I Meet, Carrie Underwood. 9. Bang Bang Bang, Christina Perry. 10. Leave (get out), JoJo. 11. Stupid Boy, Sarah Buxton. 12. Goodbye To You, Patty Smyth featuring Scandal. 13. Bye, Bye, Baby. Jackie Brubaker. 14. Movie Clip, "Spellbound" 15. Hit The Road Jack, Ray Charles.
Episode 19: Radio Rewind, 1958. Travel back in time and listen to a tube radio am broadcast.
Mar 24, 2013
3657
Description: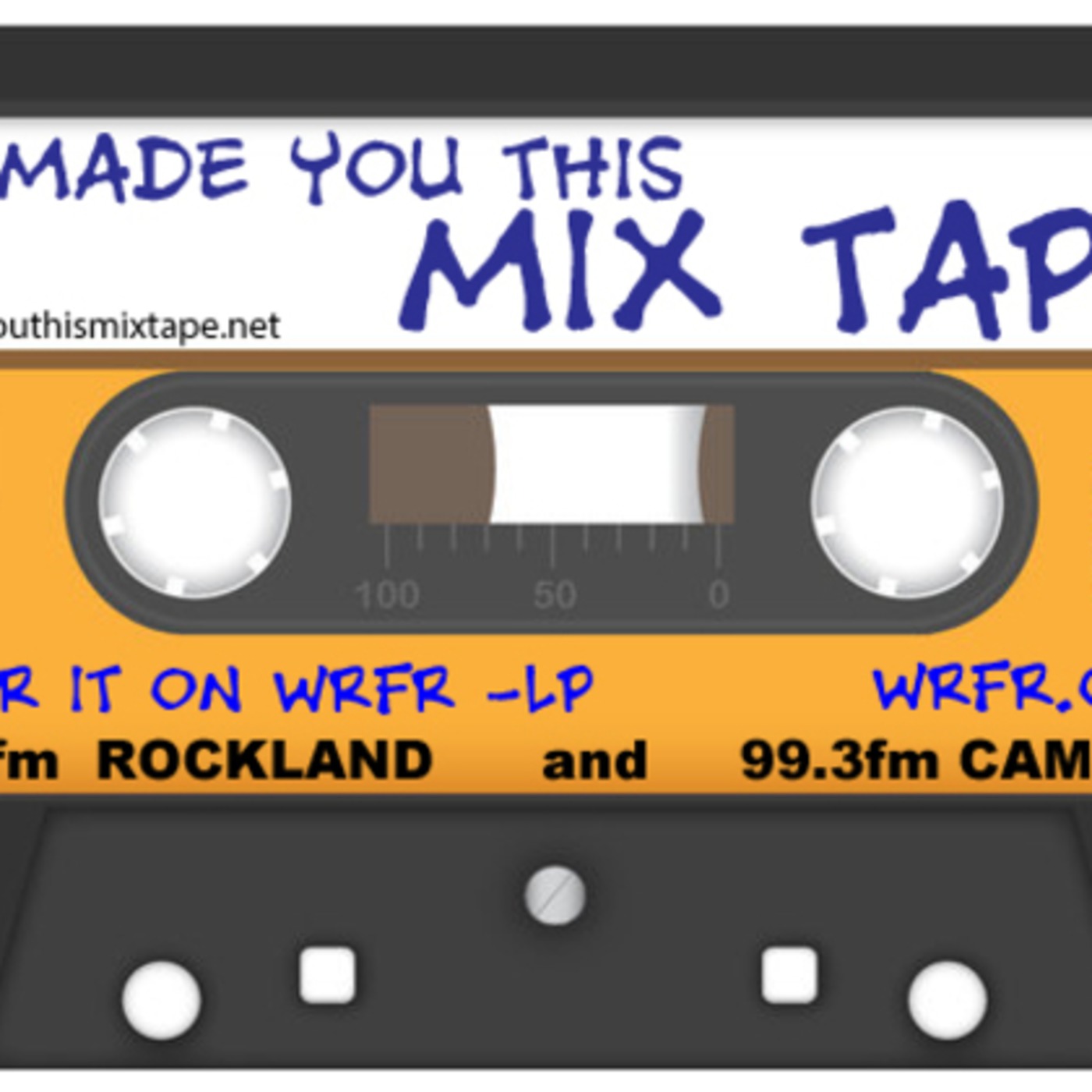 Take a trip to the past and relive the feeling and sounds of band scanning the AM dial in 1958. Hit songs, advertisements, air checks.. an evening of reminiscing.. 1. Back To The Future, (music bed) 2. 1958 News, Aircheck 56 WFIL. 3. At the Hop, Danny and the Juniors. 4. 1958 Suspense show Intro.. 5. That'll Be The Day, Buddy Holly. 6. Blueberry Hill, Fats Domino. 7. 1958 Dr. Pepper advert. 8. Honeycomb, Jimmie Rogers. 9. Sweet Little Sixteen, Chuck Berry. 10. Bye Bye Love, Everly Brothers. 11. WKBW 1520 Buffalo NY Aircheck, Dick Biondi. 12. Yakety Yak, Coasters. 13. All I Have To Do Is Dream, Everly Brothers. 14. WKBW Bowling advert. 15. King Lear Broadcast 1958, Oregon Shakespeare Festival NBC Broadcast. 17. Jailhouse Rock, Elvis Presley. 18. Chances Are, Johnny Mathis. 19. Little Darling, Diamonds. 20. Party Doll, Buddy Knox. 21. KXRA 1490. 22. To Know Him Is To Love Him, Teddy Bears. 23. Witch Doctor, David Seville. 24. 1958 Gunsmoke show intro. 25. Silhouettes, Rays. 26. 1958 Edsel Advert. 27. WJSV 1460 Sign off with National Anthem.
Episode 18: "My girlfriend's best friend."My girl gives me a tape where she expounds on her BFF.
Mar 23, 2013
3659
Description: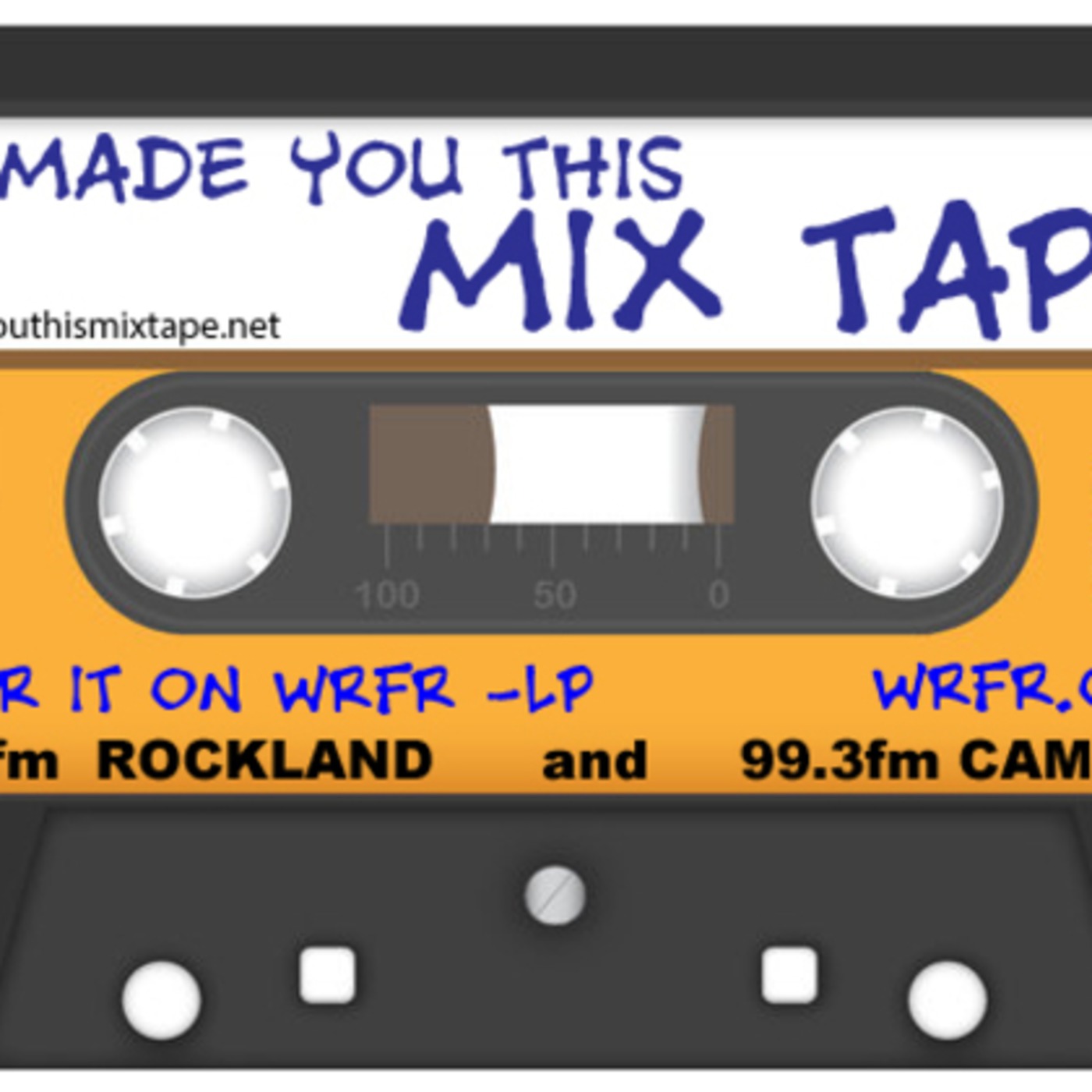 My girlfriend gave me this tape for Valentines. She wanted to express to me how much she thought of us as best friends, and I concur. 1. Peter Gunn Theme, (Music Bed). 2. Loving You Is Sweeter Than Ever, Susan Tedeschi. 3. As Long As I Have You, Elvis Presley. 4. Best Friend, Adam Sandler. 5. Flaws, Bastille. 6. Stubborn Love, Kathy Troccoli. 7. Cooking Breakfast For The One I Love, Fanny Brice. 8. Always, Tony Lucca. 9. Hanging Out, Emilie Mover. 10. I love You More Than You Will Ever Know, Never Shout Never. 11. Drivin' Me Crazy, OC Times. 12. Keep Me Tonight, The Open Sea. 13. Clean Up, The Diggity Dudes. 14. Once In A Lifetime (will do), Billy Vera and the Beaters. 15. We're Gonna Make It, Peter Karp and Sue Foley. 16. Valentine, Willie Nelson.
Episode 17: Roller Rink, 1979. One night at Happy Wheels Skate Center, reimagined. Lace up and get down!
Mar 12, 2013
3657
Description: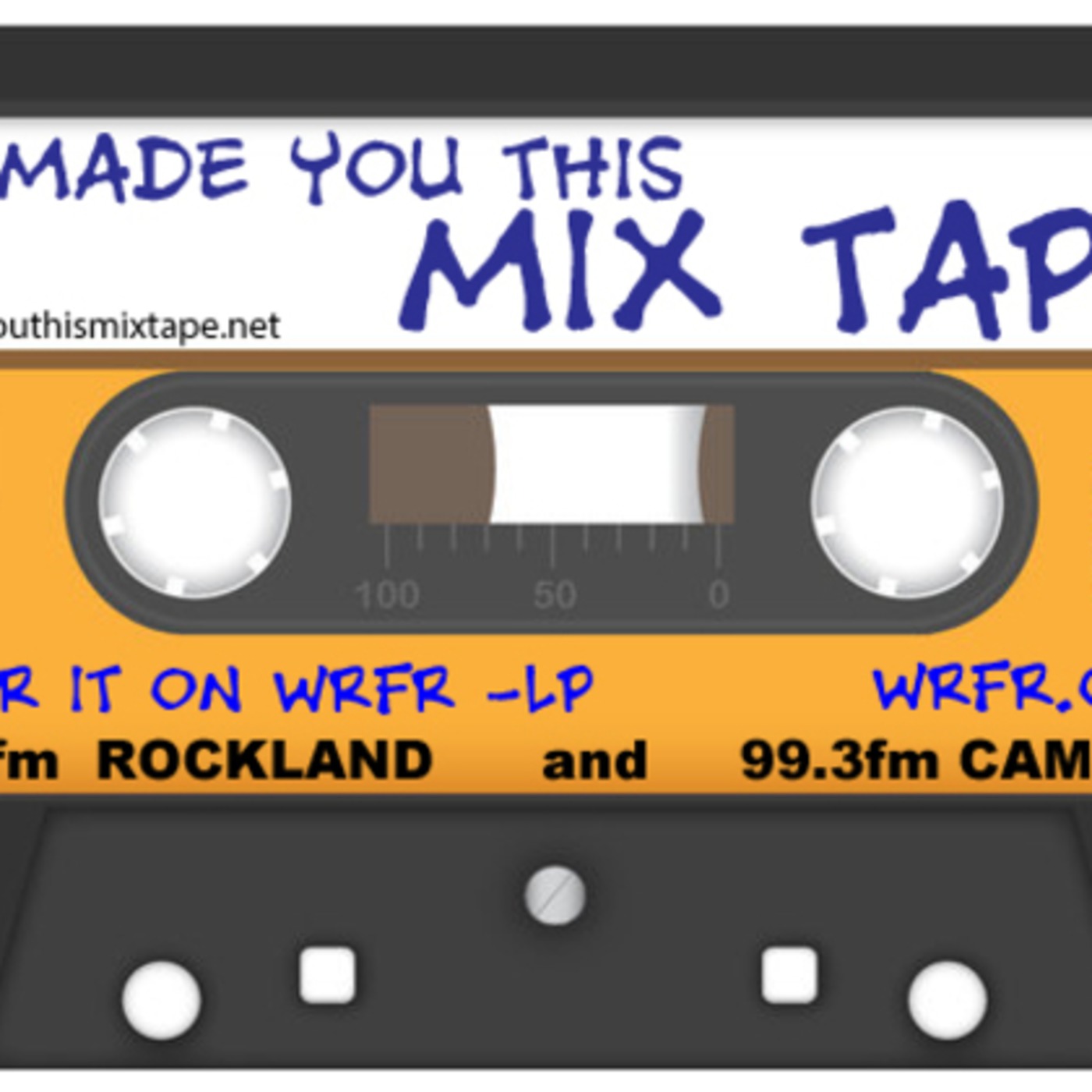 Roller skating in 1979 was huge and it was great fun. I remember everyone rushing out to the floor on certain songs, and not being able to skate backwards. This tape recreates the sounds of the roller rink on one night in 1979. 1. Star Wars theme, MECO. (Music Bed) 2. Ladies Night, Kool and the Gang. 3. Dancing Queen, ABBA. 4. A Fifth Of Beethoven, Walter Murphy. 5. Stayin' Alive, Bee Gees. 6. Dream Weaver, Gary Wright. 7. Limbo Rock, Chubby Checker. 8. Kung-Fu Fighting, Carl Douglas. 9. Y.M.C.A., The Village People. 10. Grease, Frankie Valli. 11. Disco Inferno, The Trammps. 12. Hot Child In The City, Nick Gilder. 13. The Hokey Pokey, Sha-na-na. 14. The Loco-Motion, Little Eva. 15. Last Dance, Donna Summer.
Episode 16: "I Think I Need to Leave Him" Audio courage for the girls who are stuck.
Mar 3, 2013
3657
Description: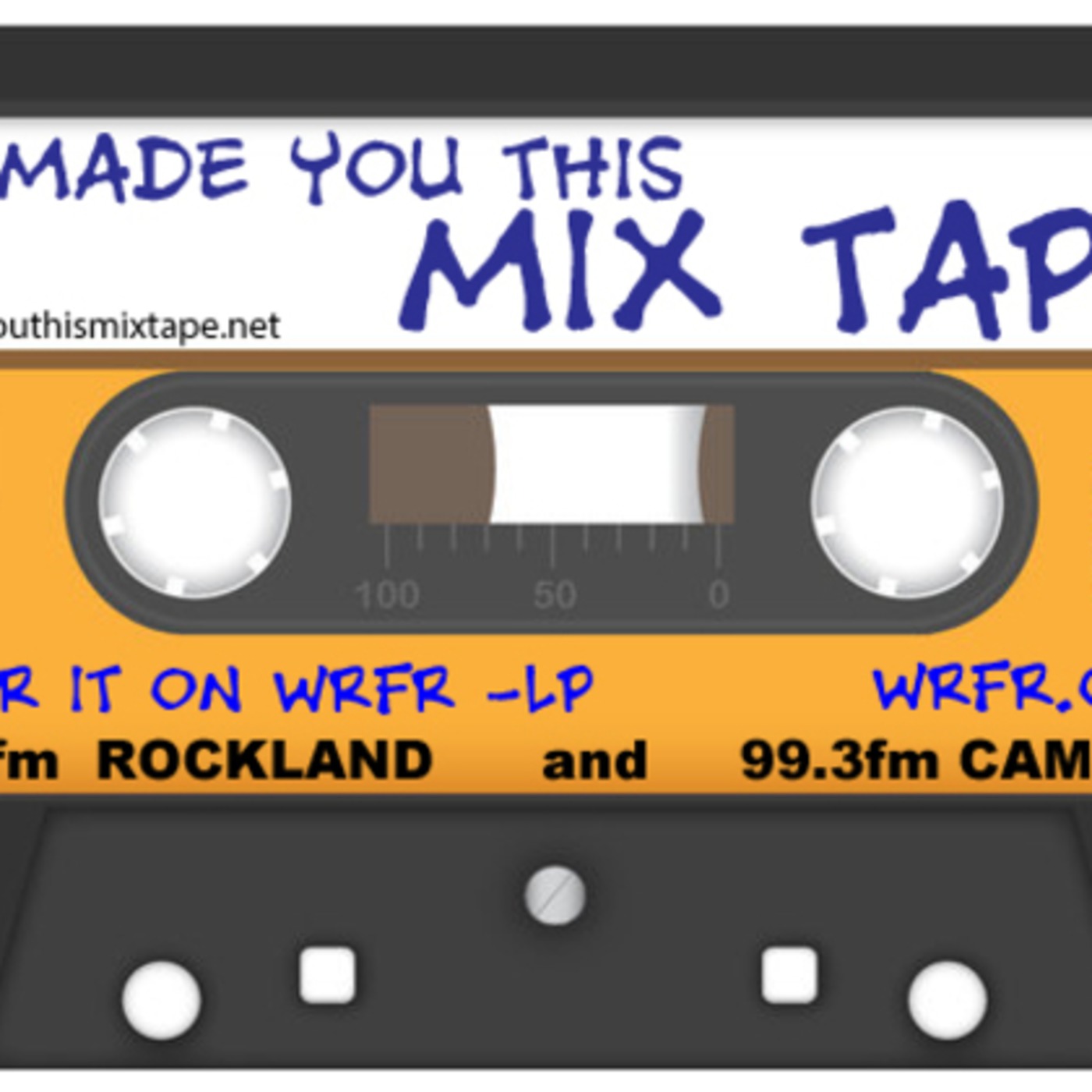 There comes a point in some relationships where you realize that it is over. It is time to move on. Then comes the hard part, how do you do it? How do you start the process of leaving. How do you even say the words? This tape is made to act as a mirror for those who need a shot of courage. 1. "I Want To Break Free", Queen.(music Bed) 2. "I Don't Want to be a Bride", Vanessa Carlton. 3. "Unappreciated", Cherish. 4. "Put Another Log on the Fire", David Fishel 5. "You Don't Own Me.", Trail of Stones. 6. "Not Ready to Make Nice", Dixie Chicks. 7. "Whatcha Gonna Do", Martina McBride. 8. "Coffee and Cigarettes", Michelle Featherstone 9. "Goodbye", Kristina DeBarge. 10. "Stand In The Rain", Superchick. 11. "Keep On Walking", Jem. 12. "I Won't Back Down", Blake Shelton and Mia Frampton 13. "Kiss This", Aaron Tippen. 14. "It's Raining Men", The Weather Girls.
Episode 15: "Open Top DRIVING." A tape made for convertable coupe car driving.
Mar 1, 2013
3657
Description: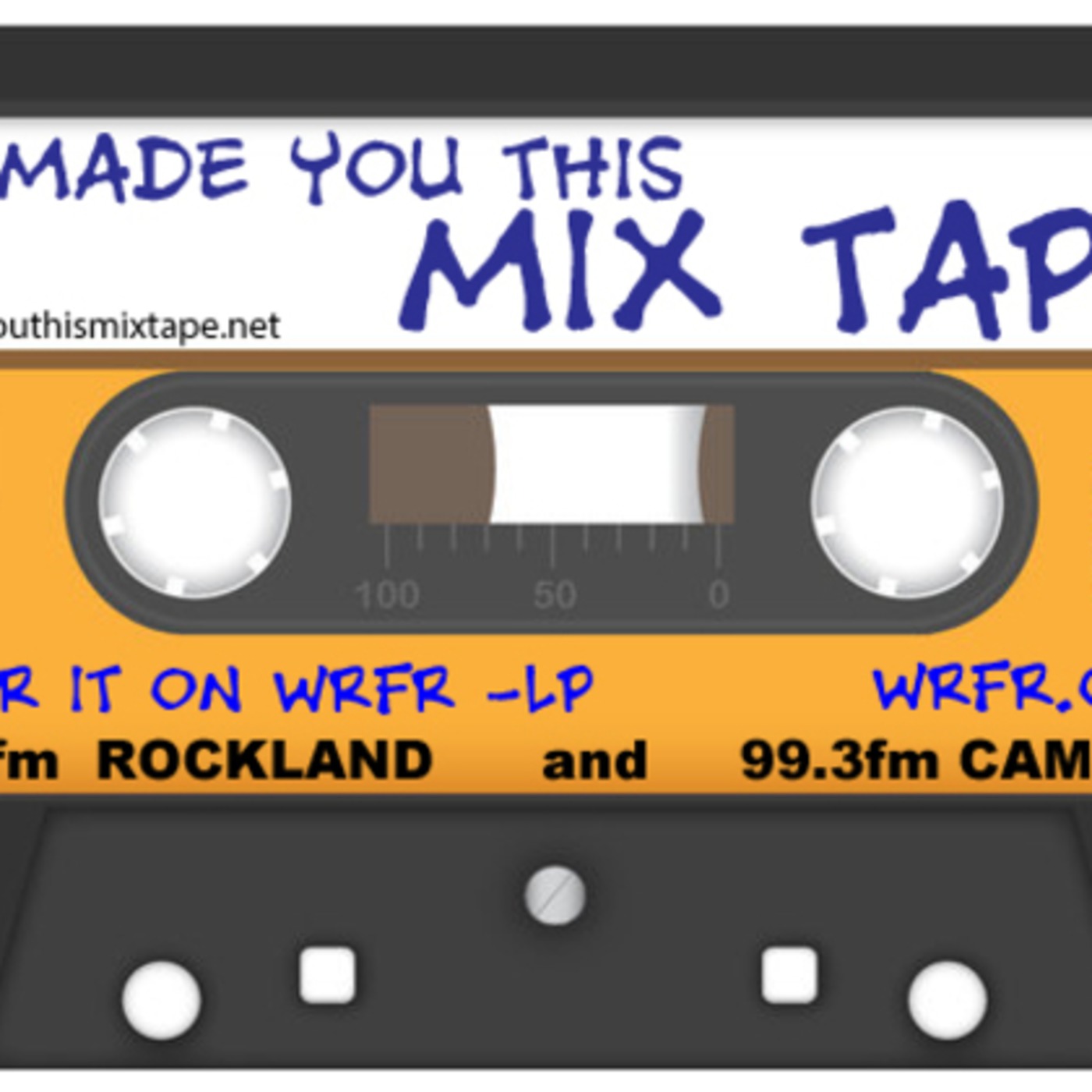 If you have never driven a convertible coupe car, go buy or rent one. It is the best mini-vacation you can give yourself. To go along with that, you need some good tunes. Here is a tape I used for a long time in my 1994 Honda Del Sol. Dedicated to Nichole in Pittsburgh, Pop your top, and press the gas! 1. (music bed) "Burn Rubber on Me", Gap Band. 2. "The Race", Yello. 3. "Whitney Joins the Jams", The Jams (aka The Timelords) 4. "Suicide Blonde (live)", INXS. 5. "Beds are Burning", Midnight Oil. 6. "Ceremony", The Cult. 7. "I Don't Believe You Wanna Get Up and Dance", Gap Band. 8. "Girlfriend", Matthew Sweet. 9. "Live and Let Die" Paul McCartney and Wings. 10. "Blue Heaven", The Pogues.
Episode 14: "Hug your R-A-D-I-O", A tribute tape to radio and it's influenece on our lives.
Mar 1, 2013
3596
Description: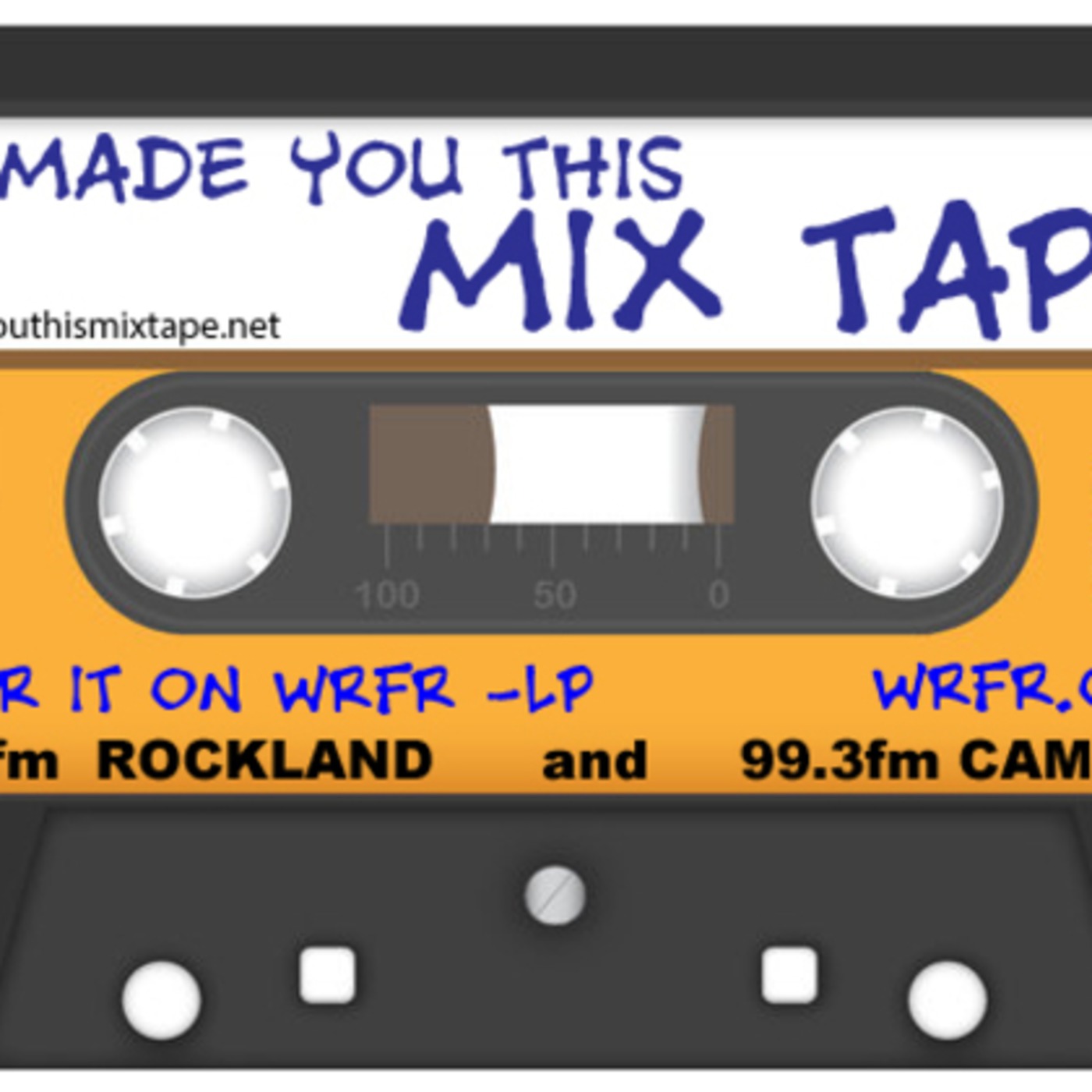 We all take it for granted. The influence and impact our radios have had on our lives. This tape represents a deeply invested love affair and affinity I have had towards mine. Hopefully, radio can kill the video star. The first song represents 100 years of radio news. It is a remix done by us here at Big Bungalow Studios. We hope you enjoy it. Music Bed: "Midnight In The Desert", Crystal Gayle. 1. "Radio" News Remix, VNV Nation. 2. "Calling Occupants of Interplanetary Craft", Klattu. 3. "Shortwave", Fastball. 4. "Voice On The Radio", Marie Digby. 5. "An Old Fashioned Love Song", Paul Williams. 6. "Radio", Cash Cash. 7. "On the Radio", Regina Spektor. 8. "Headphones", Britt Nichole. 9. "Paradise by the Dashboard Light", Meatloaf. 10. A word from Mr. Carlson of WKRP in Cincinnati. 10. "Radio Ga Ga", Queen.
Episode 13: "I am so in L-O-V-E" A valentine for my sweetie! A tape for those squishy headded lovers who make everyone sick.
Feb 20, 2013
3596
Description: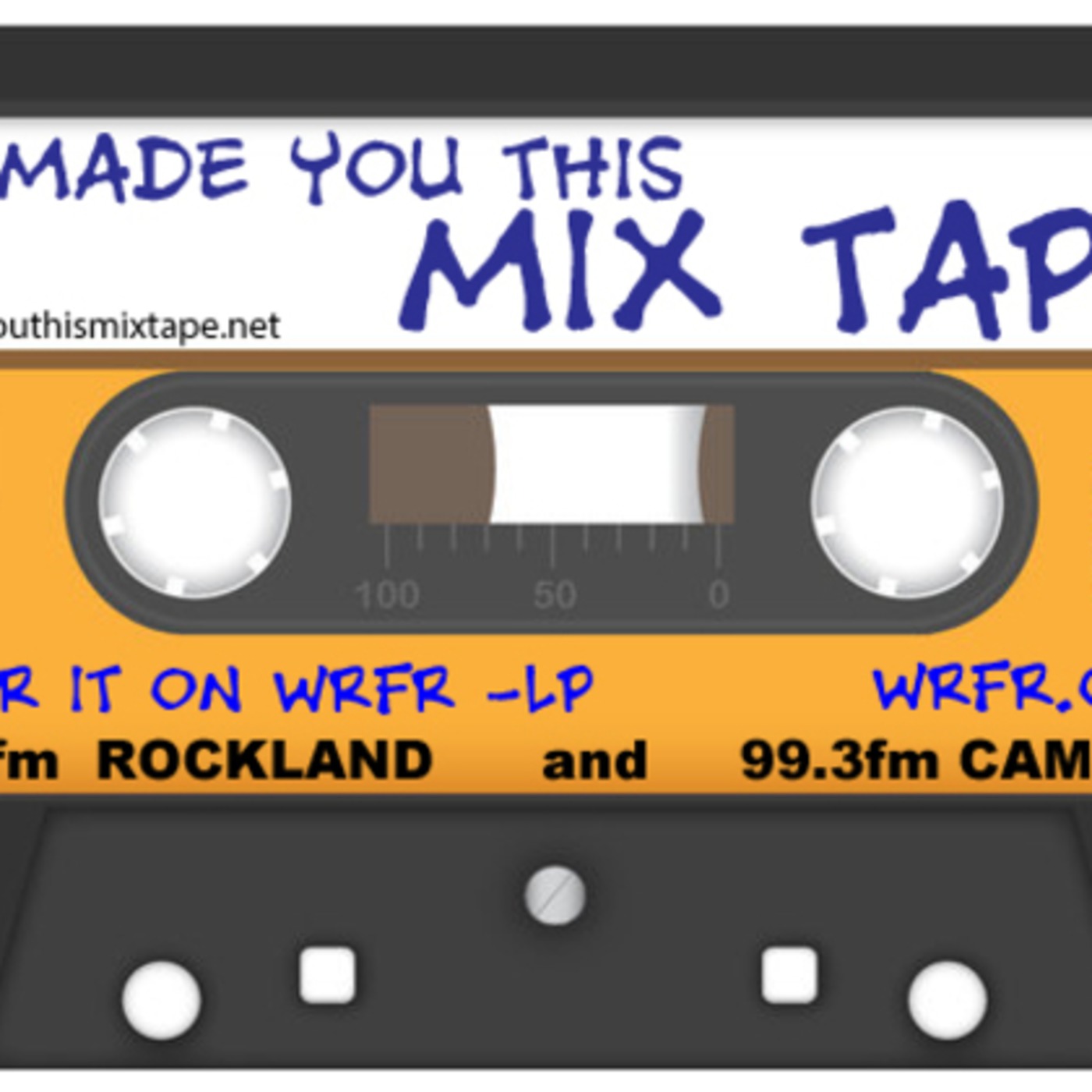 Today's mix tape is called "I am so in L-O-V-E". It was a Valentine gift from one squishilly sick individual to another. You know the type. Those people that are so stupid in love with one another that they almost make those around them uncomfortable. It almost seems like they have a disease. Enjoy the sickness of the heart! 1. Girl From Impanema (music bed), Niteshift. 2. Ordinary Day, Emilie Mover. 3. You Make My Dreams Come True, Hall and Oates. 4. Love Song, Sara Bareilles. 5. All I Want To Do, Sugarland. 6. Oblivion, Sissel. 7. Trees, Marty Casey and the Lovehammers. 8. Streets of Old Quebec, Bill Staines. 9. Love You Madly, CAKE. 10. Don't Dream It's Over, Paul Carrack. 11. Our Bungalow of Dreams, Bix Beiderbecke. 12. Follow Me, Paul McCartney. 13. I Love You 5, Never Shout Never. 14. Nobody Does It Better, Voices 8 15 God Only Knows, Natalie Maines
Episode 12: "Will She EVER forgive me?", I found out how hard it can be to listen to a very personal mix!
Feb 19, 2013
3596
Description: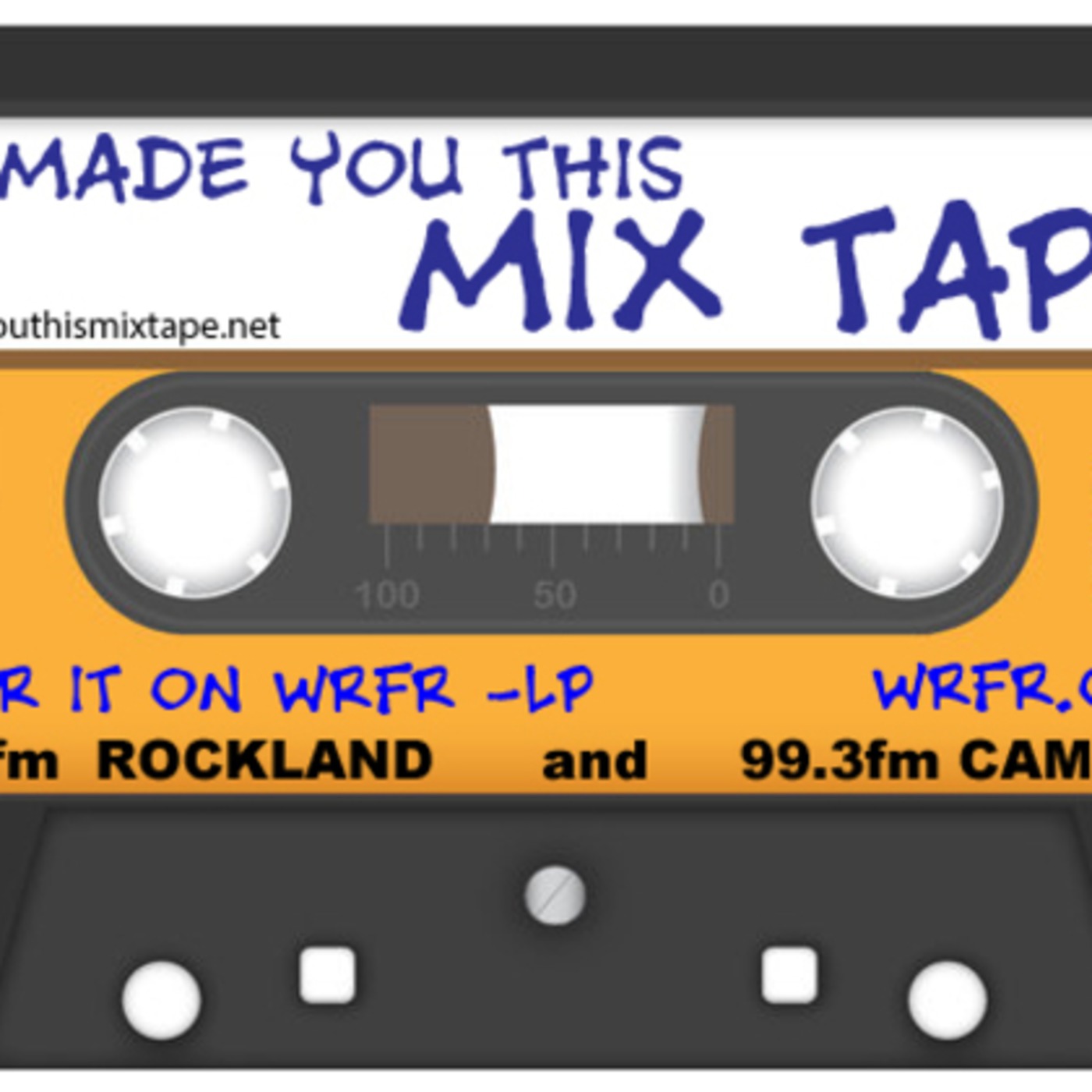 I found out how it feels to have someone give you a very personal mix tape the other day. This tape is a very personal story to me and I find that I have a hard time listening to it. It is a fantastic tape with a full length narrative, and must be listened all the way through just as any good mix tape should be. My ego is a bit bruised on the back side of this one. Give it a listen as it is fantastic. 1. You Had Me from Hello / Bon Jovi 2. Copier Repair Man song 3. Can't Find the Words / Karina 4. 221B Baker Street (Opening Theme) 5. I Think We're Alone Now / Ac Rock 6. I Think It's Going to Rain Today / Katie Melua 7. How Could an Angel Break My Heart / Lorraine 8. That's It - I Quit - I'm Movin' On / Sam Cooke 9. Are You Still Mine / Lisa Hayes 10. Sweet Forgiveness / Susan Tedeschi 11. Crazier Things / The Kilborn Alley Blues Band 12. She Believes In Me / Joe Cocker 13. We Are Family (The Wedding Band Cast Versio... 14. When I Grow To Old To Dream / Della Reese 15. Could I Have This Dance / Foster & Allen
Episode 11: "Sorry I Set Your Car on Fire", an ode to my parents and the life of true love.
Feb 1, 2013
3596
Description: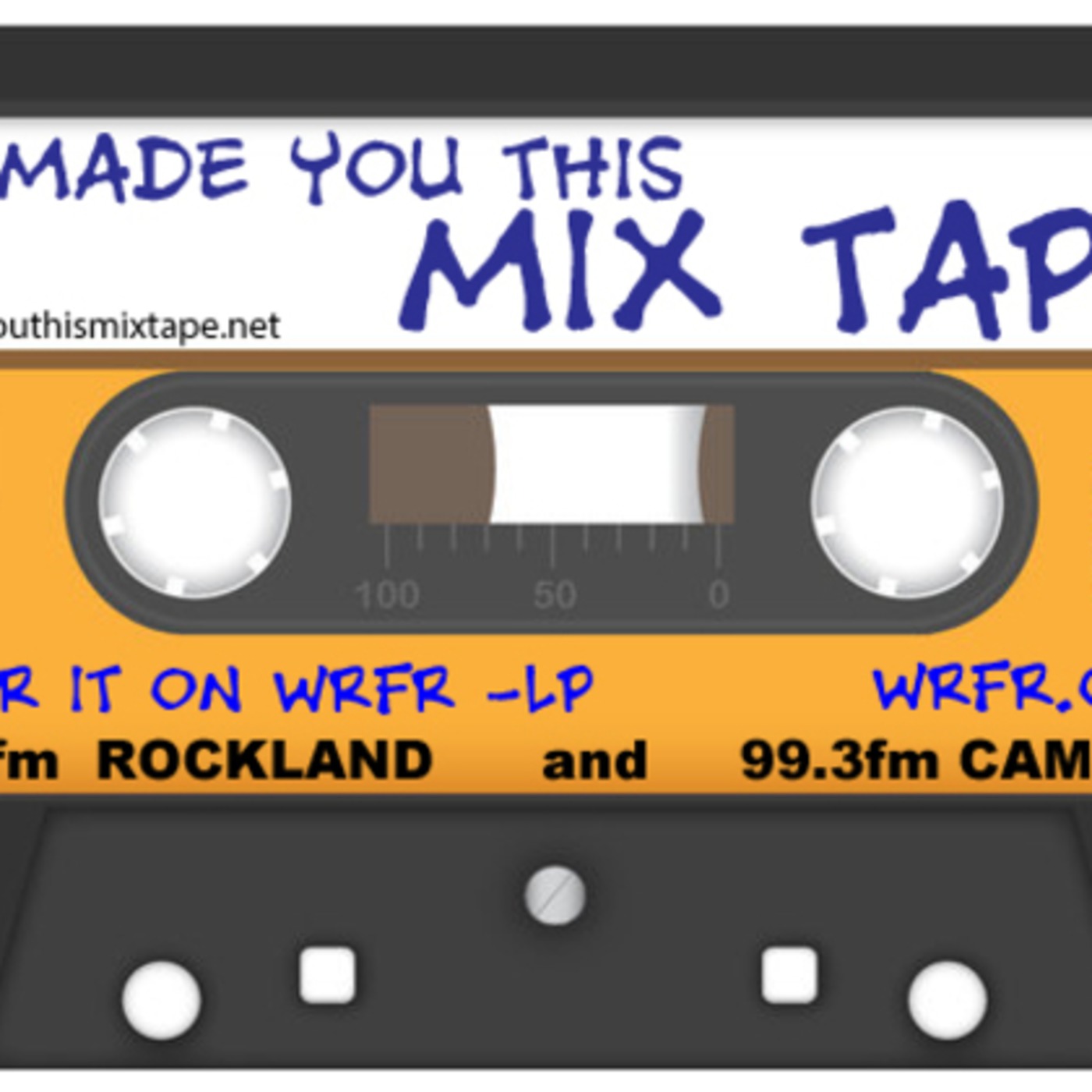 This tape was a love letter describing "trueeeeeee loooooooovvvveee". That is, a brief description of the life of my parents as told through song and movie clips.Their love is one of epic proportions and I am pleased to state that this tape brought my mother to tears, and forced my dad to choke up. PERFECT RESULT. WITNESS THE POWER OF THE MIX TAPE! 1. Escape, the Pina Colada Song, Rupert Holmes 2. B and CS Love Medley. 3. We're Having a Baby, Desi Arnaz and Lucy. 4. Stuck in the Floor, The Money pit. 5. Memory, Cats Soundtrack. 5. Theme from On Golden Pond (with extra loony goodness). 6. Earn Enough For Us. Sylvie and Bruno 7. My Parent's Son, Greg Lee. 8. Dance Me To The End Of Love, Leonard Cohen. 9. Lightning Bugs, Laurie McClain. 10. Camping, Okay Jose. 11. Trailer Park in Heaven, Antsy McClain and the Trailer Park Troubadours. 12. Remember When, Alan Jackson. 12. The Kitchen is Overdone, The Money Pit.
Episode 10" WINGS!", Listener Submission from Gregory Greenleaf of Harpswell, Maine. All about flight.
Jan 28, 2013
3596
Description: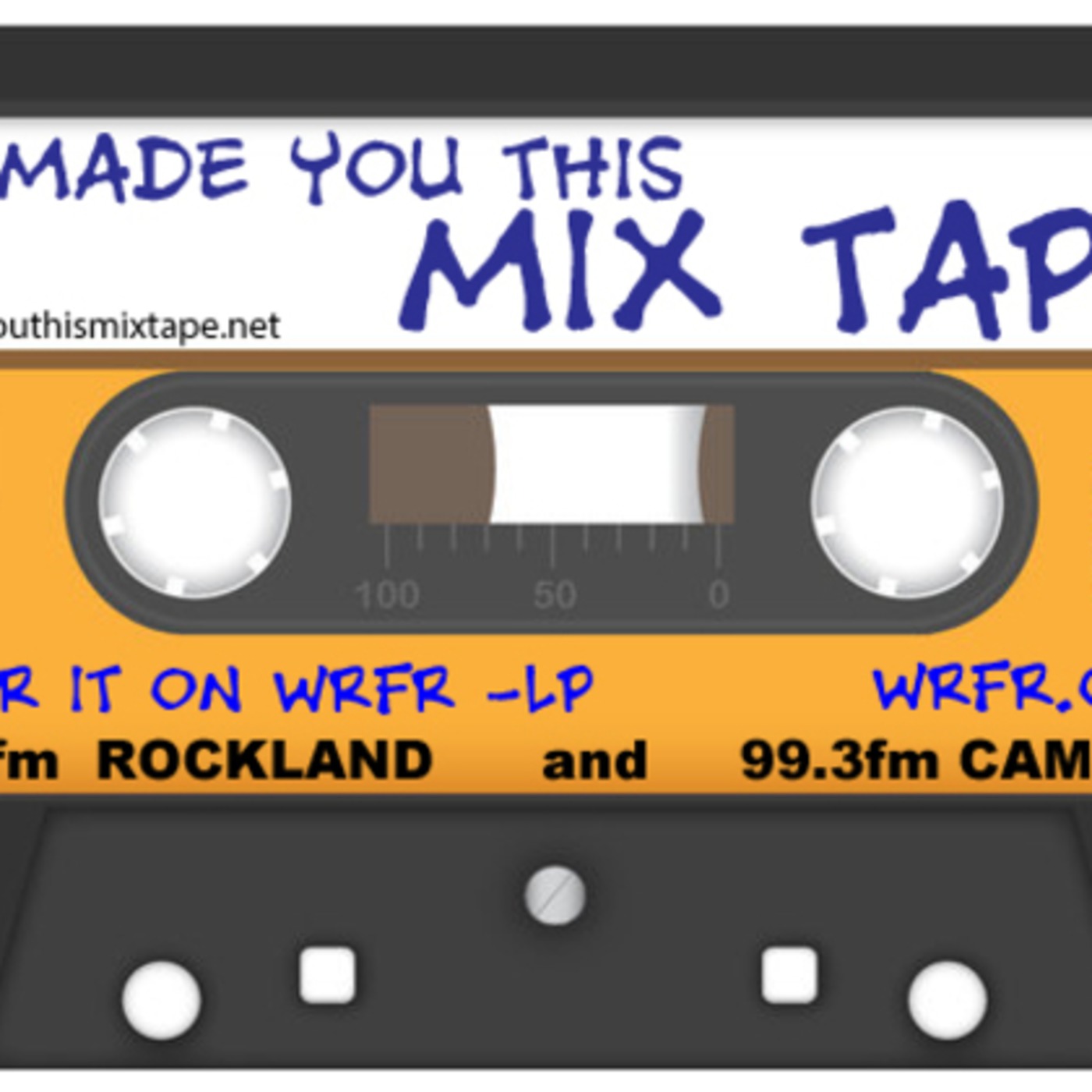 A Listener submission. This is in from Gregory Greenleaf of Harpswell, Maine. He says that the title of his tape is "Wings!" and it deals with different types of flight. 1. Buck Rogers in the 25th Century Theme 2 Turn! Turn! Turn! (To Everything There Is a Season)3:51 The Byrds Turn! Turn! Turn! 3.Butterfly, Simple Things Amuse! 4. That's Really Super, Supergirl 3:21 XTC Skylarking 5. Little Wing 5:11 Sting ...Nothing Like the Sun 6 Clip from Airplane 0:30 7.Airplane 3:21 Indigo Girls Rites Of Passage 8 Leaving on a Jet Plane 3:28 Peter, Paul & Mary 9. Chickadee 0:18 10.Blackbird 3:28 Corinee Bailey Raye and Herbie Hancock 11.Daytime Nightime Suffering 3:23 Paul McCartney & Wings Back To The Egg 12. Volunteers 2:08 Jefferson Airplane Jefferson Airplane: The Woodstock Experience 13. Theme from "The Greatest American Hero (Believe It or Not)" 3:14 14. Lark Ascending 11:50 15. Doctor Who Sound FX_ TARDIS take off 0:24
Episode 9: "KIDS MIX Vol 1, For NAY", FIRST LISTENER SUBMISSON from a 5 year old Brony!
Jan 14, 2013
3608
Description: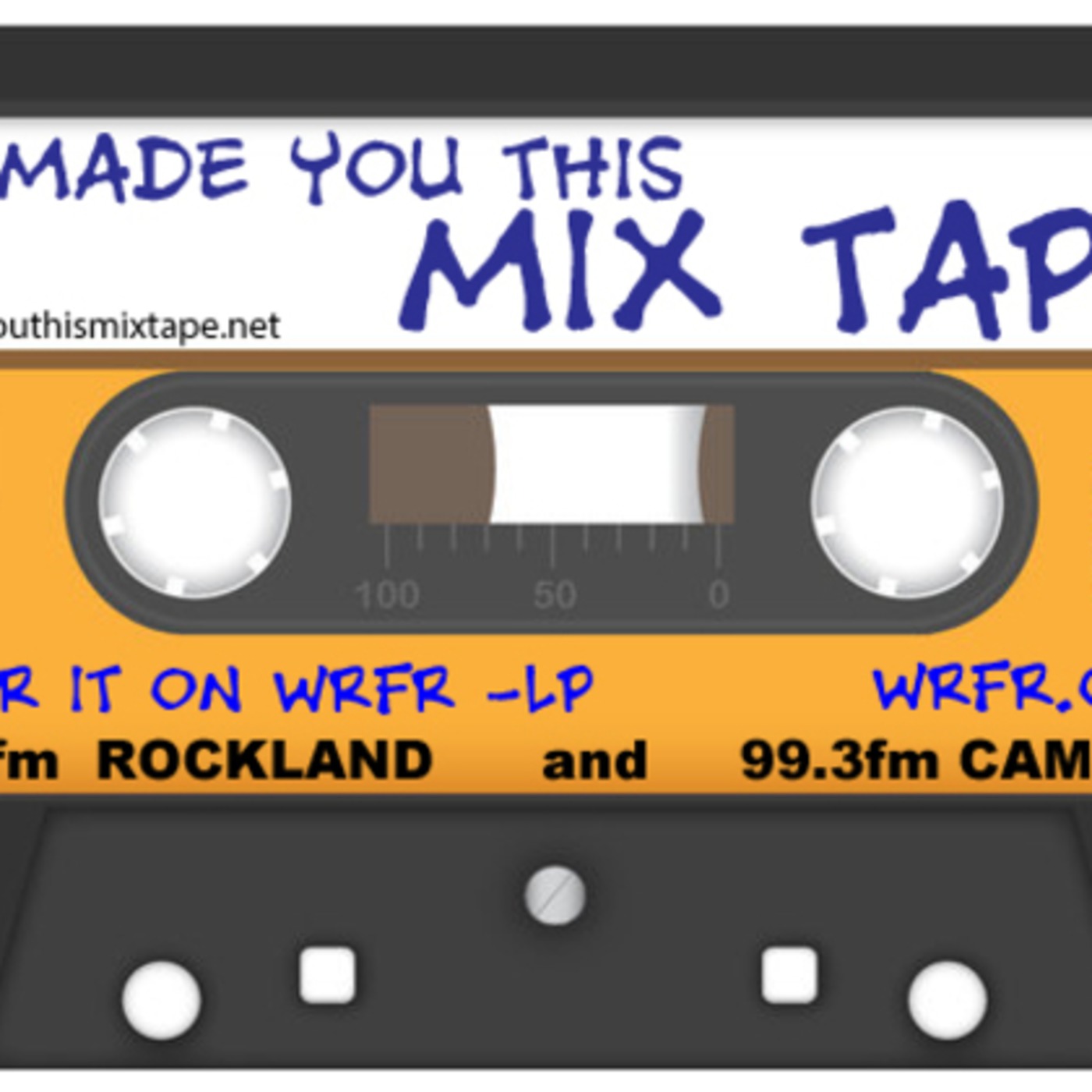 First listener submission. A tape called "for Nay" made by a five year old girl. She says she is a Brony, likes Math and Science, and loves Music! Check it out! 1. Cheer!. My little Pony. 2. How Many Planets. They Might Be Giants. 3. Afro Circus. Madagascar 3 soundtrack. 4. I Can Add. They Might Be Giants. 5. Yakko Sings Countries. Animaniacs. 6. Fake-Believe. TMBG. 7. Rabbit Season, Duck Season. Loony Tunes. 8. Girls Of Rock And Roll. Chipmunk Adventure Soundtrack. 9. Baby. Justin Bieber. 10. Snake go down the hole. Baby Loony Tunes. 11. Triops Has Three Eyes. TMBG. 12. E Eats Everything. TMBG. 13. Always. Erasure. 14. DIAMOND! My Little Pony. 15. Zeros. TMBG. 16. Let's Go To The Movies. Annie Soundtrack. 17. D&W. TMBG. 18. The Amazing Spiderman Theme. (1981) 19. The Lion Sleeps Tonight. The Tokens. 20. The Bloodmobile. TMBG. 21. Number Two. TMBG. 22. Super Speedy Cider Squeezy 6000. My Little Pony. 23. What is A Shooting Star. TMBG. 24. State Capitols. Animaniacs. 25. Seven Days of the Week. TMBG. 26. Pronoun Trouble. Loony Tunes.
Episode 8: "What's Next", unexpected futures and the role fate plays in our lives.
Jan 14, 2013
3600
Description: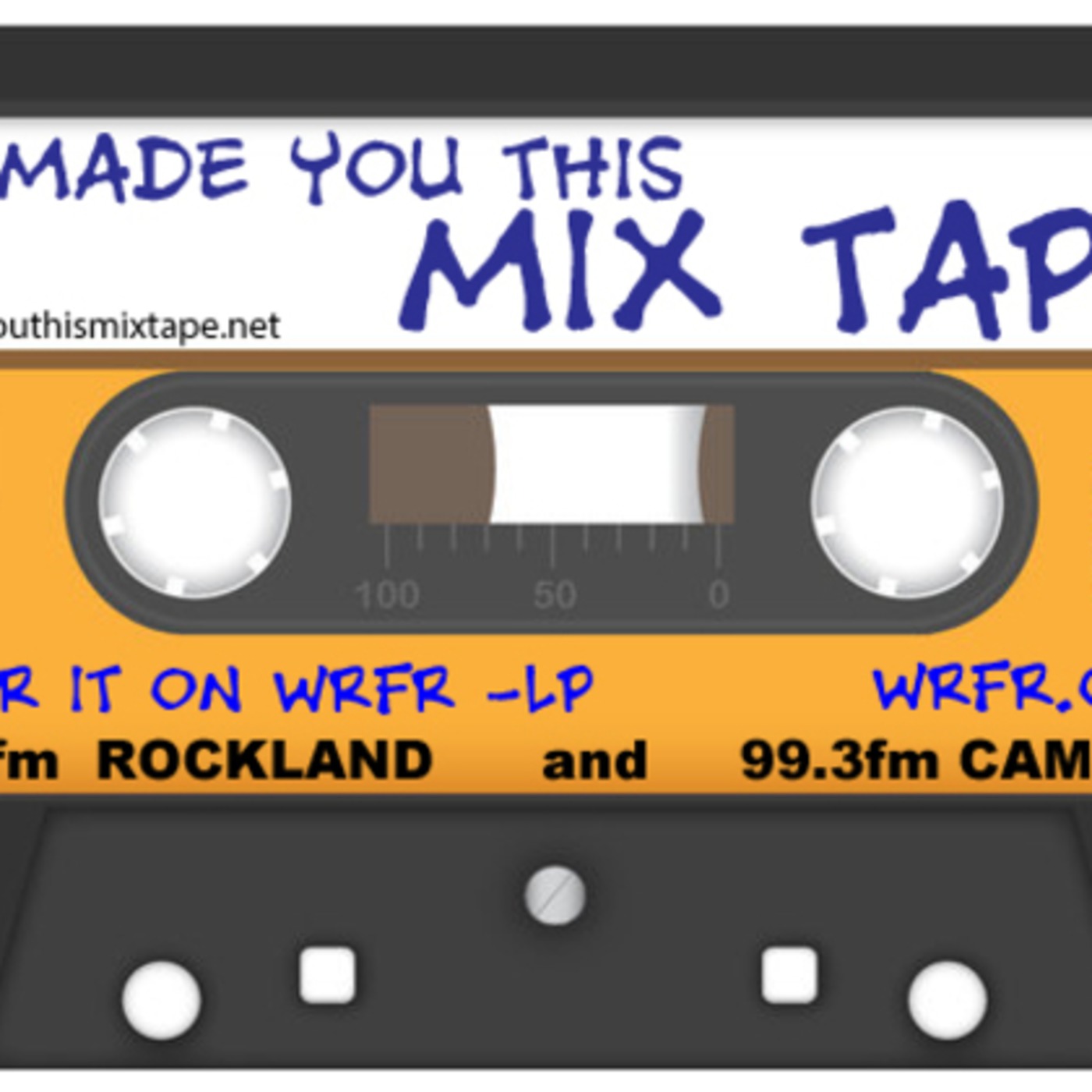 Unexpected futures... This show is all about exploring the unknown with a tape called "What's Next?" 1. Sumptown. Nickle Creek. 2. Freeze Ray. Neil Patrick Harris (Dr. Horrible Soundtrack) 3. Starting Over. Juliet Lloyd. 4. What You're Getting Into. Suzie McNeil. 5. Never Too Late. Michael Franti and Spearhead 6. People Get Ready. Eva Cassidy. 7. I Can See Clearly Now. Holly Cole Trio. 8. Better To Have and Not Need. Huey Lewis and The News. 9. Goodbye Yellow Brick Road. Elton John. 10. My Dear Acquaintance. Regina Spektor. 11. Going Away. The Clark Family Experience. 12. Sacrificial Bonfire. XTC. 13. 'Till It's Gone. Po' Girl. 14. When The Going Get's Tough. Easy Virtue Orchestra. (Soundtrack)
Episode 7: "Regrets, I've had a few", when you are feeling down on yourself, listen to this. It won't help!
Jan 6, 2013
3600
Description: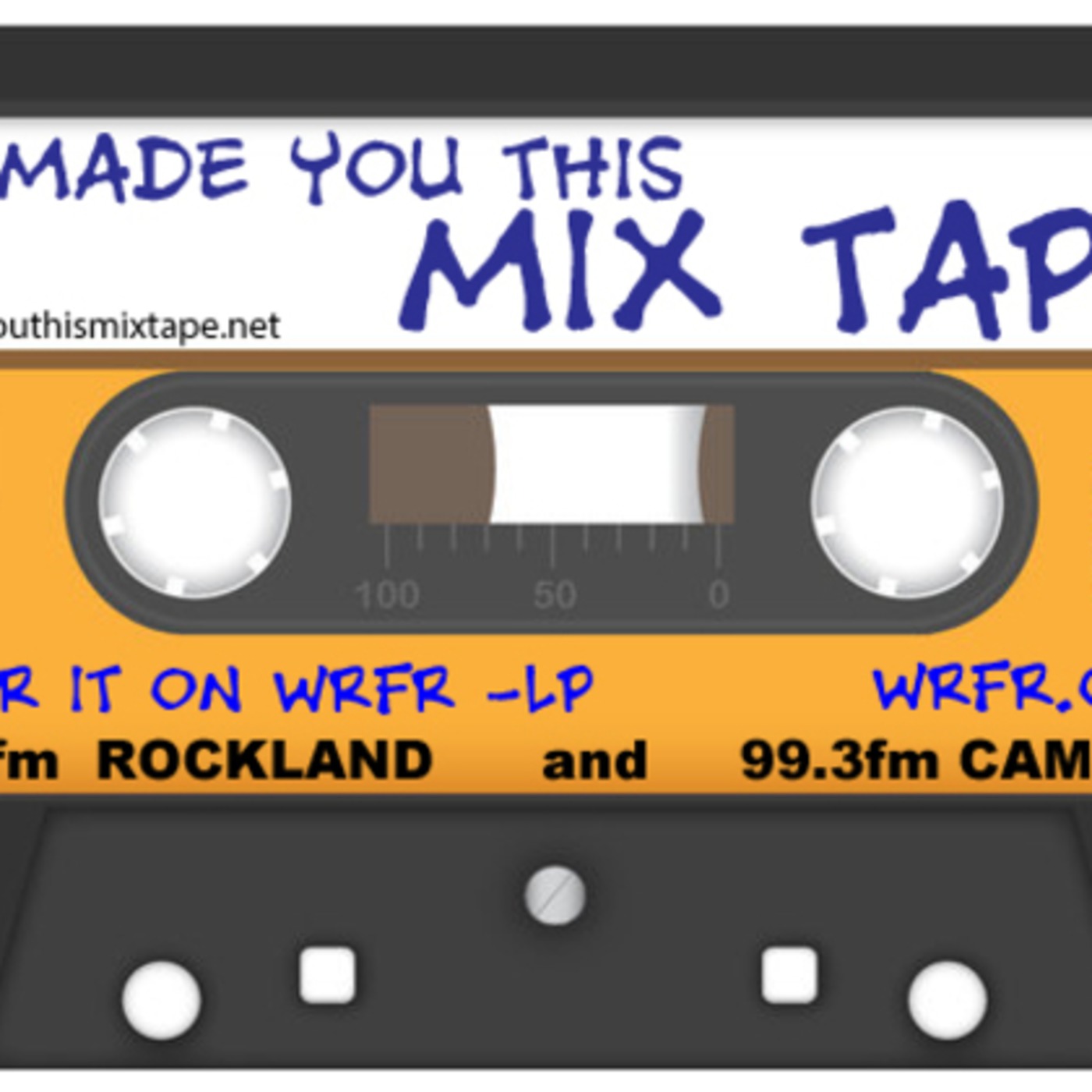 Regrets, "I've had a few.". Looking back tends to make you think that you should rethink what you did. Unfortunately it breeds regret and self despair! Here is a soundtrack to go with it. 1. Everybody Hurts, VSQ. 2. Landslide, The Backbeats. 3. Black Coffee In Bed, Squeeze. 4. I Dreamed A Dream, Les Miserables, Anne Hathaway. 5. A Home, Dixie Chicks. 6. Tonight is the Night I Fell Asleep at the Wheel. Barenaked Ladies. 7. You Were Always on my Mind, Monica Chinazzo. 8. Cats In The Cradle, Debra Lyn. 9. I Hung my Head, Johnny Cash. 10. My Way, Frank Sinatra. 11. Hello, This is Joanie. Paul Evans. 12. Daydream Believer. Mary Beth Maziarz. 13. Non, Je Ne Regrette Rien, Edith Piaf.
Episode 6: "A Very Merry Mix Tape Christmas VOL 1.", spike some eggnog and enjoy the show!
Dec 25, 2012
3600
Description: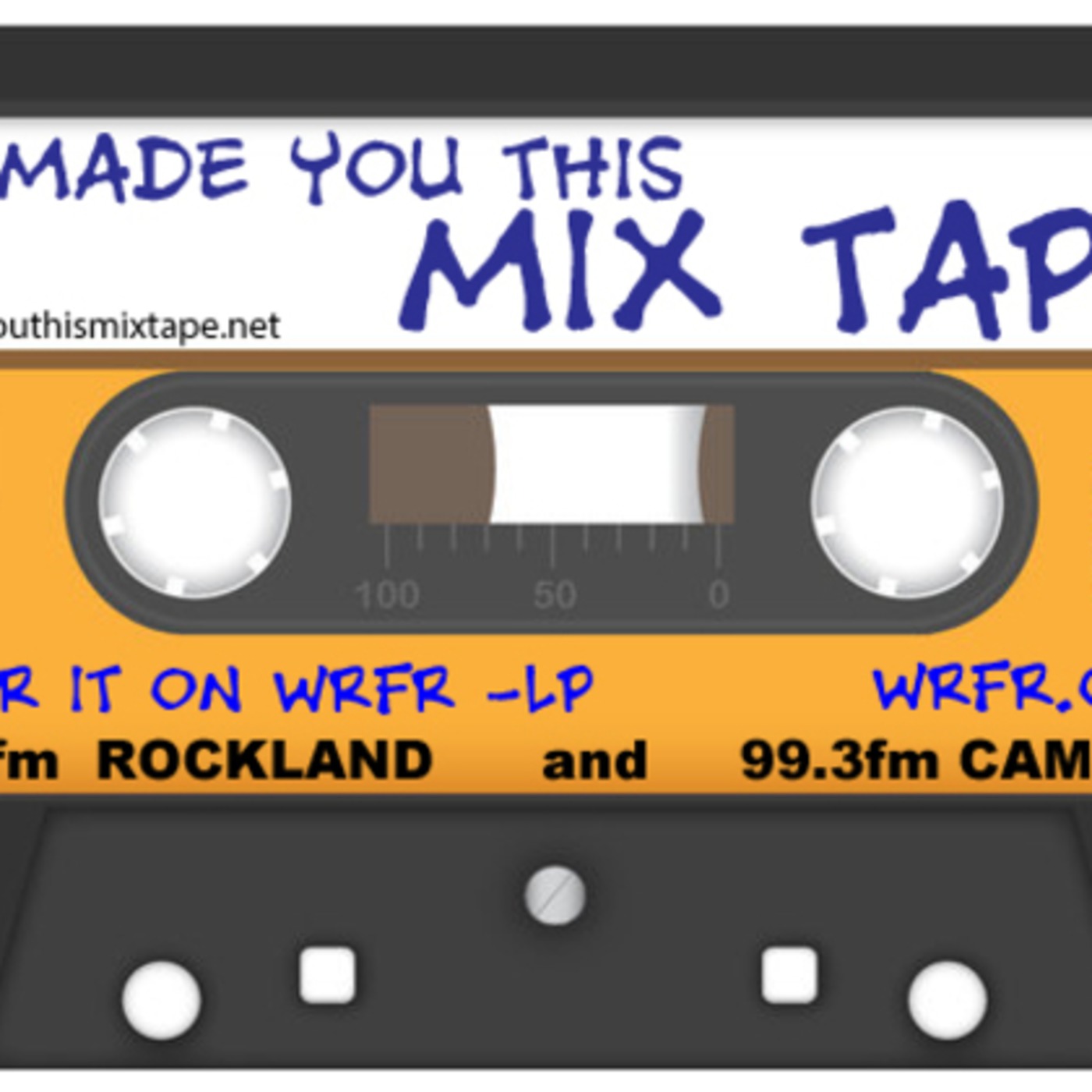 A Very Merry Mix Tape Christmas, VOL.1. Tired of hearing Karen Carpenter and Nat King Cole, than this Mix Tape is the cure to what ails ya! 1. A Working Elf's theme, (music bed) The Polyphonic Spree 2. Snowflakes, The Fontaine Sisters 3. Santa Lost His Mojo, Jeremy Lister 4. Why Are Mom and Daddy Fighting On Christmas?, K.S. Rhoads 5. Silver Bells, Meaghan Smith 6. Santa Claus Want Some Lovin', Tinsley Ellis 7. Stocking Full Of Love, Marva Wright 8. Roudolph, The Red Nosed Reindeer, The Smithereens 9. Santa Claus Baby, Joan Osborne 10. On Santa's Way Home, Marc Broussard 11. The Twelve Pains OF Christmas, Bob Rivers 12. I Feel It In My Bones, The Killers 13. I Pray On Christmas, The Blind Boys of Alabama 14. Baby, It's Cold Outside, Pearl Bailey & Hot Lips Page 15. One Parent Christmas, Saffire & The Uppity Blues Women 16. Silent Night, Charlie Musselwhite 17. Have Yourself A Merry Little Christmas, Kermit The Frog.
Episode 5: "The Party's Over", It's an end of the world hit mix!
Dec 17, 2012
3600
Description: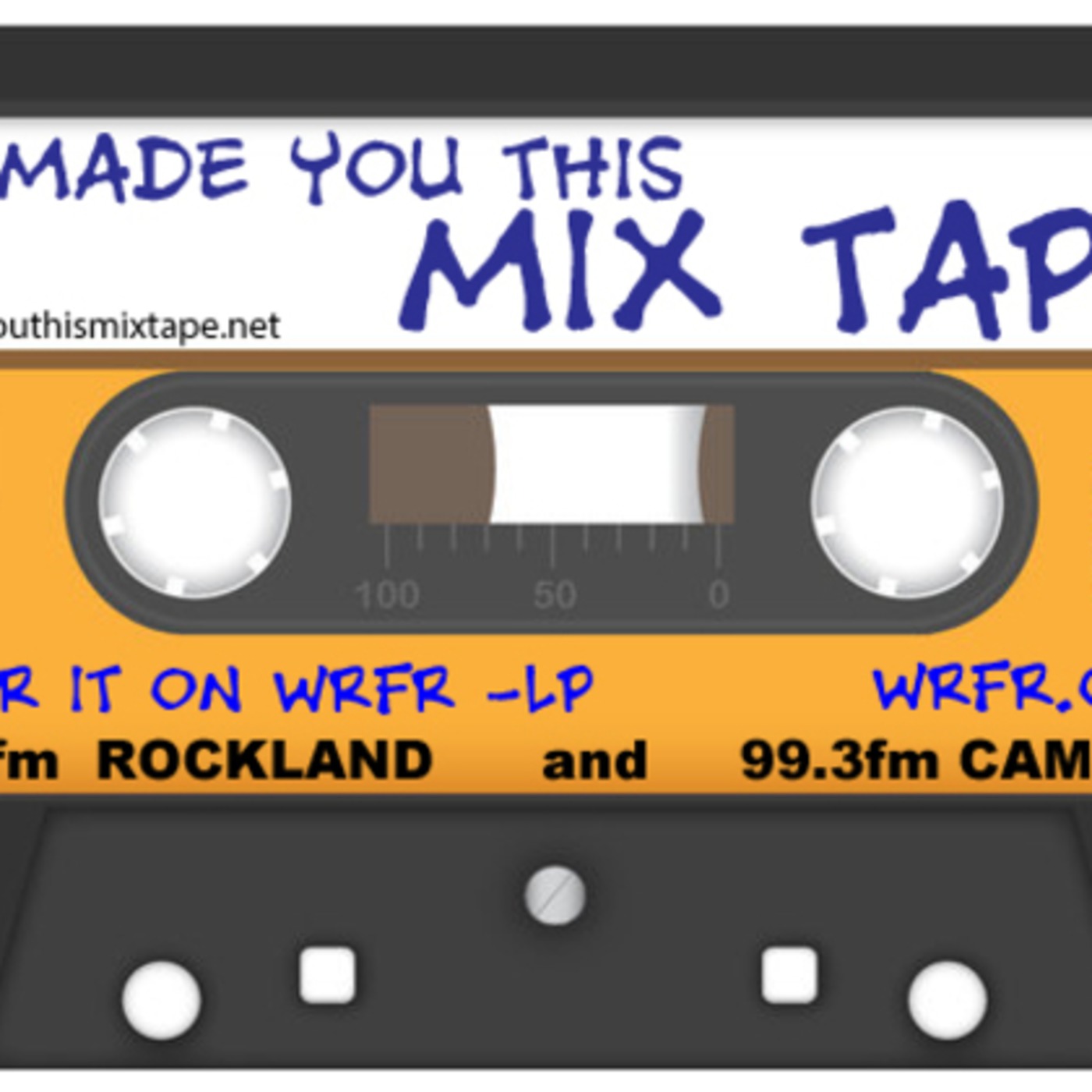 The Party's Over. This tape was found hidden deep within a cave and seems to have been made as a warning... something about the end of the world?. 12/15/12 SOURCE: Found in a cave, marked "What Happened." 1. 1999, Prince (music bed) 2. Mad Max Beyond Thunderdome clip 3. Armageddon Days are Here Again, The THe 4. End of the Line, Traveling Wilburys 5. It's the End of the World, R.E.M. 6. Re: Your Brains, Jonathan Coulton 7. This Time, INXS (live) 8. The Dolphins, HHGTG Soundtrack 9. So Long & Thanks For All The Fish, HHGTG Soundtrack 10. Running Out of Time, Joan Osborne 11. Long Road Out of Eden, The Eagles 12. Golden Slumbers, Carry That Weight, The End, The BEatles 13. Happy Doesn't Need To Have an Ending, They Might Be Giants 14. 1946 Atomic Bomb Blast, Bikini Atoll 15. We Are The Champions, William Hung
Episode 4: "I Can't Breathe", A tape passed between long distance lovers...
Dec 12, 2012
3600
Description: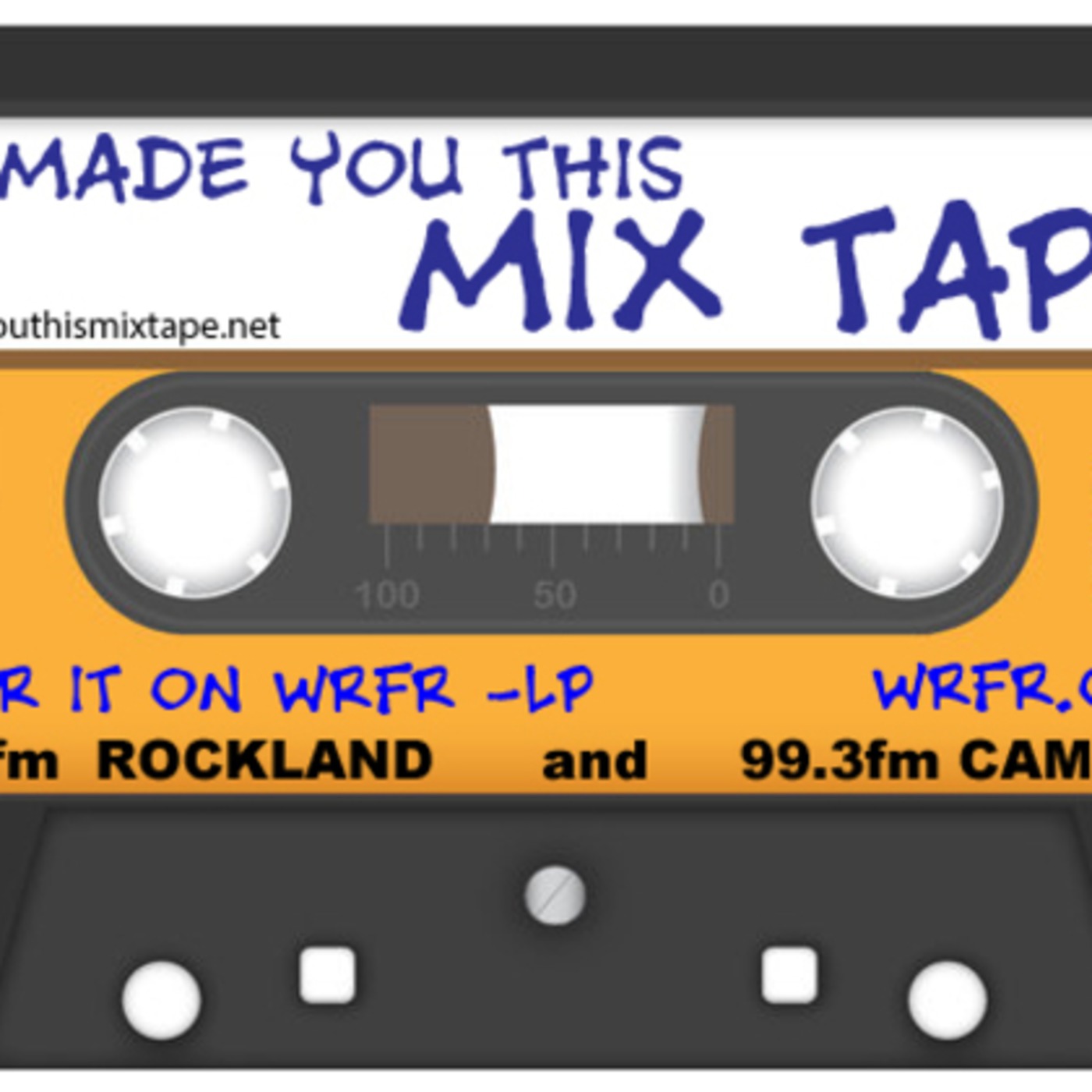 "I can't breathe."This tape was passed between lovers in a long distance relationship. It seems that one of them is still married to someone else and the lament over it is clear. 12/8/12 SOURCE: The Archive (the back seat of a Honda Ridgeline) 1. Three Little Words, Les Paul and Mary Ford (music bed) 2. The Song of Life, Scribblemonster 3. When You're Near Me, XTC 4. Islands In The Stream, Kenny Rogers and Dolly Parotn 5. The Letter, Eva Cassidy 6. Can't Help Falling In Love, Lick The Tins 7. Messes of Men, mewithoutyou 8. Me and Mrs. Jones, Michael Buble 9. The Moth, Aimee Mann 10. Helpline Operator, The The 11. Baby I love You, Natalie Merchant 12. I Want You To Want Me, Damhnait Doyle 13. Needing/Getting, OKGo (Car Video version) 14. Grow Old With You, OC Times.
Episode 3: "Rise After the Fall", A take on religious themes...
Dec 9, 2012
3592
Description: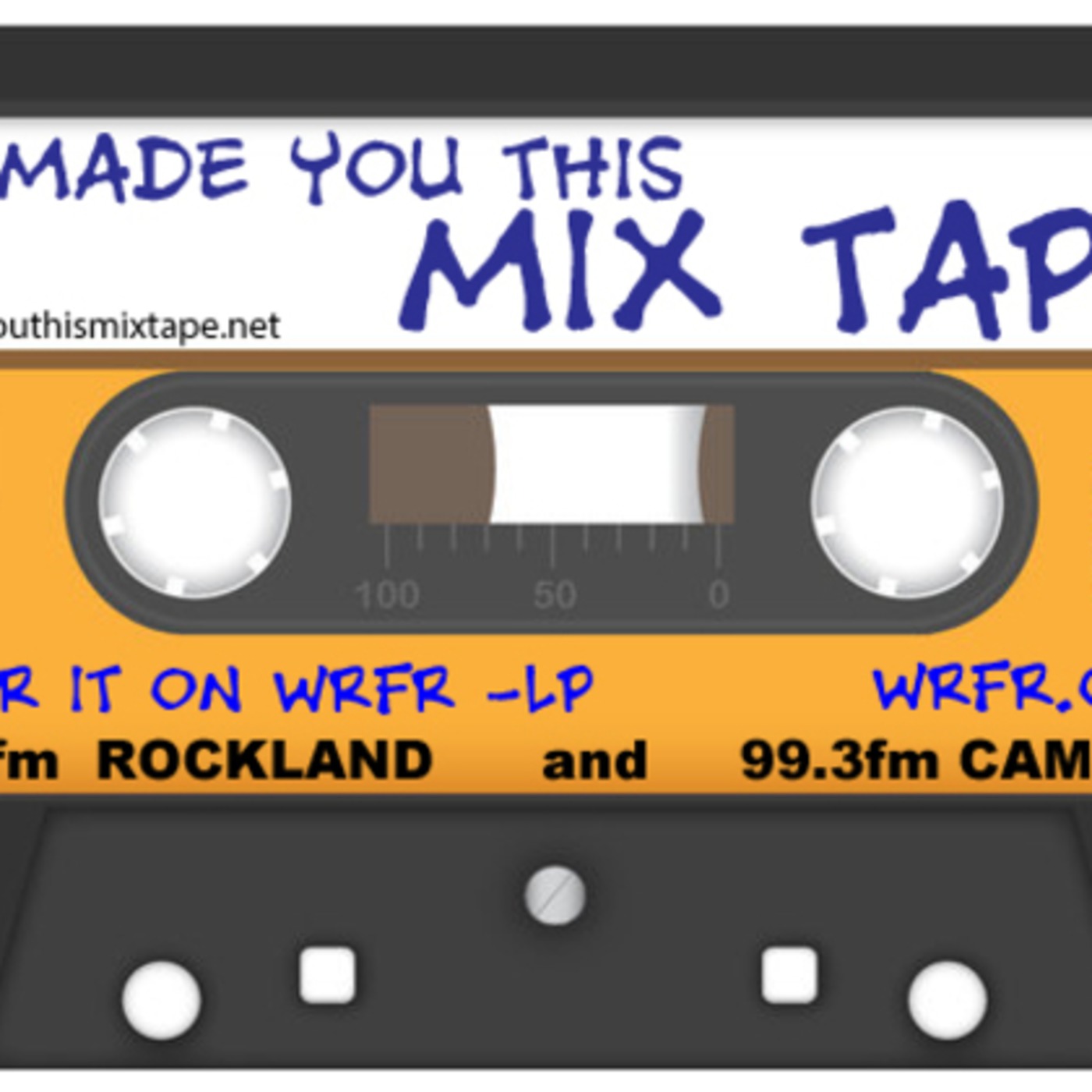 "Rise After the Fall" A mix tape review of religious themes. Lots of depth and fun here! 12/1/12 SOURCE: Renee's Honda 1. Losing My Religion, (REM performed by VSQ) 2. I Got You, Eleanor McEvoy 3. Devil's Thunder, Rachael Cantu 4. Jericho, John Fullbright 5. Dear God, XTC 6. Jesus on the Mainline, Aretha Franklin 7. Hallelujah, Lind, Nilsen, Fuentes, Holm 8. Rivers of Babylon, Marley's Ghost 9. Save Us All, Tracy Chapman 10. Monkey Gone to Heaven, (The Pixies performed by VSQ) 11. One of Us, Joan Osborne 12. Still Alive, Paul Williams 13. Amazing Grace, Dropkick Murphys
Episode 2: "Thanksgiving" includes WKRP and Charlie Brown!
Nov 29, 2012
3483
Description: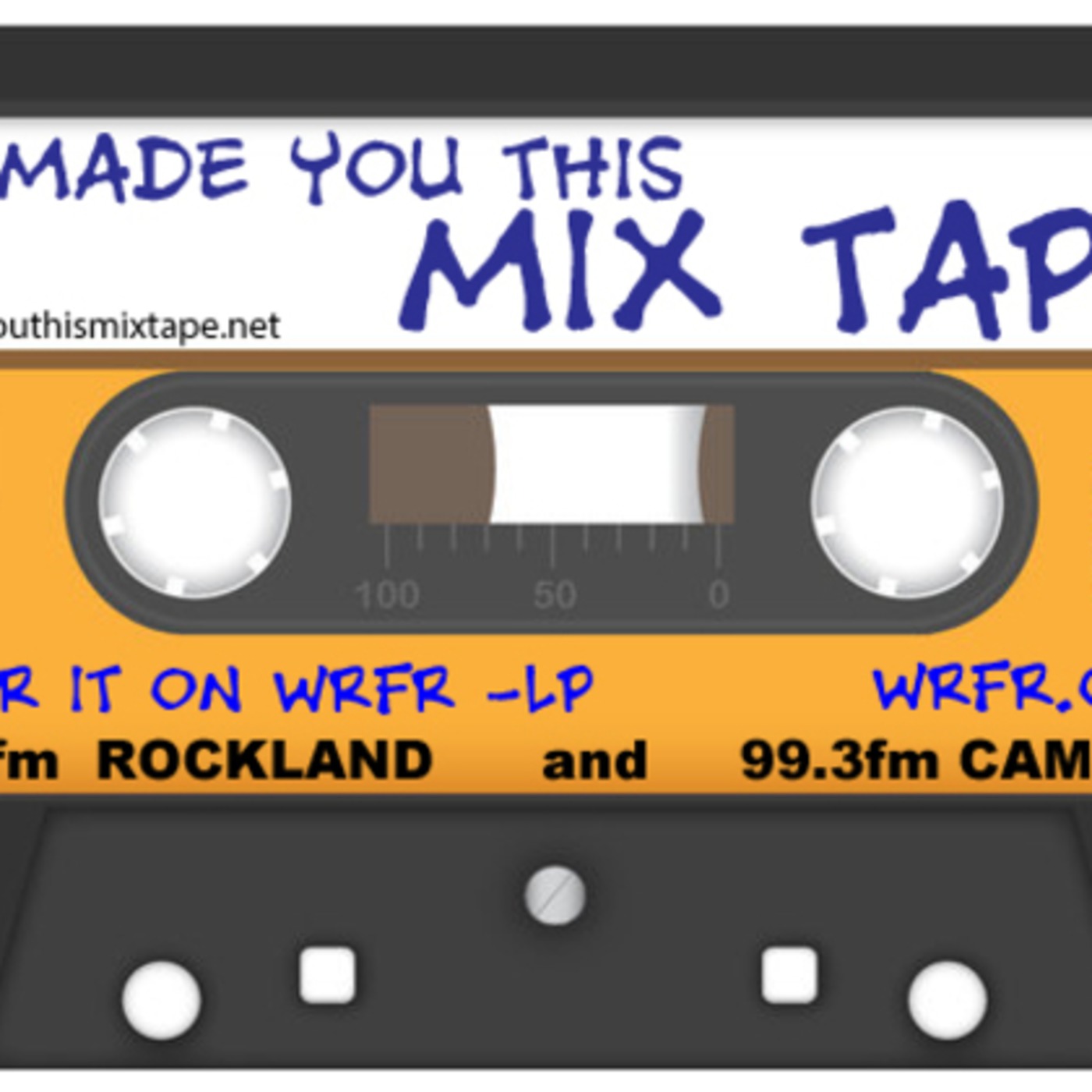 THANKSGIVING 11/17/12 SOURCE: THE ARCHIVE. (the trunk of the 1984 Delta 88 Oldsmobile) 1. Grandmother's House. Peanuts Thanksgiving. 2. Mess Around. Ray Charles. 3. WKRP Thanksgiving intro. 4. Be Thankful. Natalie Cole. 5. Planes, Trains, and Automobiles. Car Stop. 6. I've Got Plenty To Be Thankful For. Bing Crosby. 7. Peanuts Thanksgiving Special. Turkey Tree. 8. Kind And Generous. Acoustic. Natalie Merchant. 9. WKRP. Helicopter. 10. What A Wonderful World. OC Times. 11. Peanuts Thanksgiving. Prayer. That's why they call it thanksgiving. 12. Making Pies. Patty Griffin. 13. Peanuts Thanksgiving. That's why they call it thanksgiving. 14. Autumn Leaves. Eva Cassidy. 15. WKRP. Parking Lot Bombed. 16. Thank You For Hearing Me. Sinead O'Connor. 17. Planes, Trains, and Automobiles. Gobble Gobble. 18. Thank You. Dido. 19. Coat of Many Colors. Dolly Parton. 20. WKRP. Aftermath. 21. Little Birdie. Vince Guaraldi. 22. WKRP. As God is my witness.
Episode 1: "MIX TAPE 3" from a friend....
Nov 29, 2012
3369
Description: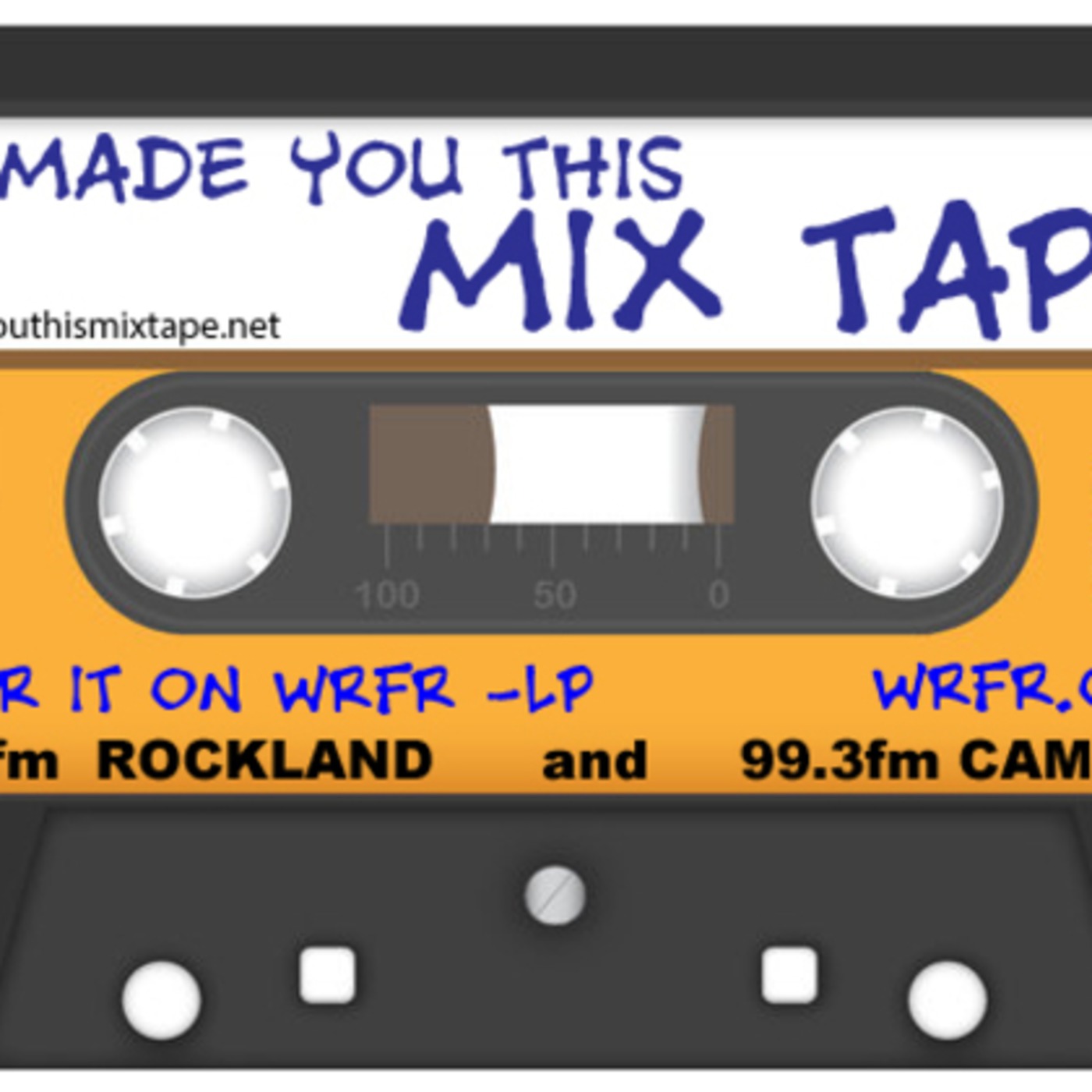 Series Premier. "MIX TAPE 3." Found in the back of Renee's trunk, this tape was made for her by a good friend... perhaps more? 1. I Don't Care Who Knows (Baby, I'm Yours): Roberta Flack 2. Elephant Love Medley; Moulin Rouge Soundtrack. 3. Don't Know Why, Norah Jones. 4. Distant Sun, Crowded House. 5. Some Kind Of Wonderful, Huey Lewis and the News. 6. Don't Wanna Lose This Feeling, Dannie Minogue. 7. At Last, Eva Cassidy. 8. A Little Fall of Rain, Les Miserables Cast Recording. 9. Say It's Possible (acoustic), Terra Naomi. 10. That's The Way Love Is, The Commitments. 11. Don't Let the Teardrops Rust Your Shining Heart, Holly Cole Trio. 12. Down Like Rain, Jesse Cook.