WILDABOUTNOTHIN' PODCAST
Electronic Beats Ambient Soundtrack Hip-Hop Folk + more
Description
EXCLUSIVE MIXES! Electronic + Beats + Ambient + Soundtrack + Hip-Hop + Folk + more. Past contributors include Brainfeeders JAMESZOO, ROBIN HANNIBAL, KRTS, JAY SCARLETT, MALKOVICH and more. Mixes archived on the wildaboutnonthin' mixcloud page www.mixcloud.com/wildaboutnothin
Link: joncox.podomatic.com
Categories
Episodes
mixed by AERIFORM
Jul 8, 2017
2927
Description: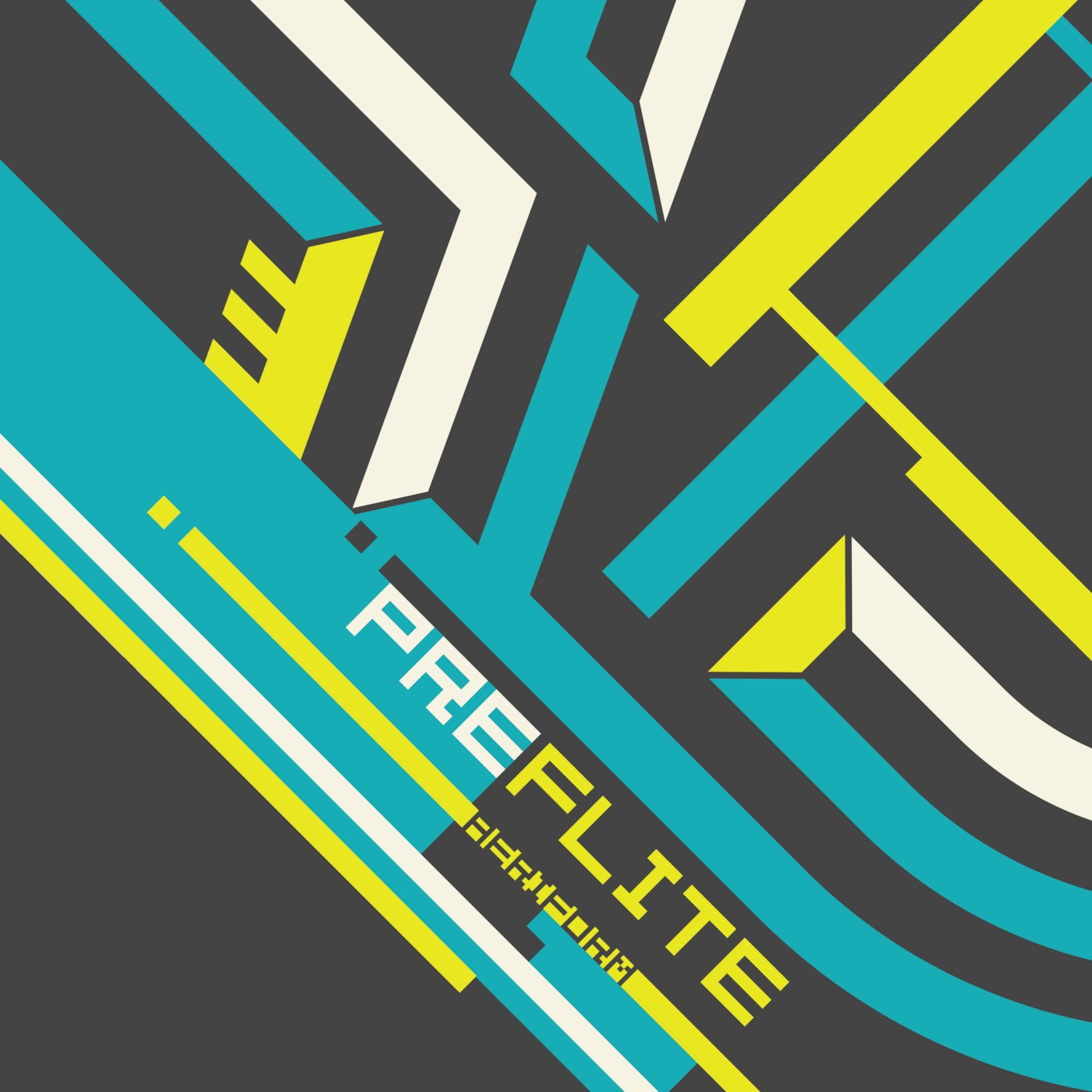 PRE FLITE Another year and another gathering of old school BMX legends from the West coast of the US on the East coast of the UK >> RAD 2.0 steps up from last years event to bring even more legends, some of which have never been on our shores before to celebrate 45 years of GT BMX. The Pre Flite mix soundtracks those 45 years and mashes together the genres that have ruled our stereo's since 1972! A wild sonic blender stuffed with the likes of the Jackson 5, Adele, Nirvana, Jay Z, KLF, Public Image Limited, John Lennon, Cold Cut & Radiohead. Expect disco, pop, grunge, Drum n' Bass, indie, house and 80's classics all tied together in the usual manner by the talented Aeriform - pop Pre Flite in your ears and 'Let's do dis!'
mixed by THE MAGGY THUMP SHOW
Mar 5, 2017
2613
Description: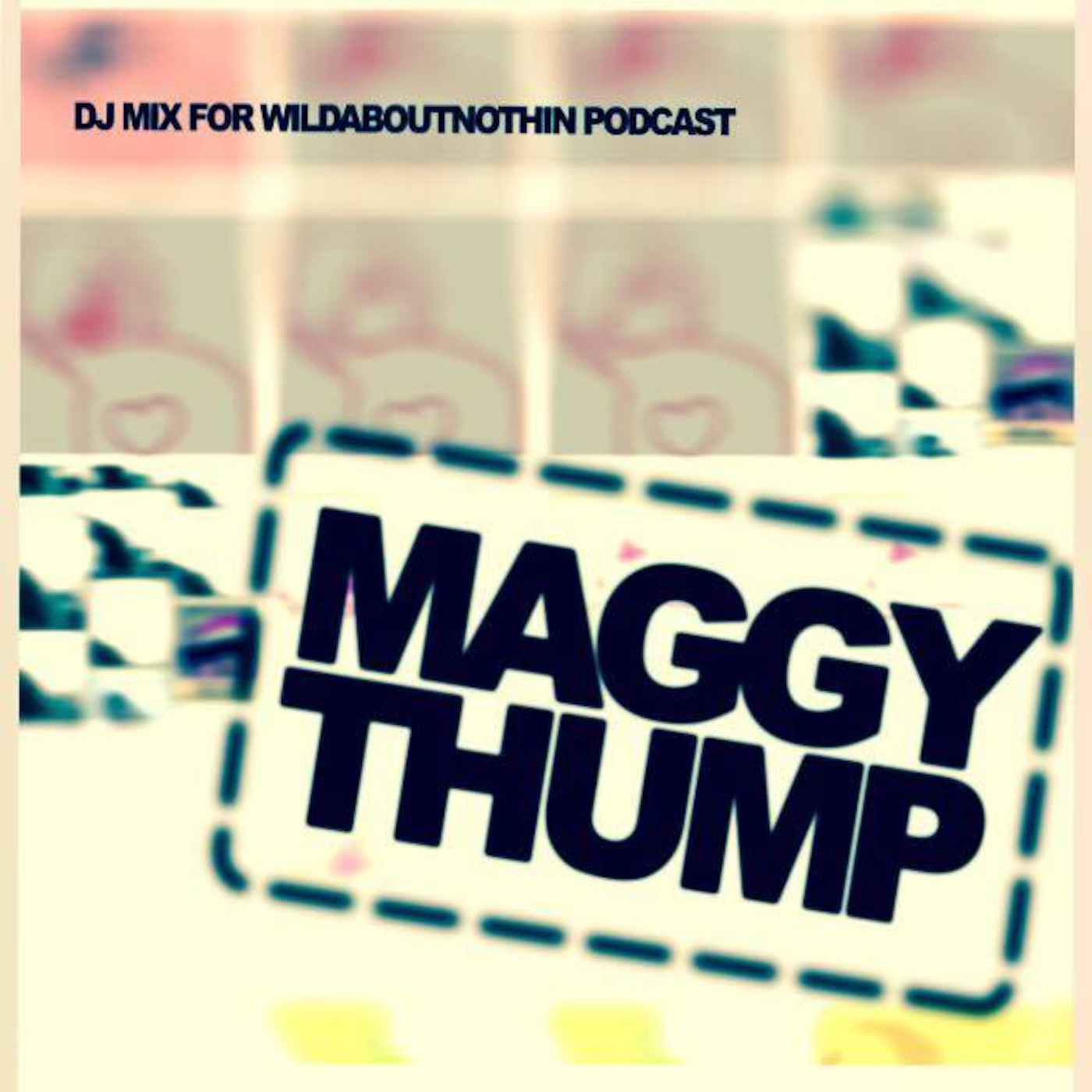 Here by special request, "The Maggy Thump Show" all up in your speaker soundin' utterly unfamiliar, creatin' an equilibrium against all derived chaotic nonsense, specifically designed and computed to mean less than nothing. Based in Philadelphia, The Maggy Thump Show is a 30 minute podcast/mixtape ('magazine') of quality music and interviews. I love the way they produce their shows and it's that (along with the dope tunes) that has kept me listening over the years. So yeah, proper buzzing they made this exclusive mix for WILDABOUTNOTHIN' podcast. This is a more straight up dj mix than their shows and tis a cracking mix! TY LP....! Please make sure you give 30 minutes of your time to check out TMTS > links below the tracklist YO! 1 SIR JOE QUARTERMAN & FREE SOUL i'm a young man 2 AL GREEN wait here 3 REGINALD OMAS MAMODE IV bump it 4 ELMORE JUDD bass bully 5 SESSION VICTIM eo's place 6 RAZ OHARA & CUMMI FLU ask 7 MADTEO ft SENSATIONAL party people love me 8 DJ SOTOFETT be-sides $ 0.99 9 P.O.S wearing a bear 10 MATT MARTIANS what love is 11 CAMP LO camp lo (bust ya down) 12 CHAMP MC sistas better recognise 13 BAHAMADIA u know how we do 14 A CERTAIN RATIO up in downsville pt 1 15 SHUKO electric relaxation 16 LAST WALTZ tunnel skates 17 HORSEPOWER PROD. legends 18 ROBANZEE can't go on 19 NIGHTMARES ON WAX a nights interlude 20 BROR FORSGREN in a time when god was one 21 EBTG flipside demo 22 APHEX TWIN produck 23 KARSTEN PFLUM nibb nubb 24 KARLMARX mists 25 SLUM VILLAGE and i go 26 FUNKY DL lyrics 27 DE LA SOUL beautiful night 28 J DILLA lost scroll blog/site > https://maggysrooftopaerial.com soundcloud > https://soundcloud.com/themaggythumpshow tweets > @mratweeting 'gram > https://www.instagram.com/the_maggy_thump_show/
mixed by AERIFORM
Nov 19, 2016
2408
Description: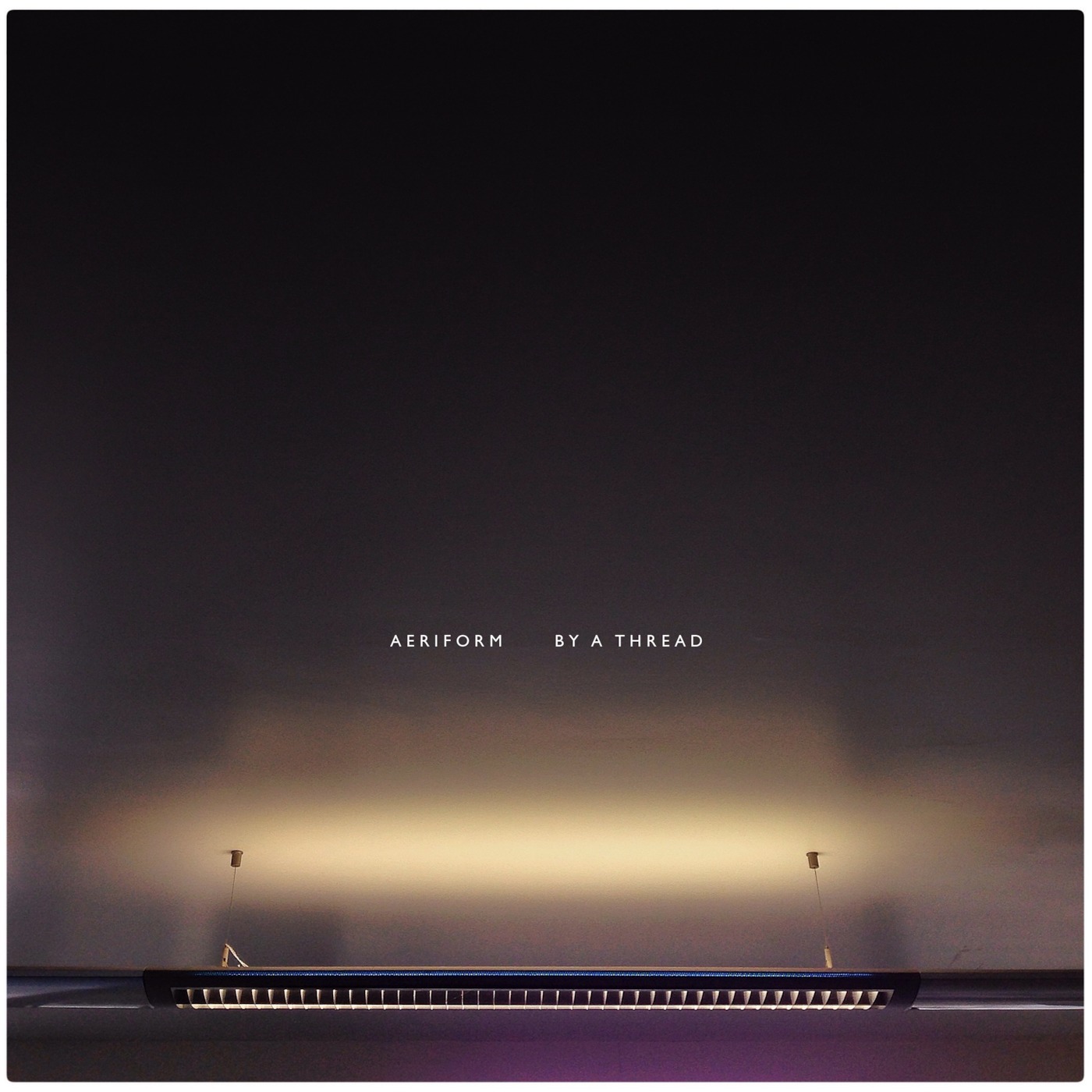 "BY A THREAD" How to relax.....kill anyone who is a distraction, smash up your television, give all your money to Coca-Cola and then, close your eyes. Or just download this new guest mix from Aeriform! Exploring the wide open vistas alongside the darker corners of peoples lives. This forty minute journey features music by Mt. Wolf, Helios, Gidge, Eyre Llew, Henry Green and more. Enjoy! Burgs - Mt. Wolf Do You Know - Henry Green Huldra - Gidge Depraved - Mammals Sonora Lac - Helios Allan - Lists Untitled - Lists Sister - Haux Fero - Eyre Llew Loss - Phoria
mixed by DARK STRANDS
Oct 15, 2016
2965
Description: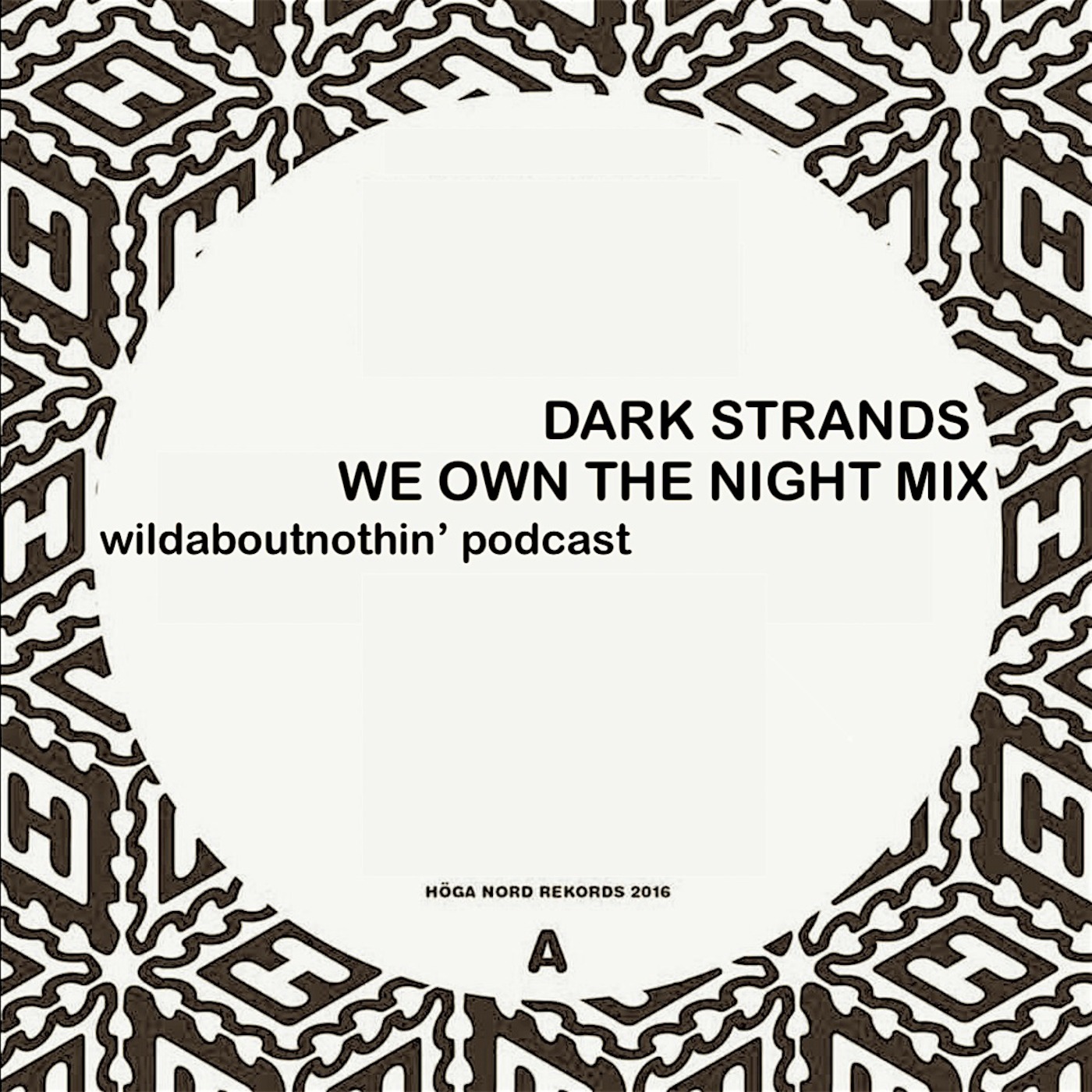 "WE OWN THE NIGHT" brand new podcast put together by the superb dj/producer, DARK STRANDS. A wonderful forty minute journey featuring the likes of Kiamos, Loops of Your Heart, Model 500 and more. Dark Strands has been crafting his production for the last 20+ years and dropped his first release only a few years ago. Since then he has caught the attention of quite a few acclaimed djs and record labels including Magic Feet, Daniel Avery, Sean Johnston and Matt Walsh. This podcast is nicely timed with his new 12" release The Last Ride EP on Swedish based Hoga Nord Rekords. Kiamos - Drawn / Erased Tape Records Museum of Love - Horizontalator / DFA Essaie Pas - Carcajou 3 / DFA Model 500 - Starlight (Echospace Remix) / Metroplex Loops of Your Heart - Cries / Magazine 5 Jagwar Ma - Come Save Me (Pachanga Boys Remix) / Marathon Artists Lori - Moon (Steve Moore Remix) / Phonica DJ Shadow - Blood on the Motorway / A&M
mixed by AERIFORM
Aug 6, 2016
2622
Description: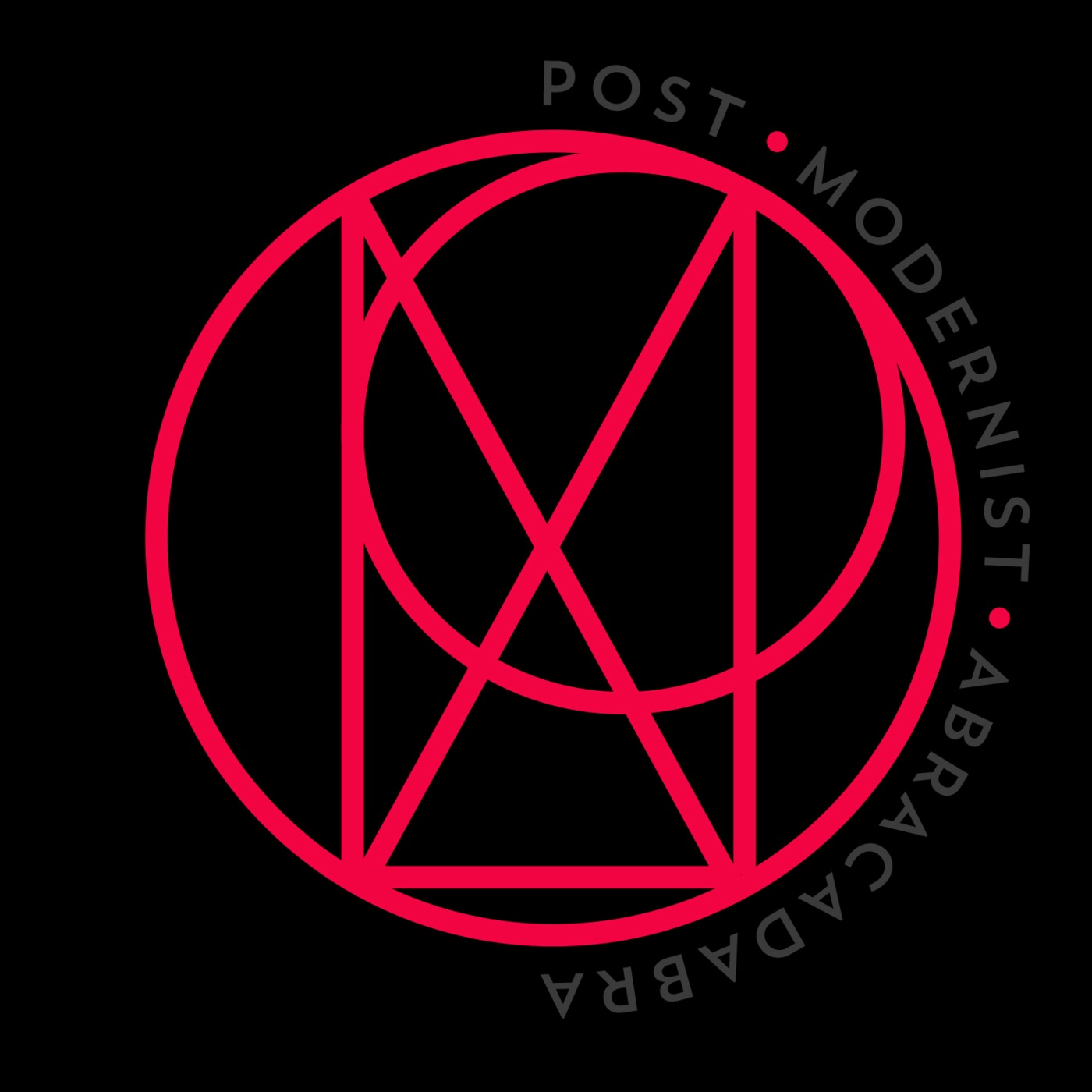 "POST MODERNIST ABRACADBRA" New mix feat Jonwayne, Buddy Peace, Dr. John, Kris Kristofferson, Odd Nosdam, Nick Cave, Gil Scott-Heron & more. Deep in the humid wetlands of Louisiana, through the longleaf pines and onto the projects of New Orleans, the oldest story of all plays out. The story of light versus dark. Aeriform knocking out yet another dope mix - get immersed. I Heard The Voice Of Jesus Say - The United Southern Prayer Band Going No Place (feat. Elucid) - Milo I Walk On Guilded Splinters - Dr. John Casey's Last Ride - Kris Kristofferson Austin Funeral Stress Tapes - Buddy Peace Song Of Harmony - Jon Rae Fletcher & The River Jump Shot (Acapella) - Jonwayne Hold On To Yourself - Nick Cave & The Bad Seeds Bonus Beats - Odd Nosdam A Charge To Keep I Have - The Poole Brothers Datsun Gauze - Buddy Peace No Beginner - Serengeti Sign Of The Judgement - Cassandra Wilson St. Louis Elegy - Mark Lanegan Hawkstring Corpse (Gooder Grief) - Buddy Peace Good News - The Staple Singers What You Do To Me - Blakroc The Perfect Dancer- Gallon Drunk Your Soul & Mine - Gil Scott-Heron Burner Kit - Buddy Peace Hunted By Death - Buddy Peace Cold Train Heater - Buddy Peace Product Of My Company - Mixed Blood Majority Kill Tone Two - Odd Nosdam Try Love Will Find You In The End - Adrian Crowley & James Yorkston
mixed by AERIFORM
Jul 12, 2016
3467
Description: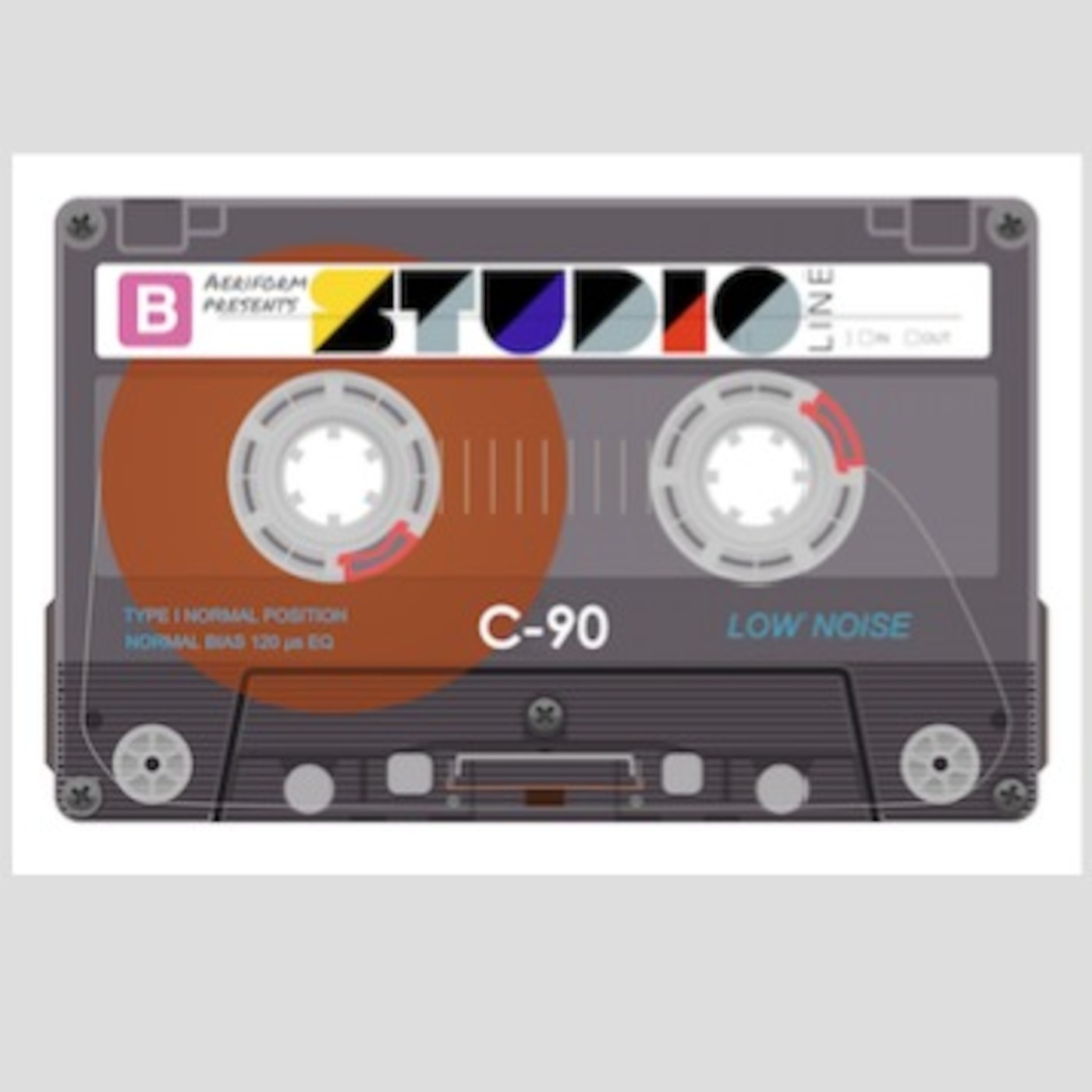 "STUDIO LINE" filling more floor than the movie/TV sample scattered ROTOR, the new wildaboutnothin' podcast from AERIFORM is the perfect part2! Get yer 80s lugs round this > old school hip hop beats thrown under Frankie Goes To Hollywood, Erasure, New Order, Whitney Houston & Cameo. In support of Cleethorpes Ride Out 2016 // The RAD Army // C.B Tuesday
mixed by AERIFORM
Jun 25, 2016
2893
Description:
"R O T O R" Stoke up the flux capacitor, jump in this Audio Delorean, step on the peddle and hit 88mph to whisk yourself back
mixed by AERIFORM
Apr 30, 2016
3922
Description: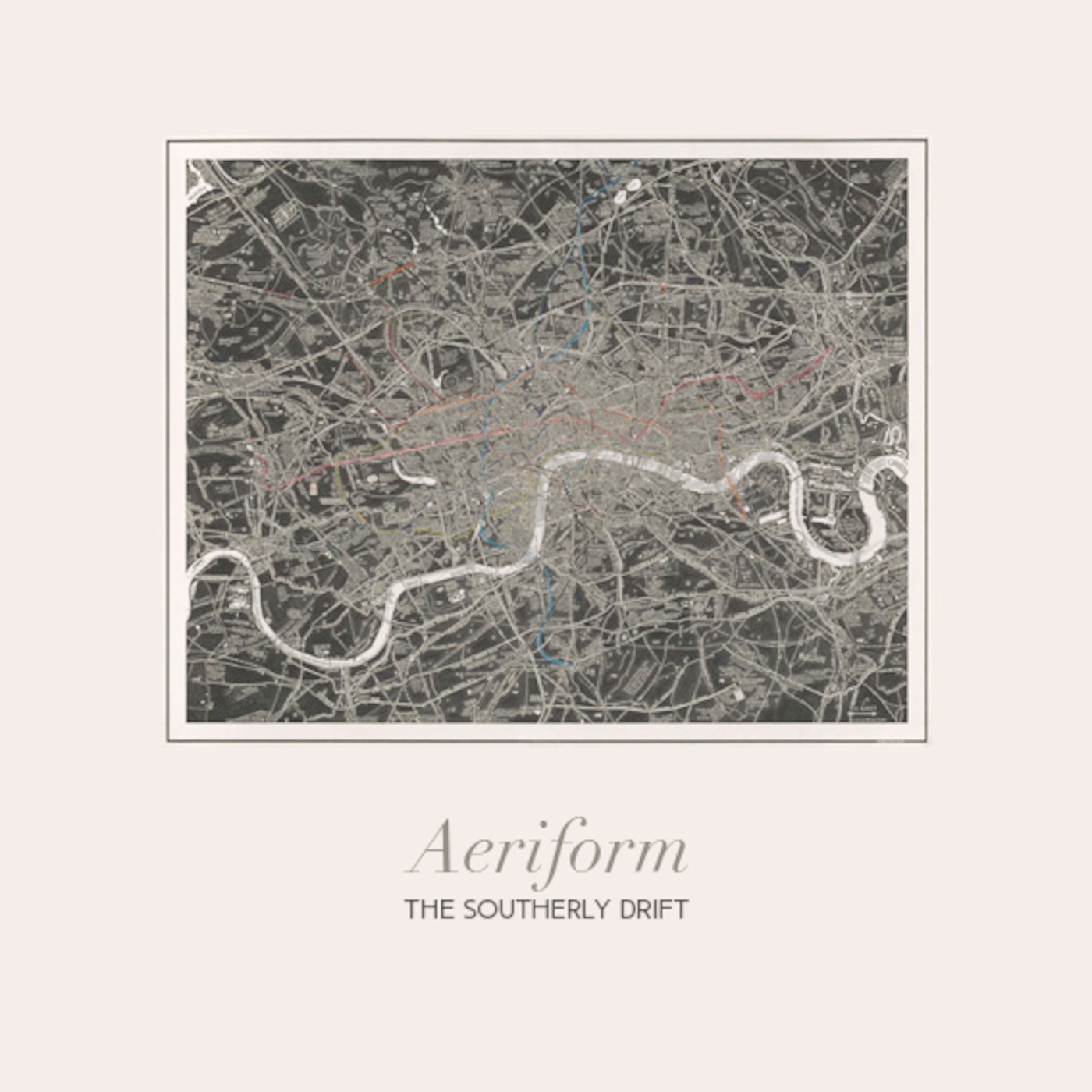 "THE SOUTHERLY DRIFT" Brand new podcast from Aeriform, exclusive to wildaboutnothin'. Late night, electronic beats kinda vibe. Call it what you will. The Southerly Drift across London via the underground. Takes me back to those half-cut treks/commutes on the tubes, headphones on to block out the hum of the city. Download, share and enjoy! We have more coming this year, on the wildaboutnothin' podcast. Mixcloud account updated for archived mixes if you are interested. 1. Max Cooper - Awakenings 2. Astrobotnia - Lightworks 3. Luke Abbott - Modern Driveway 4. Kiasmos - Held 5. Gidge - Growth 6. Pantha Du Prince - Well Am Draht 7. Console - Trainset 8. Boards of Canada - New Seeds 9. Kiasmos - Thrown 10. Dntel - Ashby 11. Gidge - Norrland 12. Unkle - Out Of The Light 13. Jon Hopkins - Open Eye Signal (Asleep Version)
mixed by AERIFORM
Dec 14, 2014
1855
Description: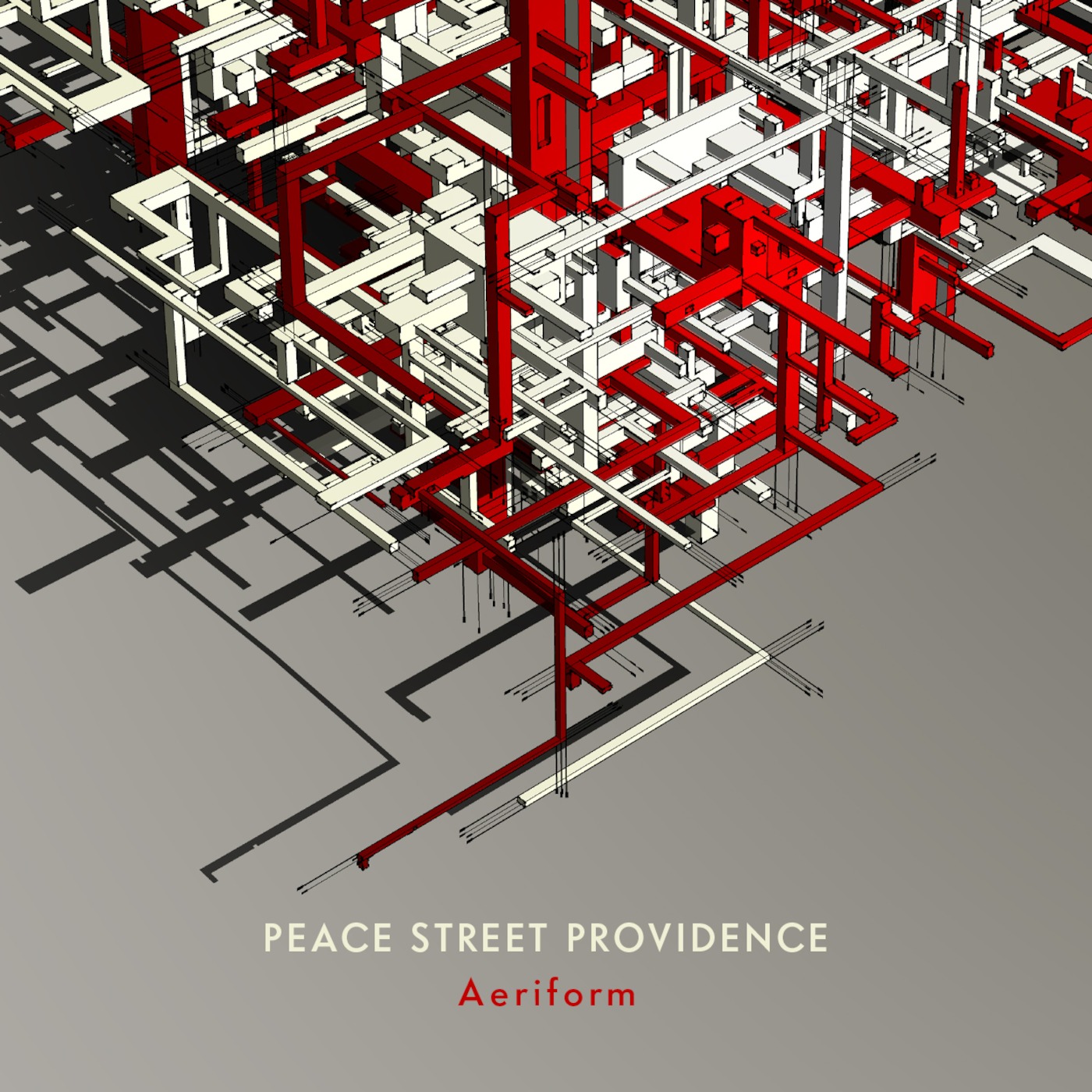 "PEACE STREET PROVIDENCE" featuring Autechre, Portishead, Public Enemy, Jurassic 5, DJ Shadow, Gang Starr, Arcade Fire, People Under The Stairs, Doom, The Beatles, Unkle, Radiohead & shitload more. New mix from wildaboutnothin' co-whore, Aeriform. Very different to his usual mixes for the podcast but, knowing the man as i do, very usual for his taste. Enjoy this exclusive 30 minute mix featuring something in the region of 60+ tunes. No track-list! Make your own. PEACE!
mixed by TOTULS
Aug 29, 2014
2054
Description: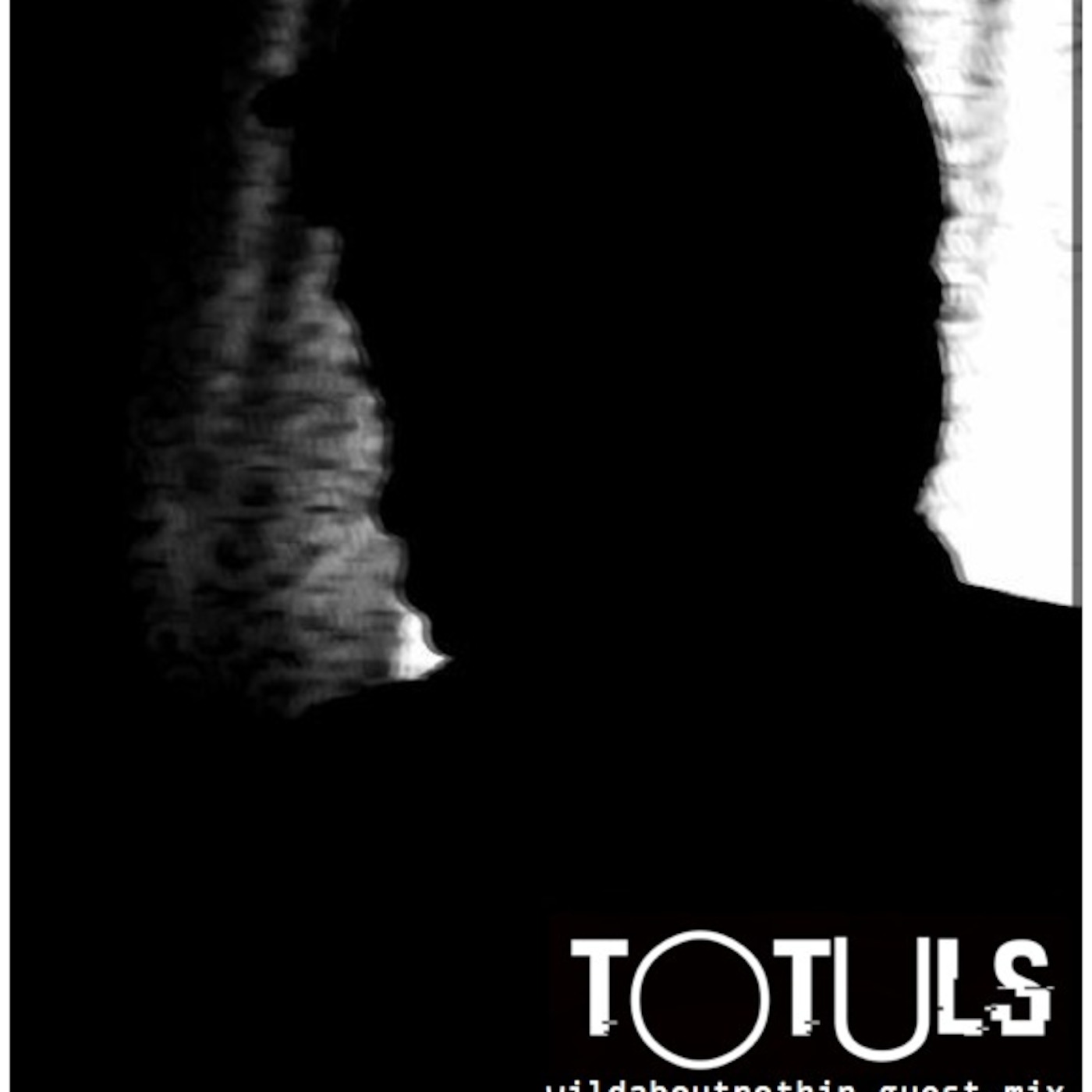 There's little to know about this dude. BUT, for the time been he's just letting the music do the talking as he begins his journey. Really digging his selection for this podcast, hope you enjoy too! tracklist: Teebs - Archipalego Teebs - Impulse 7 Remix Flying Lotus - unreleased Flying Lotus - unreleased Gonjasufi - Change (Shlohmo Remix) Samiyam - Oil Slick Eprom - Beasts of Babylon Gaslamp Killer ft Gonjasufi - When I'm In Awe Portishead - Elysium Bjork - All Is Love Gonjasufi - Kobwez Gaslamp Killer - In The Dark connect with Totuls https://soundcloud.com/totuls https://twitter.com/totulsammon https://totuls.bandcamp.com/ totulsammon@gmail.com
mixed by JON COX (wildaboutnothin)
Dec 14, 2013
1971
Description: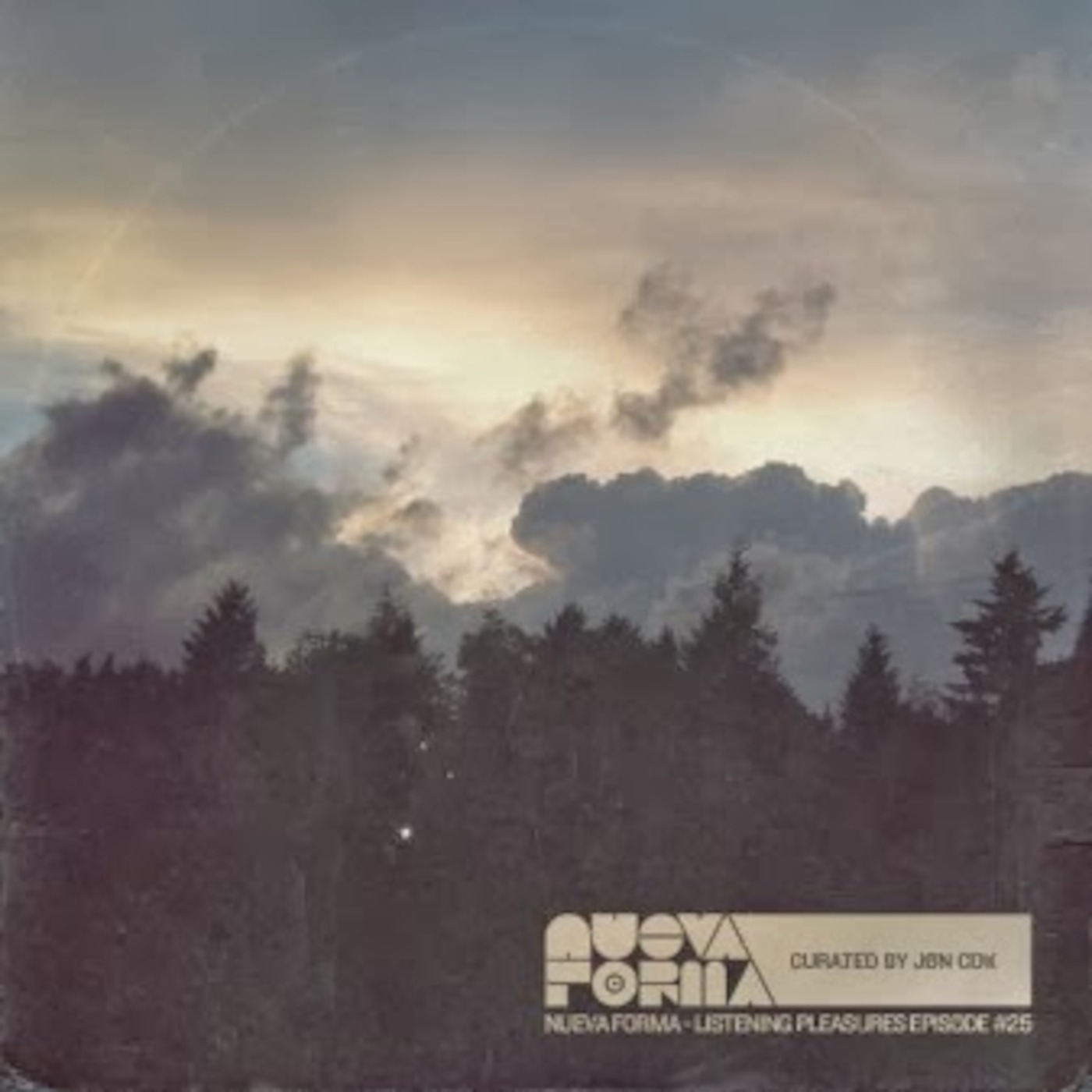 "LISTENING PLEASURES" Nueva Forma™ records asked me to do them a guest mix for their website. So i did. Tracklist: NUEVA FORMA intro BRASSTRONAUT bounce DANIEL HALF childhood, born to be a servant TIM CRABTREE renamed RICHIE HAVENS for heavens sake CLIFF MARTINEZ i drive THE BOOKS all you need is a wall TIM CRABTREE wish you were RHIAN SHEEHAN sileo WILLITS + SAKAMOTO RHIAN SHEEHAN the upper sky IG88 ft JENNI POTTS a subtle separation (accapella) DEBS McCOY rose madder UNDERWORLD capa meets the sun (to heal) BALMORHEA coahuila (the fun years remix) KORALLREVEN sa sa samoa BALMORHEA bowsprit VALERIE JUNE shotgun (accapella) RADIOHEAD reckoner (version) OöPHOI beyond these skies NUEVA FORMA: http://nuevaforma.com/
mixed by GLXCXXRS
Jun 1, 2013
1529
Description: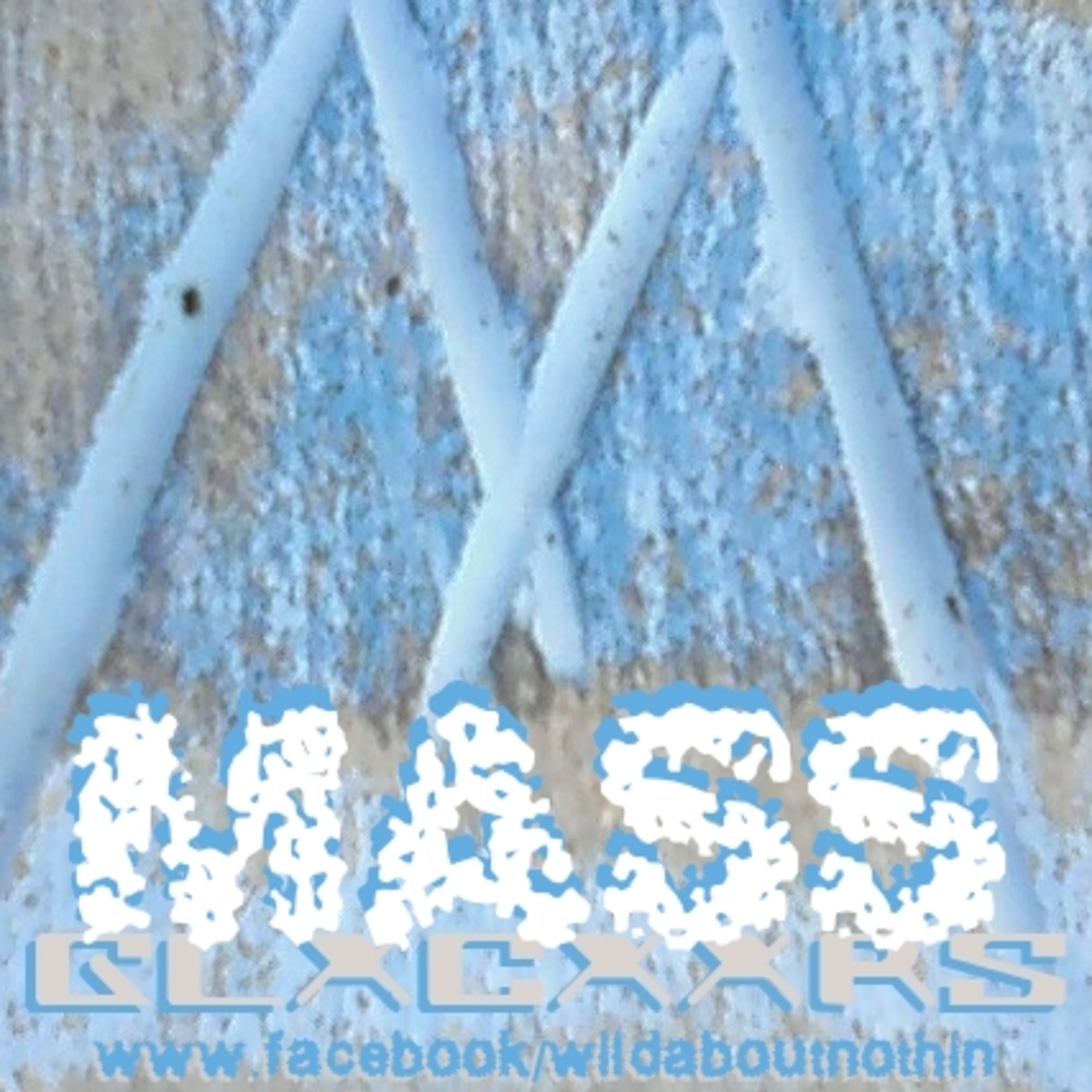 "MASS" Glxcxxrs has put together this 25 minute mix exclusively for Wildaboutnothin. All the music featured in the mix is from Glxcxxrs past, present and future. Experimental soundpainting. minimalist. electronic. So watch ya bass bins, i'm telling ya! Dedicated to all current glacial activity on planet earth. LARGEups Mr Ford!!!! Tracklist: 1. UNRELEASED' (Melt) 2. MORAINE (Moraine) 3. A PRAYER FOR PEACE 3 (Pure) 4. UNRELEASED (Melt) 5. STRIATION (Atrophy) 6. UNRELEASED (Melt) 7. FORM A:1 (Risk) 8. FORM A:5 (Risk) 9. ESKER (Poles) http://glxcxxrs.tumblr.com/
mixed by JON COX (wildaboutnothin)
Feb 6, 2013
3472
Description: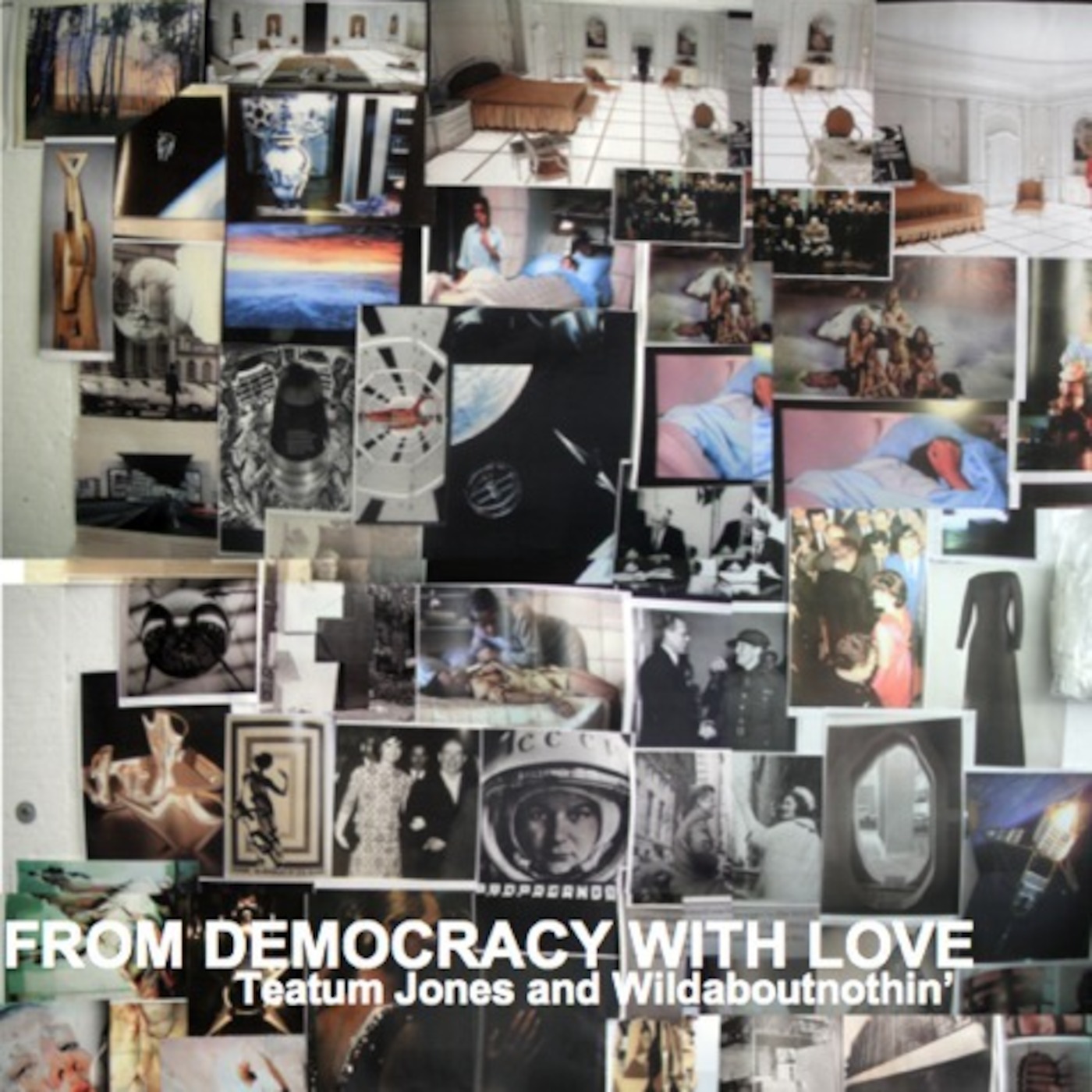 "FROM DEMOCRACY WITH LOVE" This is a mix i put together for London clothes label Teatum Jones. It was for their London Fashion Show presentation in Sept 2012 at the world famous Dorchester Hotel. The collection walks through the political and cultural landscape of the cold war years and observes the exchangeable concept of being at once a villain and a hero. Tracklist: 1. RONALD REAGAN a time for choosing 2. PROPELLOR to run as sparks through stubble 3. KID KOALA speed of light (page 102) 4. :ZOVIET*FRANCE: the death of trees 5. ALT J bloodfood 6. THE CITY OF PRAGUE PHILHARMONIC out of africa 7. GIORGIO MORODER utopia (space runner) 8. TODD TERJE utopia 9. ÓLAFUR ARNALDS the land of nod 10. RIZ ORTOLANI oh my love 11. JOHN BARRY walkabout 12. SPARKS tryouts for the human race 13. NINA SIMONE just say i love him 14. CLIFF MARTINEZ is that what everybody wants? 15. JOHANN JOHANNSSON cause of labour is the hope of the world 16. ABIGAIL WASHBURN morning bright stars 17. ELTON JOHN v PNAU telegraph to the afterlife 18. GIORGIO MORODER from here to eternity 19. PENINSOLAR the search for eric haas 20. ALEXANDRE DESPLAT extremely loud and incredibly close 21. JOHN BARRY the man of my dreams 22. MARIELLE v JAKOBSONS crystal orchard 23. EURYTHMICS here comes the rain again (jc edit) 24. ÓLAFUR ARNALDS a family stroll 25. ÓLAFUR ARNALDS & NILS FRAHM a1 26. JOHANN SEBASTIAN BACH adagio in g minor 27. お幸せに 私は森で道に迷った。 28. GURUN GURUN ano uta (part timer remix)
mixed by AERIFORM
May 11, 2012
3120
Description: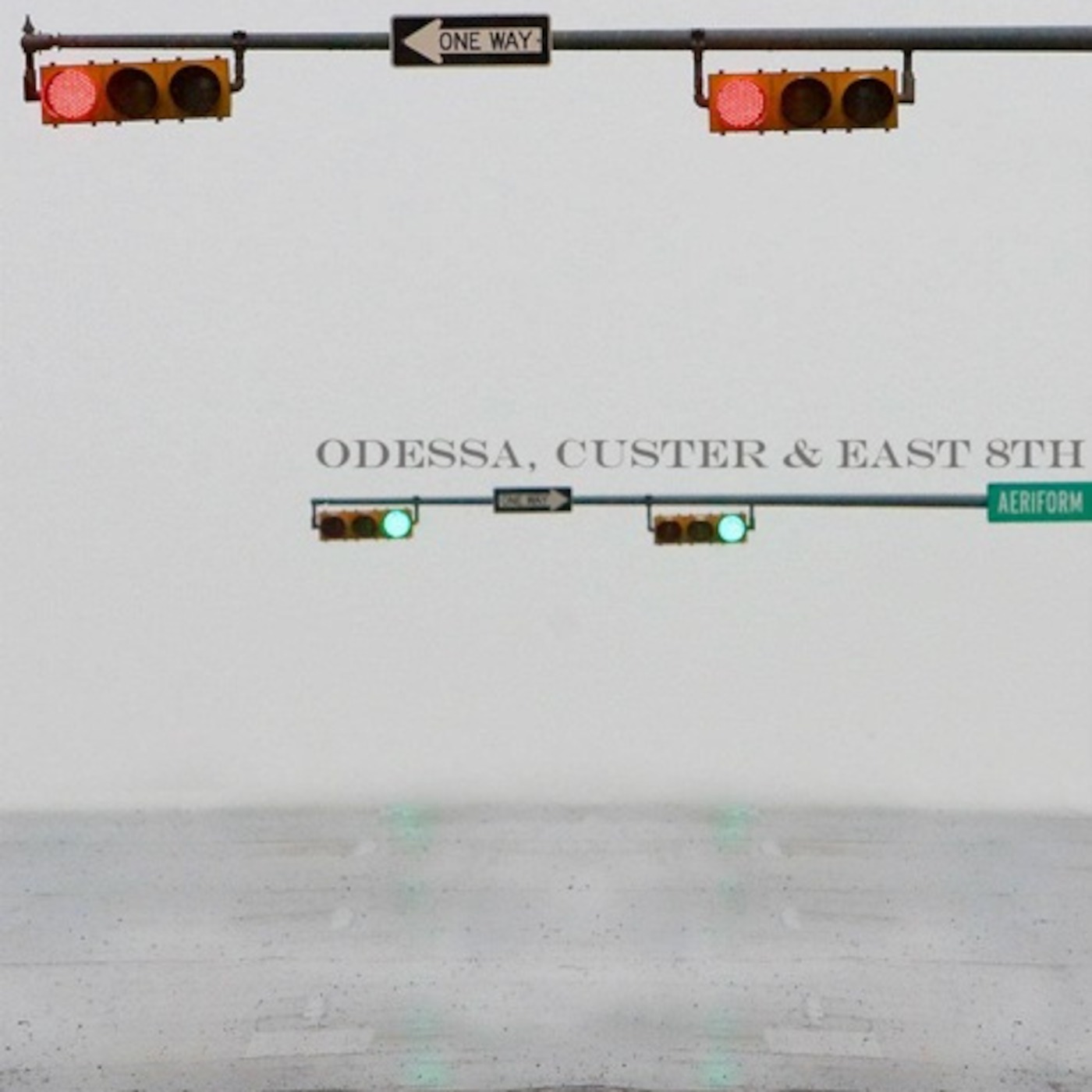 ODESSA, CUSTER & EAST 8TH mixed by AERIFORM Picture this...a rain sodden but warm, grey day in modern Texas. Thunder rumbles in the distance, trains passing on a nearby track. A person stands on a lonely street corner, piss wet through, just stood, drifting in and out of some kind of consciousness......If like me, you have poignant memories listening to KLF back in the day, you will know instantly, this podcast is Aeriforms love letter to Madrugada Eterna. 'Odessa, Custer & East 8th' slowly unfolds straight back to those days, when raving was always a journey and when everybody got, a little lost sometimes! Fifty-two minutes of pure ambience lies ahead of you. Hit the download and keep it. 1. EL HEATH martenot marat 2. MAX RITCHER h thinks a journey 3. HECQ giants 4. BONNIE 'PRINCE' BILLY careless love 5. GODSPEED YOU BLACK EMPEROR dead flag blues 6. CASTANETS sounded like a train, wasn't a train 7. FOG not every goddam little thing you do needs a title 8. PHOSPHORESCENT be dark night 9. BELL ORCHESTRE recording a tunnel 10. SET FIRE TO FLAMES i will be true 11. MAX RITCHER infra 7 12. A SILVER MT. ZION this gentle hearts like shot bird's fallen 13. JON HOPKINS campfire 14. ANTONY PARTOS joshua cody 15. JON HOPKINS candles 16. SET FIRE TO FLAMES fading lights are fading 17. A SILVER MT. ZION goodbye desolate rail-yard AERIFORM visuals: http://www.aeriform.co.uk/
mixed by JON COX (wildaboutnothin)
Mar 13, 2012
2789
Description: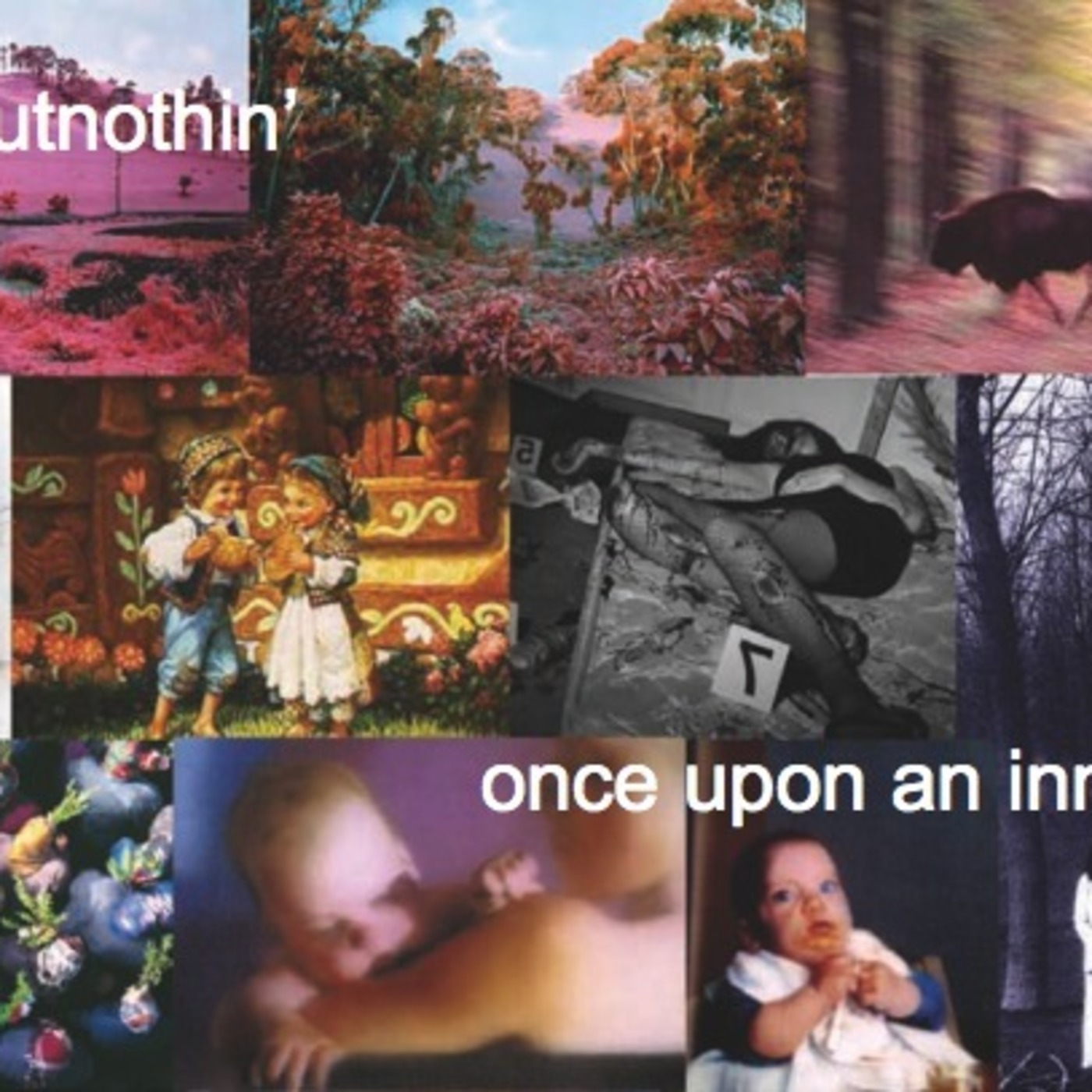 "ONCE UPON AN INNOCENCE" Exploring the sensationalistic and menacing side of the Grimm's Fairy Tales and Hollywood crime scene photography circa 1940's. Both subjects once divorced of their folkloric enchantment and stylised imagery reveal wickedness, cruelty and abandonment in unconceivable measures. 1. JON HOPKINS prologue 2. CHRIS CLARK empty the bones of you/umbilical hut 3. THE SCHUTZ ACADEMY musikalische exequien 4. KLIMEK tears of happiness 5. ALEXANDRE DESPLAT remember everything 6. A IS FOR ACID interlude 7. AGNES OBEL just so 8. ALEXANDRE DESPLAT clouds 9. KATE BUSH among angels 10. AGNES OBEL katie cruel (live) 11. JACASZEK dare-gale 12. BALMORHEA coahuila (fun years mix) 13. PINK MARTINI lullaby 14. BRAIDS native speaker 15. LANGUIS particles 16. DAVID J & EGO PLUM black dahlia theme 17. SON LUX flickers 18. BJORK all is full of love 19. AYGEETEE missed my wi-fi flight 20. BALMORHEA night in the draw (jacaszek mix) 21. ALEXANDRE DESPLAT good and evil 22. MIRAH special death 23. PATIENCE AND PRUDENCE dreamers bay 24. KLIMEK a lament 25. RACHEL PORTMAN hailsham school song 26. CHRISTOPHER O'RILEY talk show host
mixed by JON COX (wildaboutnothin)
Sep 18, 2011
3470
Description: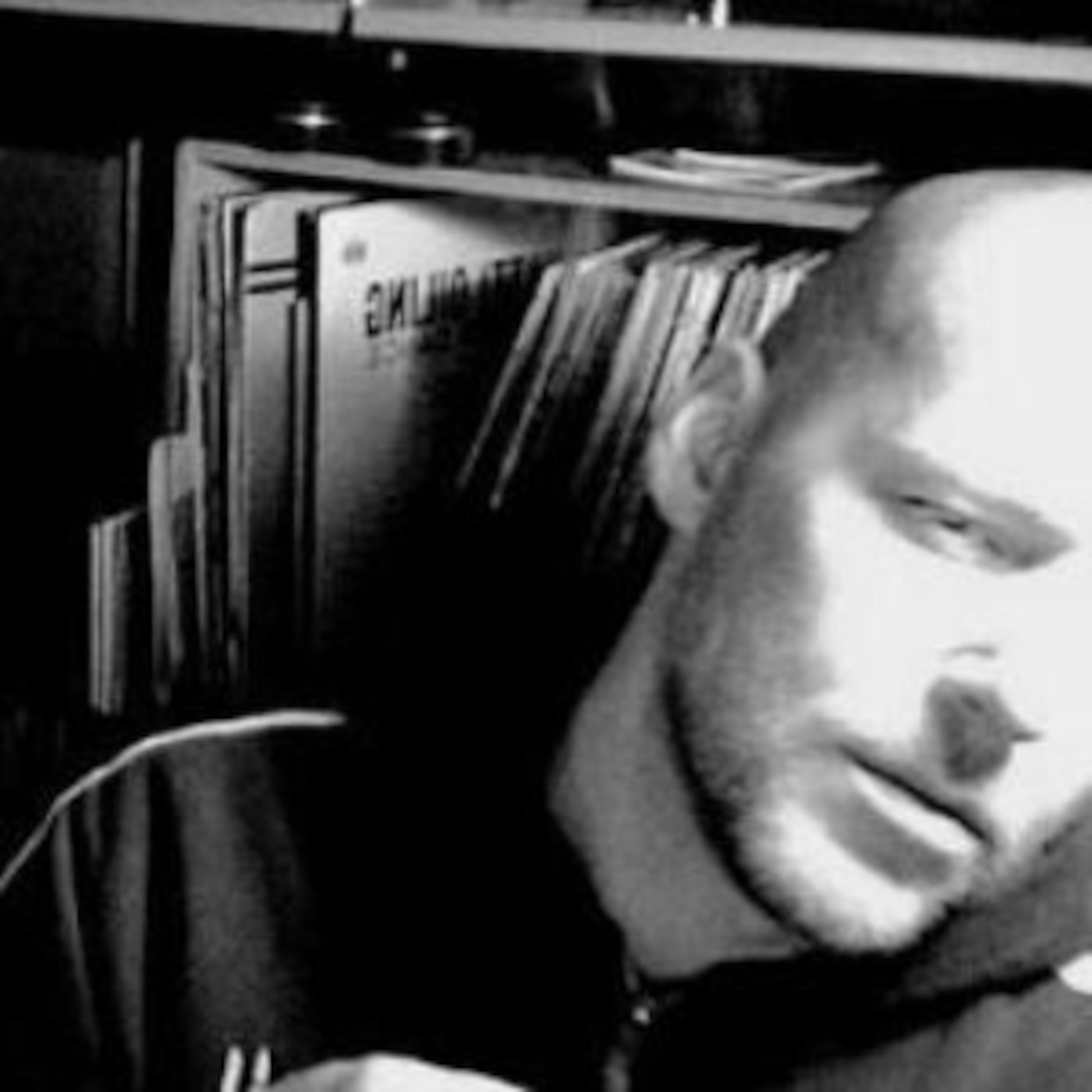 "SOMETIMES IT SNOWS IN APRIL" Tracklist: 01. HELIOS - Every Hair On Your Head 02. MAGNUS INTERNATIONAL - Mandass Morran Blues 03. THE ORIOLES - It's Too Soon To Know 04. RACHEL PORTMAN - To The Cottages 05. MOBY - A Seated Night 06. ALEXANDRE DESPLAT - Childhood - 07. ROLLERS/SPEAKERS - Prince of Moments 08. CONNIE FRANCIS - You Always Hurt The Ones You Love 09. BVDUB - Sanctuary 10. TOM MIDDLETON - Sea of Glass (Jon Hopkins Mix) 11. THE FLAMINGOES - I Only Have Eyes For You - 12. NOUVELLE VAGUE - Fade To Grey 13. PATSY CLINE - Three Cigarettes 14. THOMAS NEWMAN - Route 12 15. THOMASNEWMAN - Simple Clean Lines 16. MOBY - The Violent Bear It Away 17. CONNIE FRANCIS - April Love 18. CONNIE STEVENS - Wild Is The Wind 19. LUDOVICO EINAUDI - Uno 20. WALLS - Cylopean Remains 21. MAX RITCHER & NINA SIMONE - This Bitter Earth 22. CONNIE STEVENS - Sixteen Reasons
mixed by AERIFORM
May 17, 2011
3489
Description: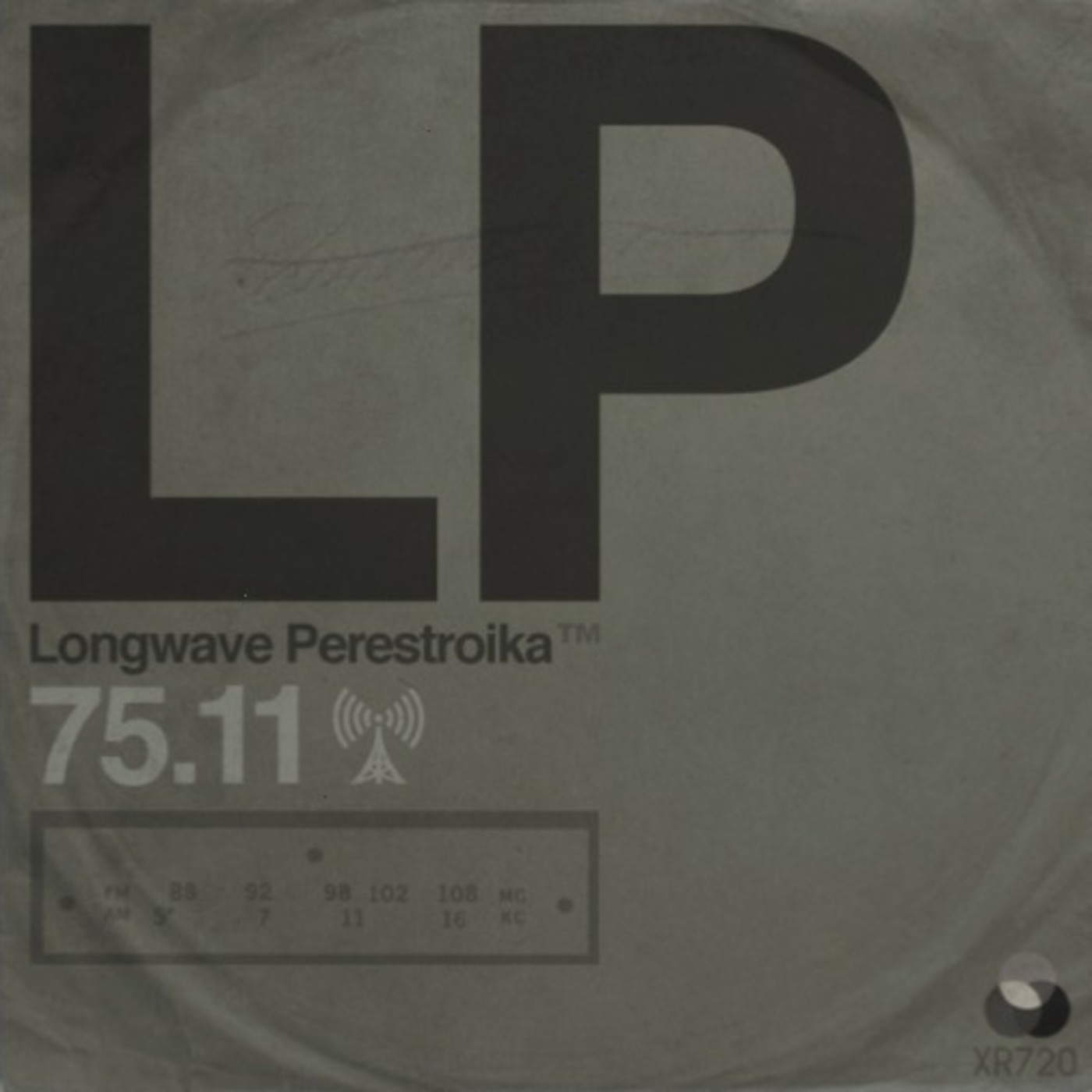 "LONGWAVE PERESTROIKA™" Inspired by a youth spent listening to late night radio in the early 80s, mainly the shows of English dj, John Peel and the excitement of being exposed to new sounds through a crackly radio. The mix partly reflects fears as a kid of the Cold War and constant underlying threat of all out devastation. A sense of fear, the unknown and reoccurring dreams - Aeriform tracklisting: Intro - The B2 Radar Operator Windsor For The Derby - Let Go Demdike Stare - Bardo Thodol Zwischenwelt - Remore Viewer Hecq - Scumdrum Tropic of Cancer - A Colour Hecq - Mourning Gates Zwischenwelt - Clairvoyant Raime - If Anywhere Was Here O.M.D - Maid of Orleans Snowden - No Words No More Seefeel - Crowded Kraftwerk - Uran Hecq - Steeltongued (Worlds Retreat by Team Doyobi) Moderat - Rusty Nails (Shackleton Remix) The Cure - All The Cats Are Grey Mike Sheridan - Stillhed Ike Yard - NCR Staccato Du Mal - Walls Fade Demdike Stare - Nothing But Right Zwischenwelt - Premonition Laurie Anderson - O Superman La Dusseldorf - Rheinita Q.Lazzarus - Goodbye Horses Stacatto Du Mal - Kervokian Stacatto Du Mal - Logans Sleep Nena - 99 Luftballons Outro - Beacons Trapped In Static
mixed by JON COX
Aug 9, 2009
2256
Description: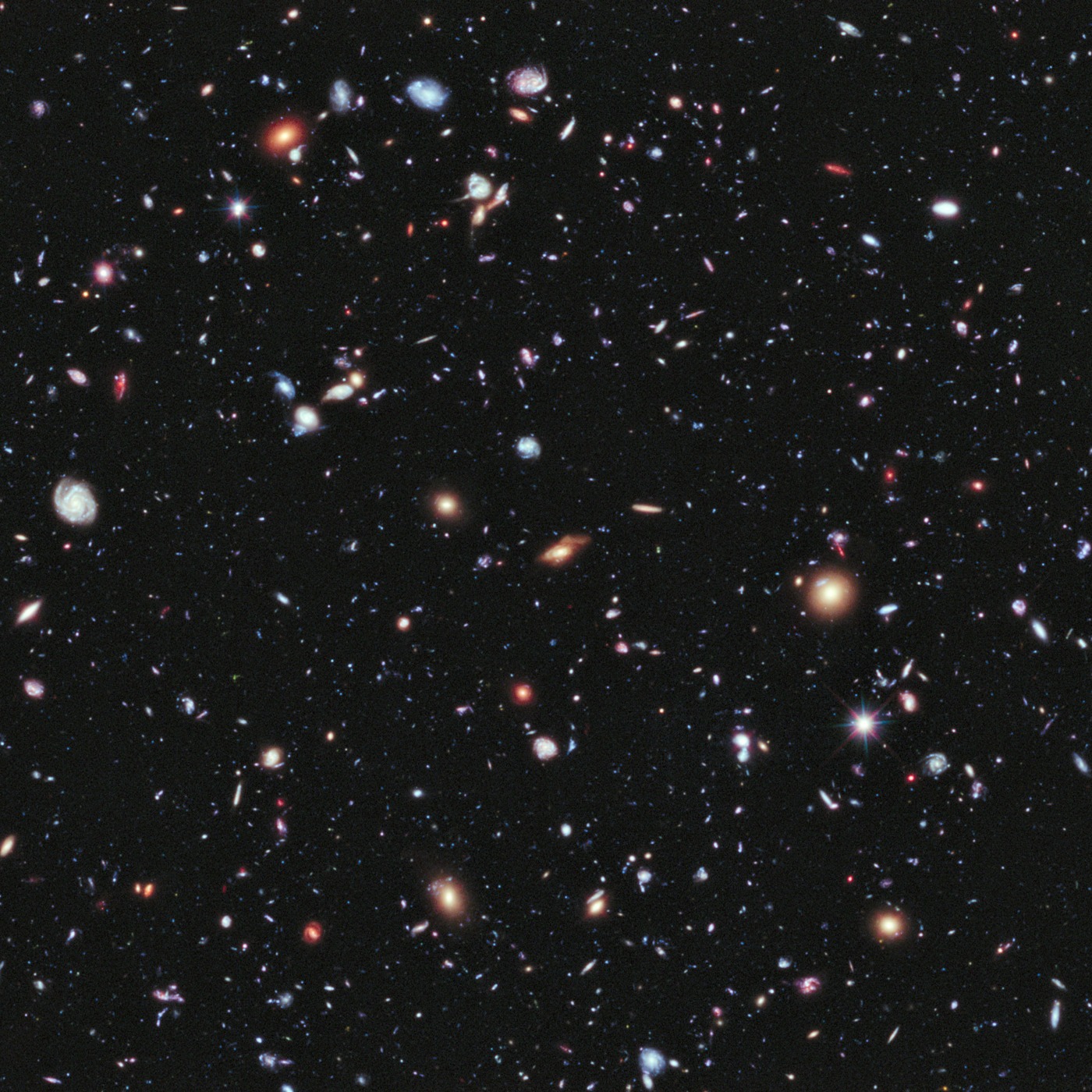 "THE SPACE BETWEEN THINGS" Indie-alt-ambient-electronica, yes it is. 1. IVOR CUTLER - I like Sitting 2. DEER TICK - Art Isn't Real 3. PRINTING HOUSE - The Treachery 4. JULIANNA BARWICK - Bode 5. JOHN MARTYN - Outside In 6. ROLLING STONES - Heaven (KM Edit) 7. EL PERRO DEL MAR - Into The Sunshine 8. BOSQUES DE MI MENTE - Paseo 2 Verano 9. BOSQUES DE MI MENTE - Tormenta Verano 10. YES - Yesterday and Today 11. BALMORHEA - March 4, 1831 12. BIBIO - Thatched 13. ETHAN ROSE - On Wheels Rotating 14. CARLOS NINO - Ants And Elephants 15. BUILD AN ARK - You Yourself Are The Key To The Universe - 16. MODERAT - Berlin 17. MODERAT - Porc 18. ROEBECK - Just Wanna Be Loved