*** ICT U Can!
Effective teaching and learning with ICT in the primary classroom
Description
This podcast outlines my journey in reinventing my primary classroom to be ICT friendly. We look at effective teaching and learning and how this is enhanced by the use of ICT.
Categories
Episodes
Creating a podcast with Kid Pix
Oct 22, 2007
284
Description: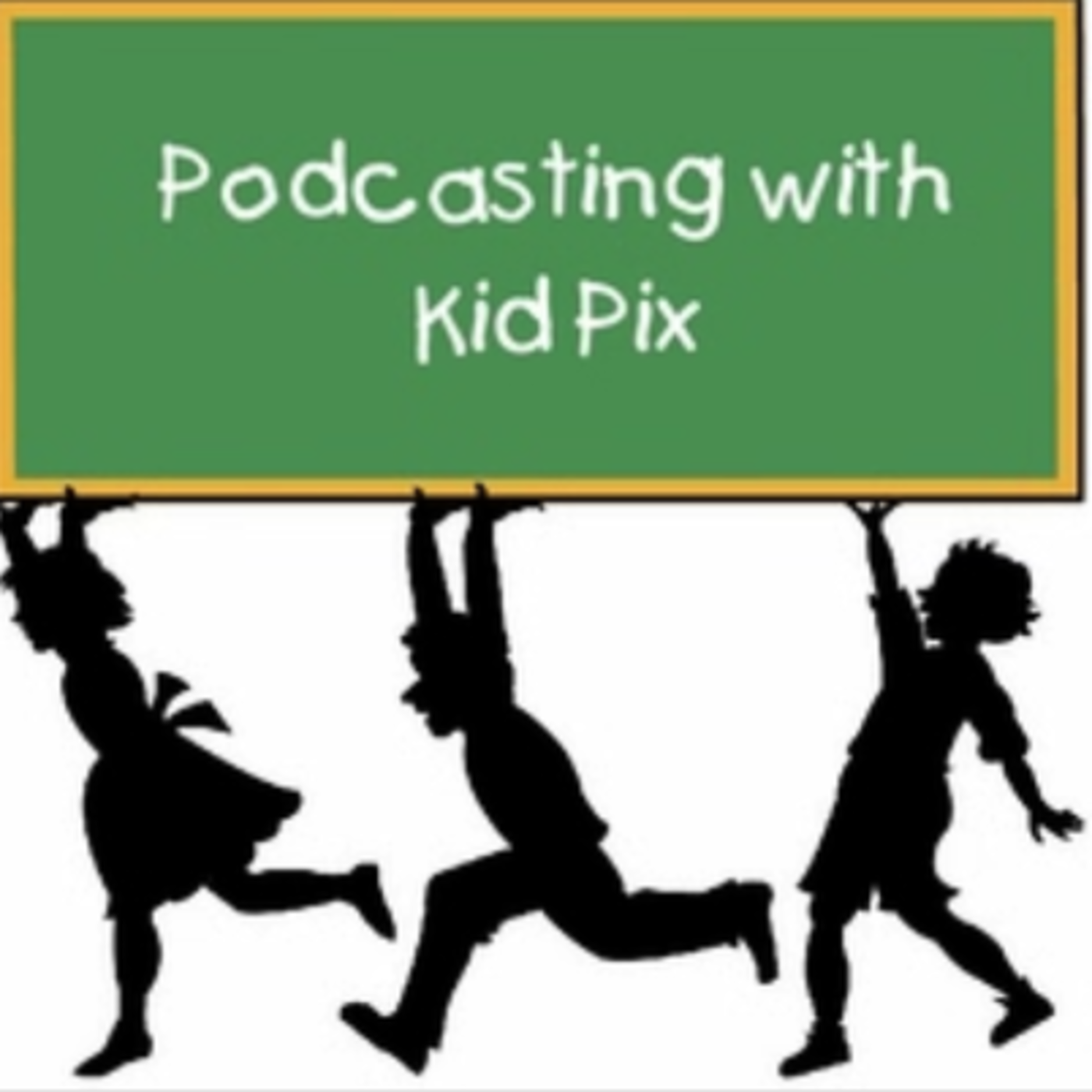 In this podcast I demonstrate how to use Kid Pix to make a podcast. This podcast itself is created within Kid Pix. The version I have used to make this is Kid Pix Deluxe 3x for Mac, but you can do the same using the windows version of Kid Pix. One difference may be when you export your finished podcast, on a PC you may need to export it as a quick time file.
Oral language - Podcasting Literature Review
Oct 9, 2007
2070
Description:
This year I have been researching the question "In what ways does podcasting enhance oral literacies?" I am using this podcast to present the information as I am finding it. This is the second part in this series. This podcast is the literature review I wrote looking for intersections between the literature on oral language and that on podcasting. It is a difficult task recording a literature review and doing the quotes justice. The finished written report will be available from my Efellow blogsite: http://www.efellows.org.nz/?q=blog/27 in January 2008. Please download a copy for the reference list to this literature review.
Introduction to the research
Aug 27, 2007
612
Description: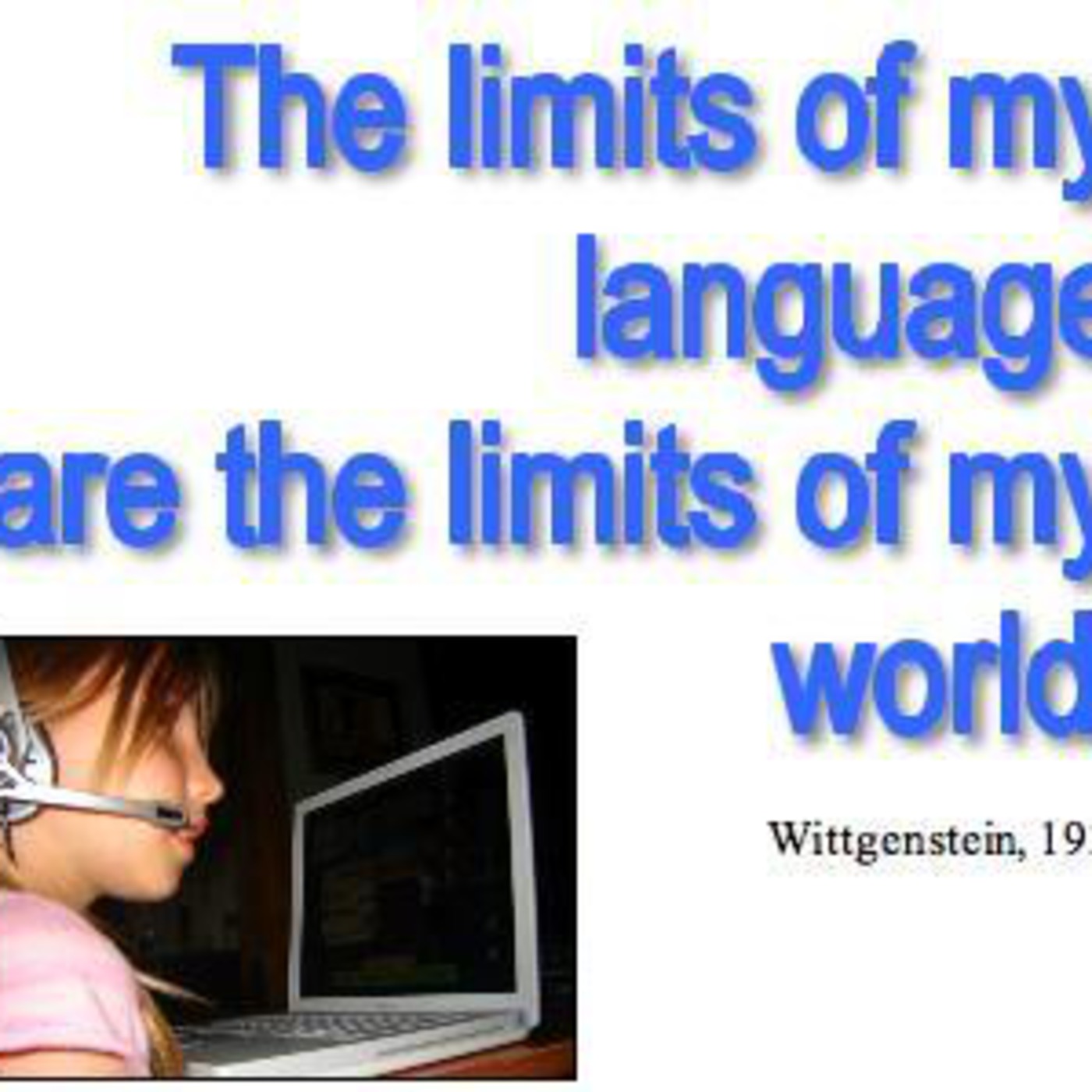 This year I have been fortunate to be released from the classroom to research the benefits of using podcasting to enhance oral literacies in the classroom. I have finally finished gathering all my data and am starting to pull all the pieces together. As a way to disseminate my findings, I am podcasting my finished report on this site. This is the introductory chapter outlining my posit ion and the reason for the project. More of the project will be podcast over the coming months.
What is this thing called podcasting?
Jun 26, 2007
496
Description: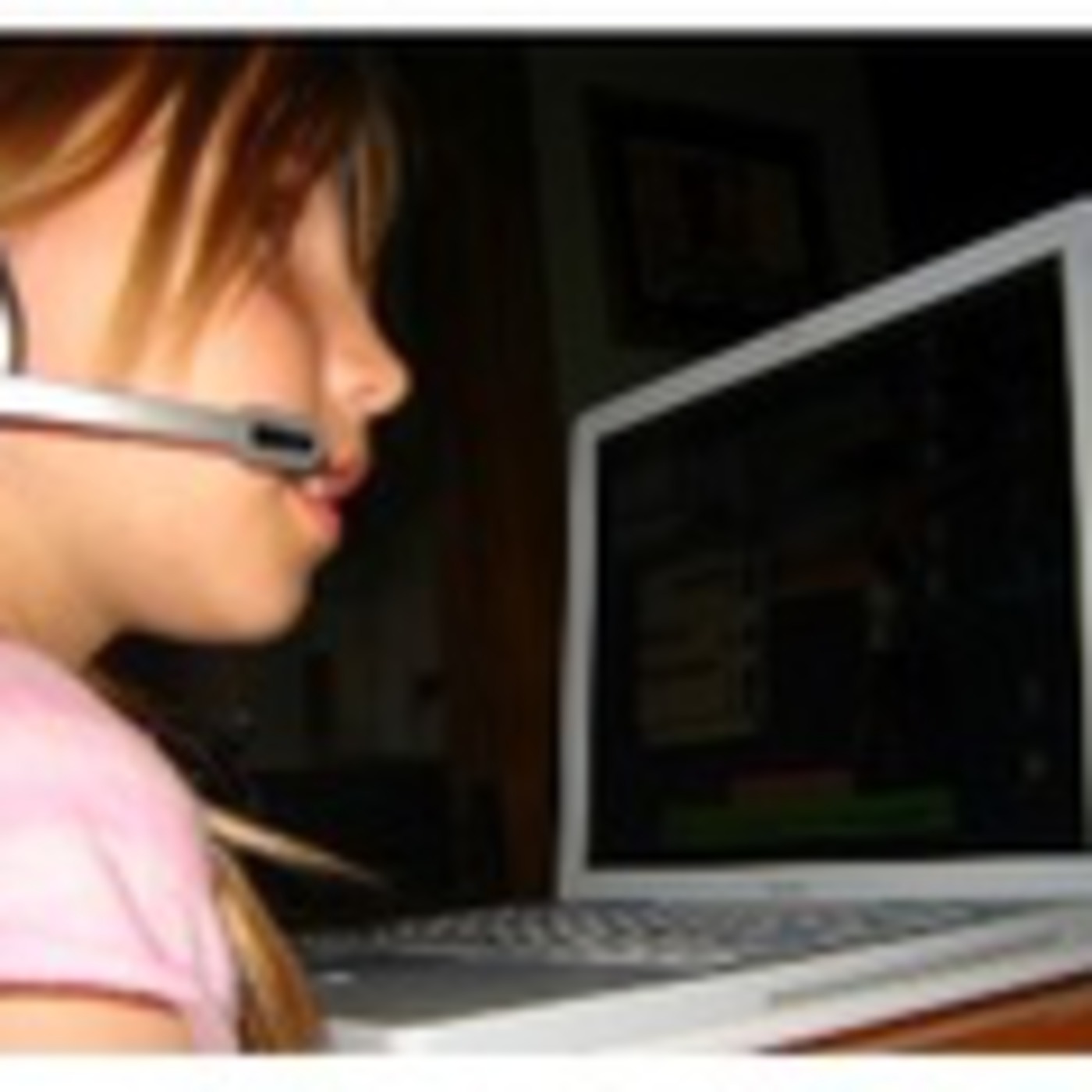 This term I have been working with a group of students to gather data for my research project on podcasting. I have made a mash up of the final podcasts these students made for me and posted it here for you. The assignment I gave the students was 'tell the world what this podcasting thing is, and why you like doing it'. Please head over to their podcast page and leave them a comment on how well they have done at http://www.room5.podomatic.com. I have finished gathering data for my project now and the next term will be spent interpretting my findings. I will post further podcasts as I do.
Scripted versus Live
May 31, 2007
490
Description: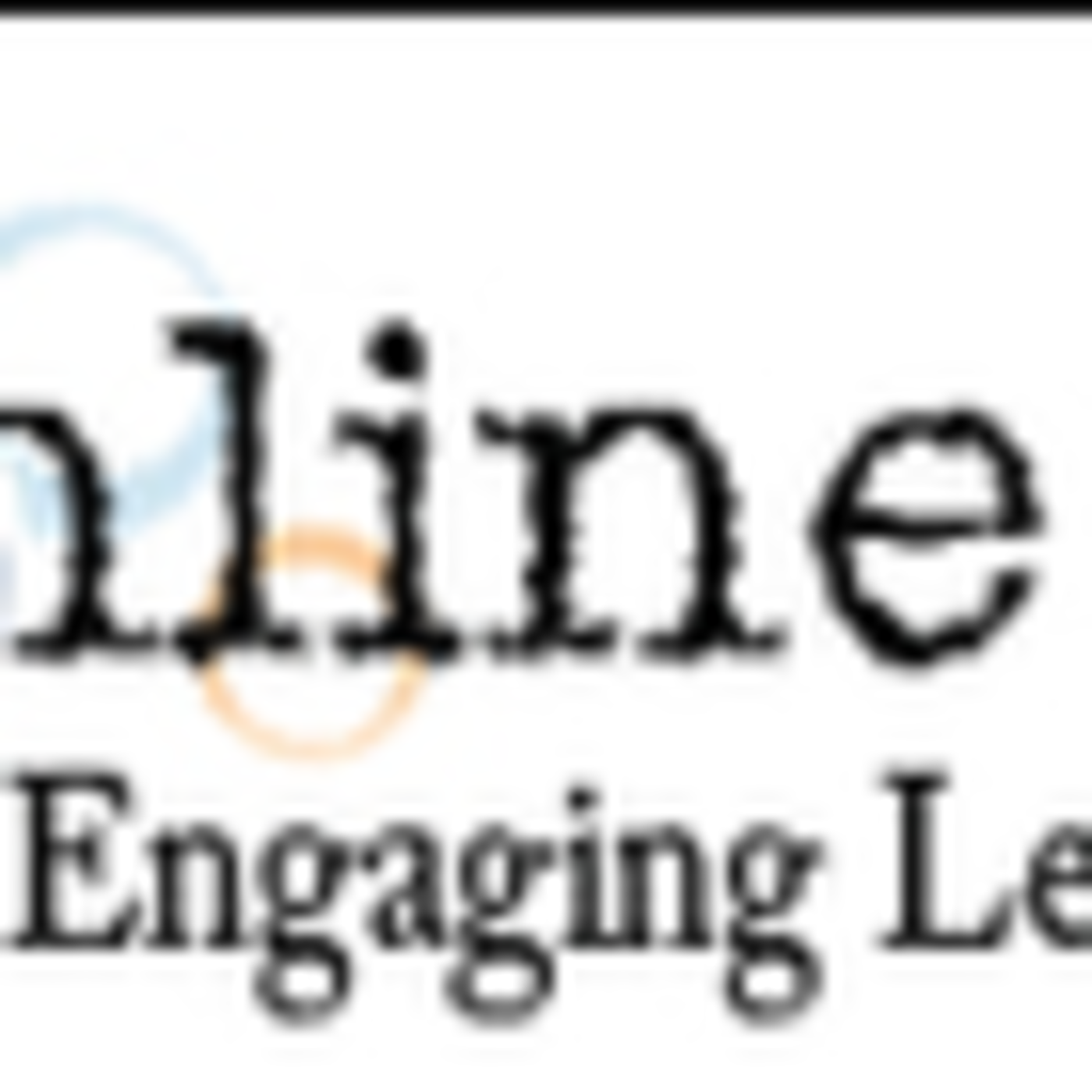 In the forums at the Time 4 Online NZ Conference ( http://time4online.org.nz ) Sarah asked me a question about my podcasting presentation. I thought it would be kinda cool to post both Sarah's question and my answer here as a podcast. Sarah's question was along the lines of do I think there is more learning involved in a scripted podcast than an 'off the cuff' podcast, but have a listen to Sarah ask the question herself... What do you think? Do you agree with my answer?
Adventures in Podcasting Part One
May 25, 2007
801
Description: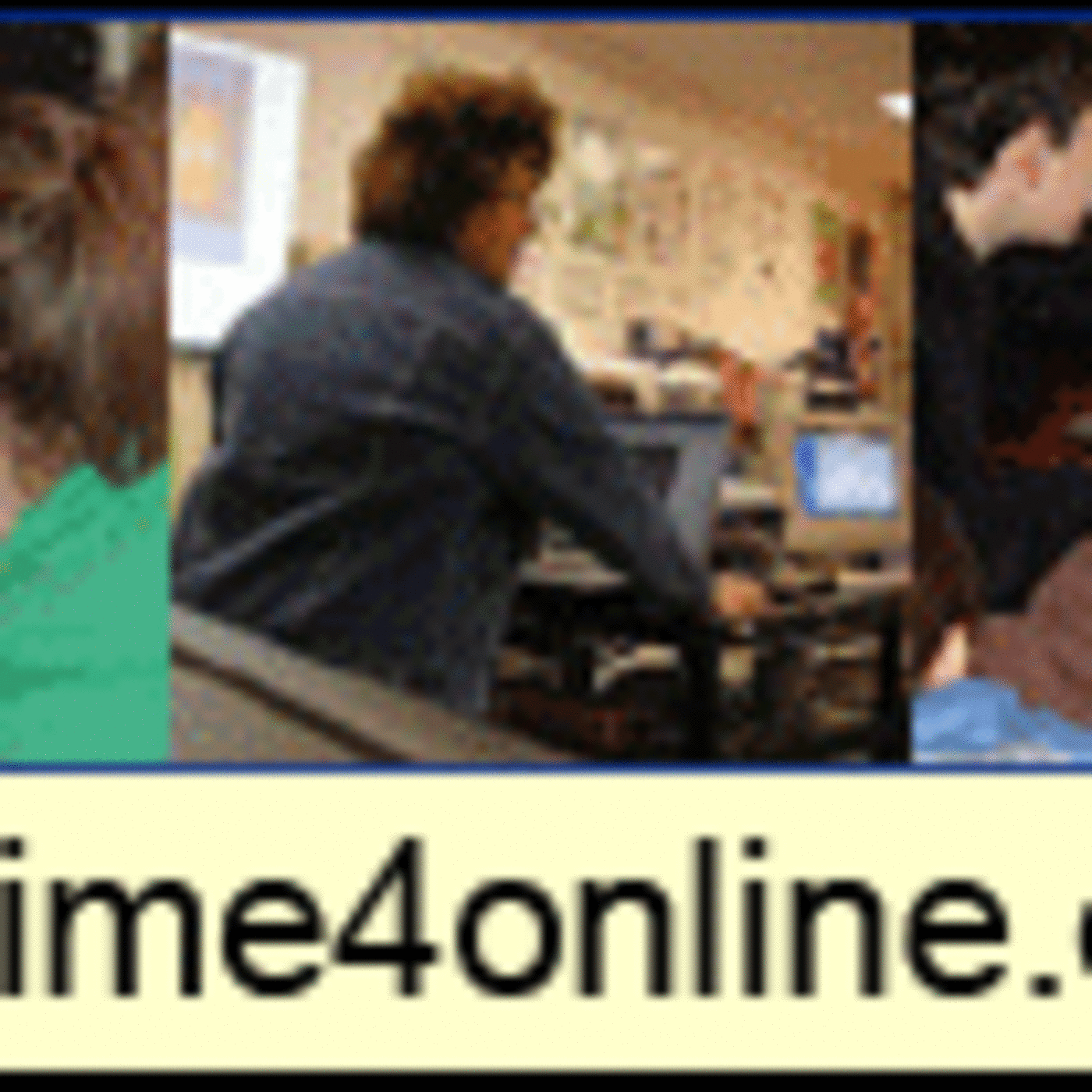 This is cross posted from my ICT U Can blog. The Time4 Online NZ virtual conference runs from 28th May to the 8th June, 2007. I will be presenting on Podcasting in the Online Publishing With Audio and Visual Tools section of the programme. This is part one of my presentation looking at the importance of Oral Language instruction in the classroom and some of the research around this. The presentation also gives a general outline of what podcasting is. Links referred to in this podcast are: http://www.tki.org.nz/r/assessment/exemplars/eng/matrices/matrx_pi_about_oral_e.php http://www.askaninja.com/news/2006/03/07/special-delivery-1-what-is-podcasting www.ican.org.uk/upload/Chatter%20Matter%20Update/MCM%20Report%20FINAL.pdf
Introducing Rip Girl
May 2, 2007
117
Description:
This podcast is to introduce a new podcaster :). My daughter has decided it was time her voice was heard in a larger audience than just our household. So I am promoting her first podcast. She is anxiously awaiting comments, so please visit http://www.ripgirl.podomatic.com and send her a message, you will make her day. Thanks
My Favourite Professional Development Podcasts
Apr 28, 2007
628
Description: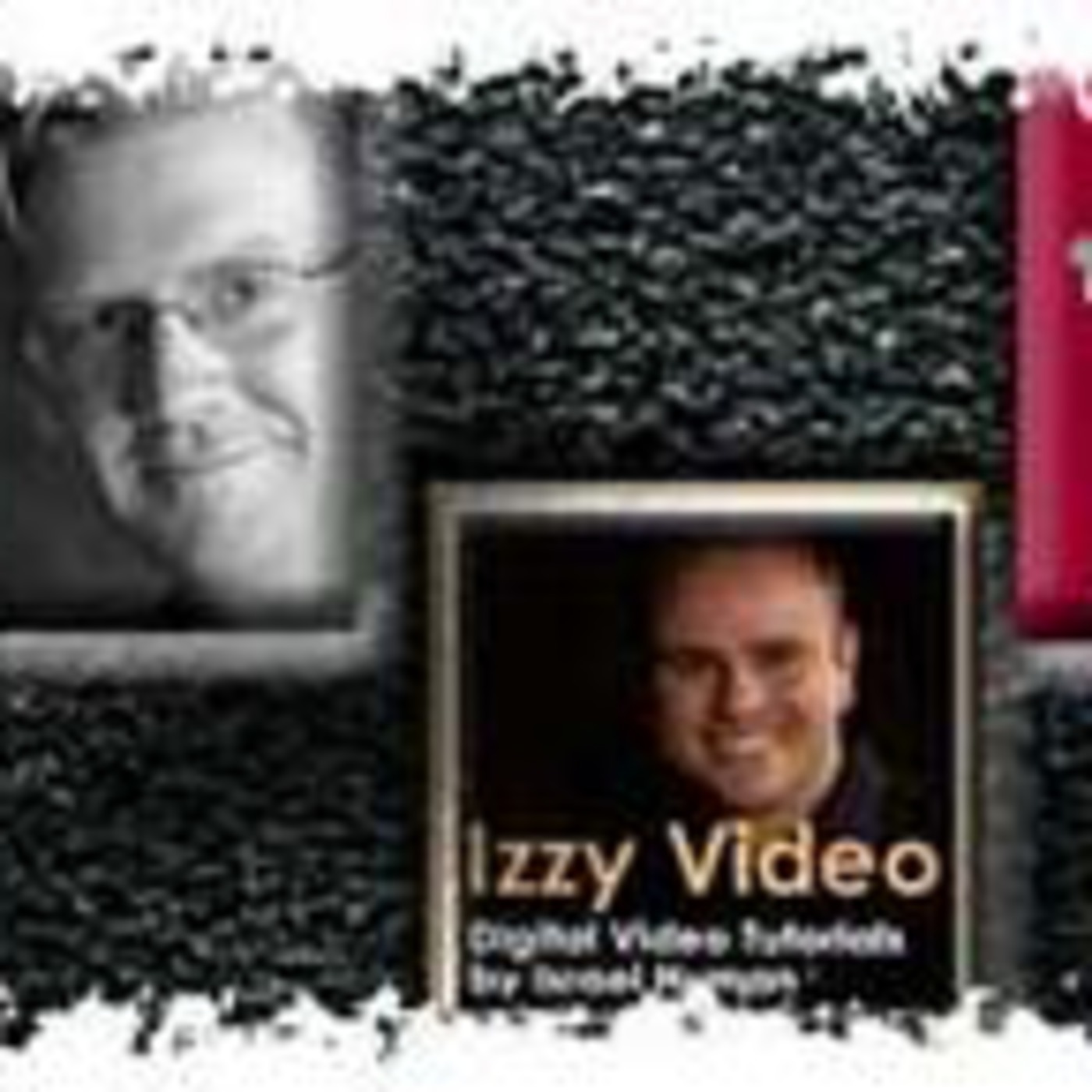 This episode is a review of some of my favourite professional development podcasts that I am listening to at the moment. This review includes: * TILT TV - http://tilttv.blogspot.com * Izzy Video - http://izzyvideo.com * Moving at the speed of creativity - http://speedofcreativity.org * Connect Learning - http://davidwarlick.com/connectlearning/ * Bit by Bit - http://bobsprankle.com/bitbybit * Teach 42.com - http://teach42.com * Podcast for Teachers - http://www.podcastforteachers.org All of these podcasts originate in the US or Canada and I am asking that if you know any good podcasts that come out of Australia, NZ, UK or other parts of the world, please leave me a comment. There are too many podcasts out there to listen to them all, but if we share the gems we find, it will make the process much easier. Let's share our knowledge and save our time!
Podcasting in Primary Classrooms - Straight from the trenches
Apr 16, 2007
786
Description:
In my position as an ICT Facilitator and even more so now that I am spending a year researching podcasts in the classroom, I get to listen to a good many different classroom podcasts. I thought that it would be a good idea to present some of these podcasts in a review to help teachers who are wanting to have a go at podcasting have a starting point. The podcasts that I review in this episode are all primary (elementary) schools: KPE: http://tinyurl.com/2goqhn Small Voices: http://kinderteacher.podomatic.com Rowland: http://rowland.podomatic.com Andersen's: http://adonnell.podcast.com Cefn Fforest: http://cefnfforest.podomatic.com Appleby Showcase: http://allanah.podomatic.com Pine Hill School: http://room5.podomatic.com
Early Childhood Educators leading the way!
Mar 9, 2007
262
Description:
Today I had the privilege of working with a group of early childhood educators on the topic of podcasting. It was exciting to see a group of teachers eager to start the podcasting and technology journey with their students, even though those students could possibly range in age from 2 years to 4 years old! In this episode you will hear the goals these educators have set for themselves to start on this ICT journey.
Buddy Class Wanted
Mar 5, 2007
180
Description:
Hi all I am looking for a class to be our 'podcasting buddies' for term two this year (23rd April to 29th June). My students are year 5/6 which makes them between 9 and 10 years old. I would like to explore ways of using enhanced podcasts to explain our culture to students of another culture. I was thinking of starting with having the students create a still image story about their school life and then seeing how the unit progressed. The students will have contact with their buddy class through posting podcasts and making comments on each other's podcasts. So if you are new to podcasting or a podcasting 'oldie' drop me a line and we can plan this unit together. email: jane@pinehill.schoolzone.net.nz skype: janenicholls1 (in New Zealand) Looking forward to making connections :-)
Technology use in home versus school
Feb 26, 2007
560
Description:
I have been listening to a lot of podcasts lately that have been talking about the disparity between the use of technology at home versus school. Students are doing things at home on their computers that they are not able to do at school. With the whole debate about myspace and ethical use of technology it is vital that we empower our students in the use of technology in as many ways as we can. David Warlick mentioned in a keynote I attended that students are beginning to think of all things as 'clickable' even their parents. This resonated with me as I thought of what that really meant. Students are beginning to get used to having power. Power to find out what they want at the click of a button. I'm used to that power. If I want to know I find out. If students want to do something or find something out at home they 'click'. If they want to find out something at school they ask the teacher who may or may not know but they are not given that freedom to continue 'clicking' until they have explored their wonderings to their hearts content. In this podcast I interview two students, one in primary (elementary) school and the other in intermediate school (year 8). These students discuss the difference between their use of technology at home and school. I can add to their discussion though, as they are my children. One mentions that she uses the computer to find out stuff she is interested in and then rearranges that information to help her process it. The other mentions that he likes to find guitar tabs and make music on the computer. I can also add that they do a lot more than this. They explore their world and answer their questions, they create their world through the making of music and movies, they share their world through posting these on youtube and they connect with others through ichat and skype... and much more. Listen to how they use these powerful technologies in their classrooms though...
Conversations continued
Jan 25, 2007
1422
Description: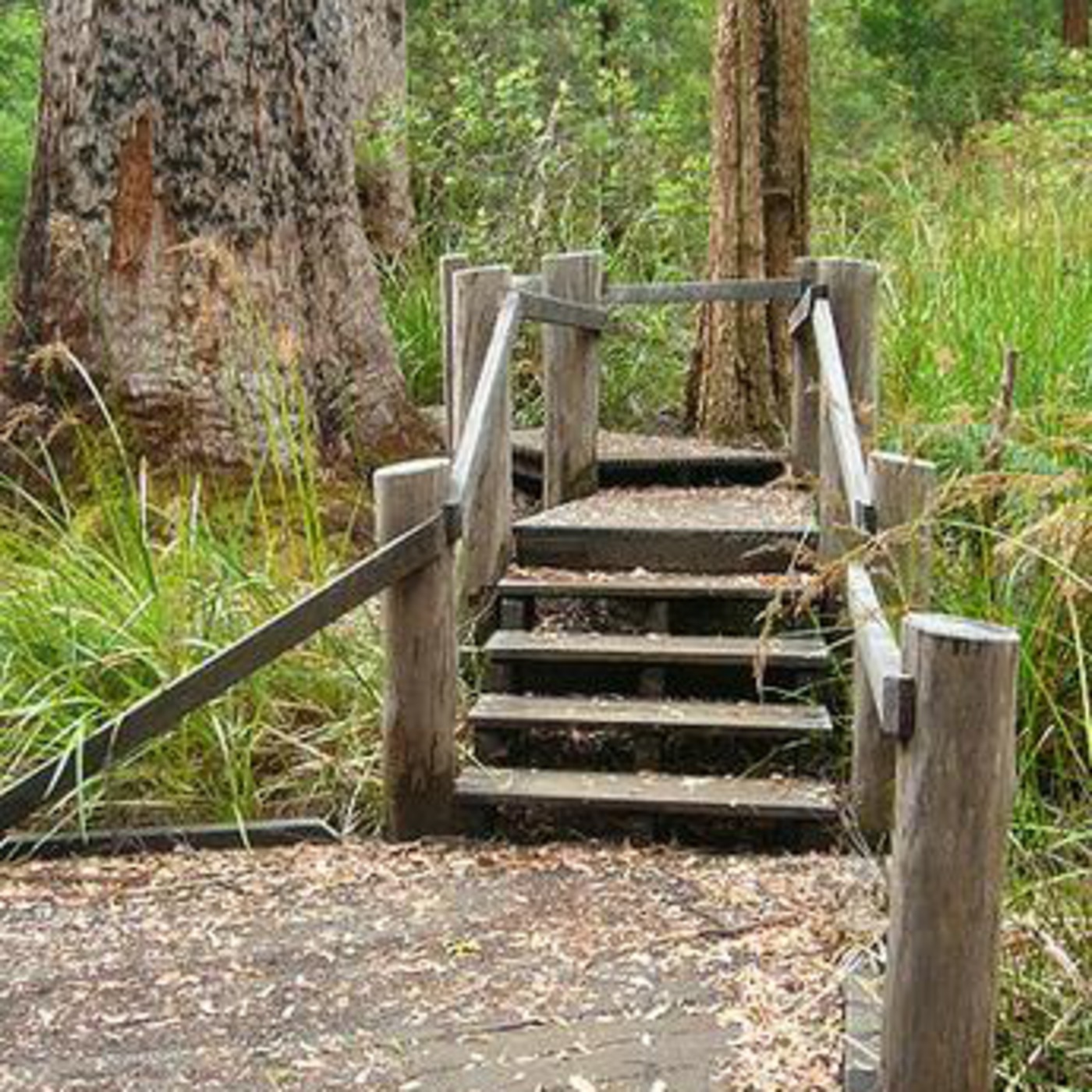 This podcast is a record of the conversation held between two south island New Zealand teachers and a teacher in Wales, United Kingdom. How close we are and how far away we are! The meeting of minds of people from different countries, cultures, lifestyles, yet we share the same passion, effectively teaching our children to function with success in this wonderful world of ours.
Conversations
Jan 24, 2007
833
Description: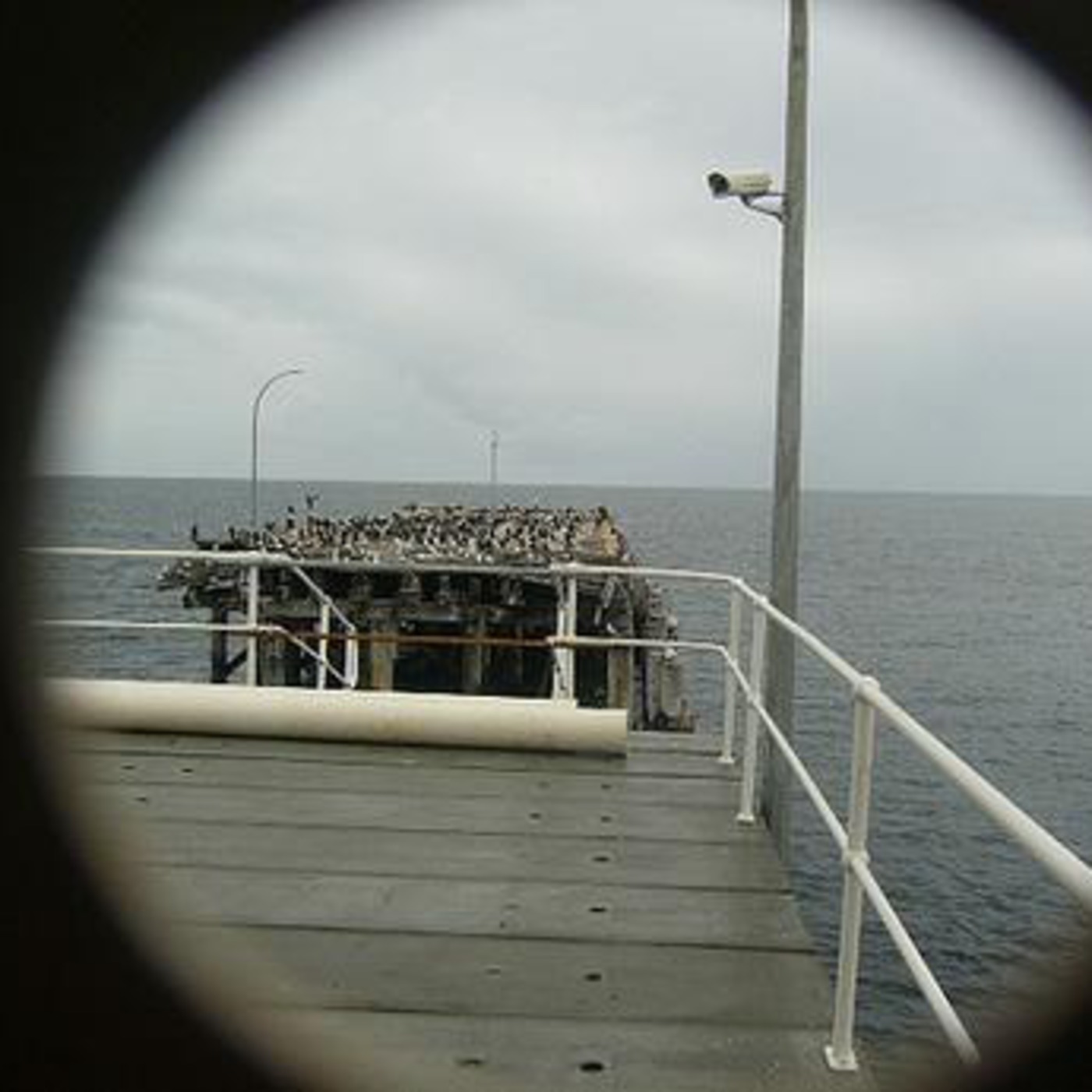 Today I had my first Skype call! I know, a bit slow, but life is so hectic I hadn't got around to it before. I had a conversation today with Allanah, a teacher from Appleby School in Nelson, New Zealand. Allanah has been doing some amazing things in her middle primary classroom with podcasts and blogs. Her class podcast can be found at: http://allanah.podomatic.com/ , and her class blog can be found at: www.moturoa.blogspot.com and her student blog at: http://aakids.blogspot.com/ . This podcast is a conversation about using technology in schools, and our thoughts on podcasting and blogging in the classroom. Hope you enjoy :-)
Pine Hill School Podcasts
Nov 23, 2006
128
Description: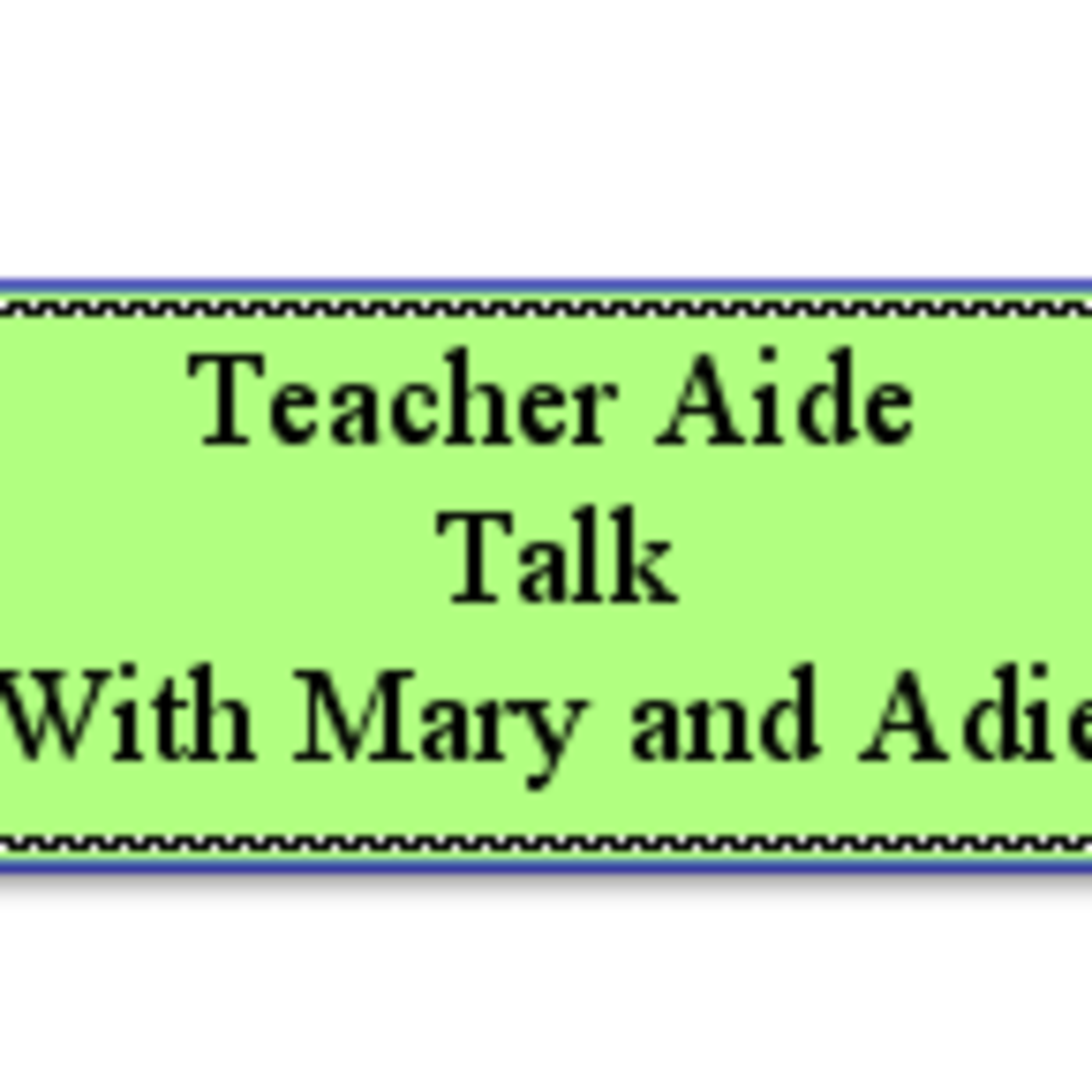 We had a professional development day at Pine Hill School today where the teachers and teacher aides learnt all about podcasting. As I have said before, everything about Pine Hill School is top quality! This is especially true of our teacher aides. In the episode Adie and Mary reflect on a numeracy evening they attended and what this means for our school.
ULearn 06
Oct 4, 2006
607
Description: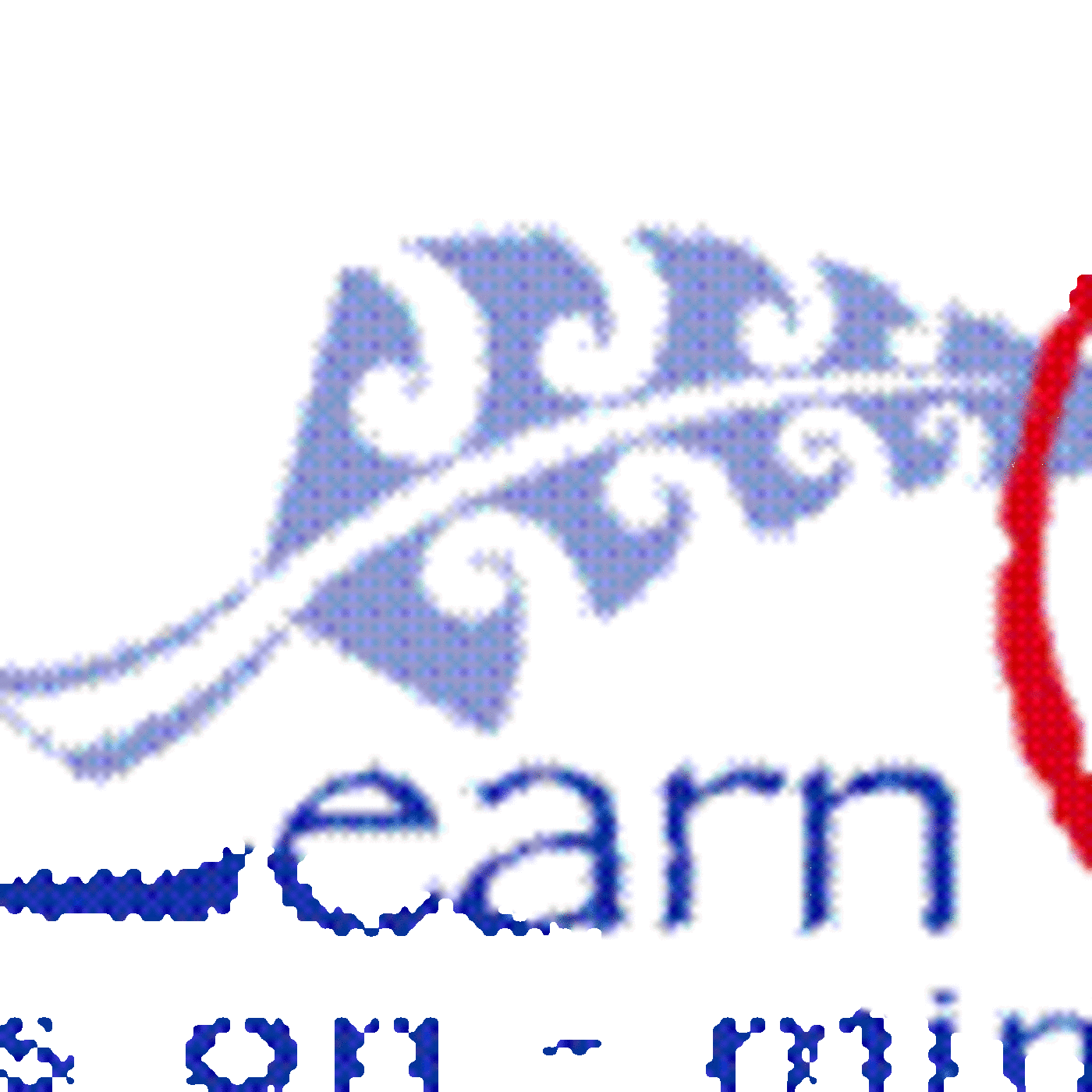 I have just spent a week in Christchurch at the ULearn 06 conference. It was a great learning experience. Speakers of note were Adam Lefstein and Tony Ryan among many others. I have asked my colleagues on this podcast their reflections on this conference.
Putting my money where my mouth is!
Sep 16, 2006
1308
Description: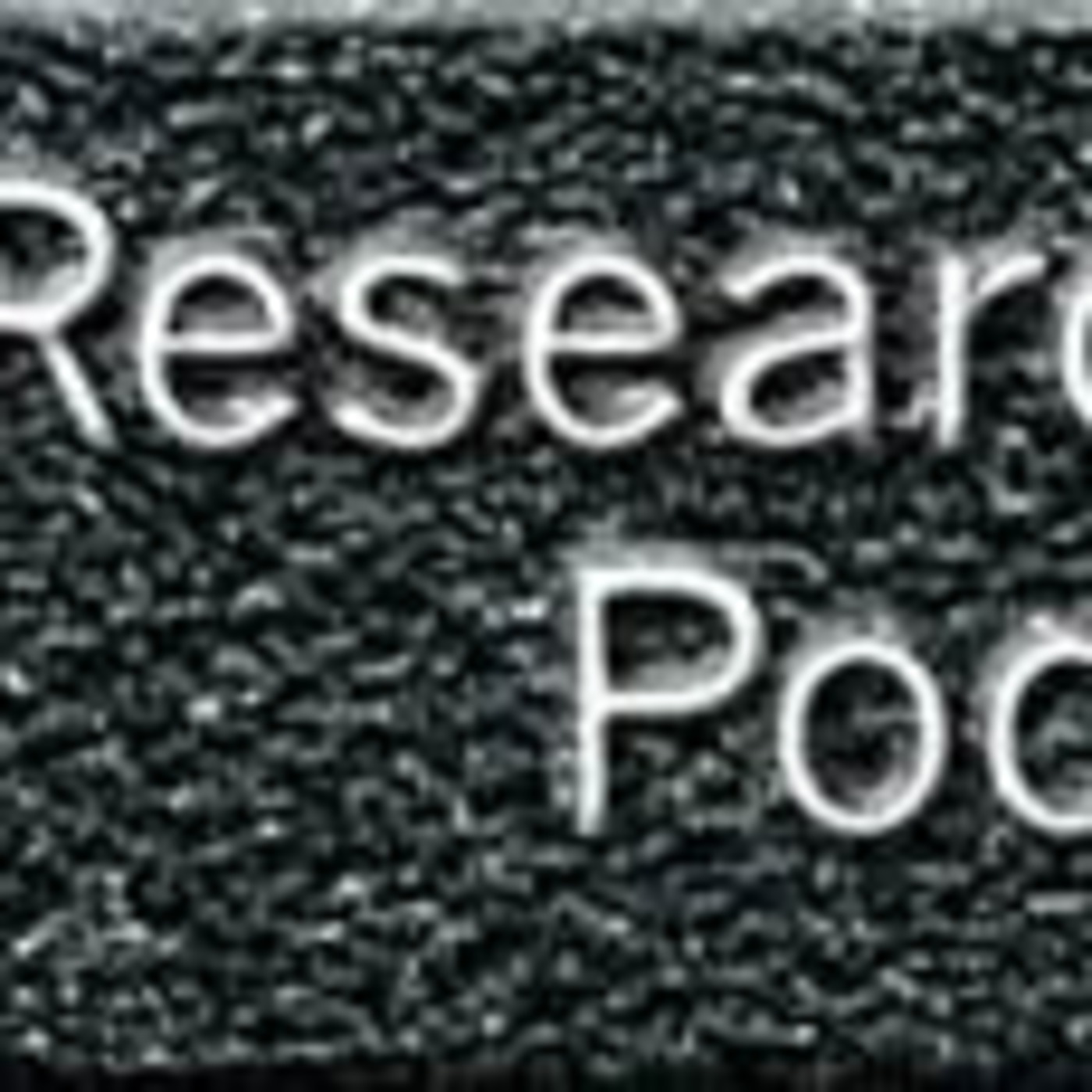 I have been stating that podcasting is improving oral language in my classroom and now it is time to put my money where my mouth is. I decided to conduct research to support or refute this assertion. I gathered data using an attitude survey, audio recordings, video recordings and a reflection journal. This podcast outlines my study and the findings with theoretical backing. I can now say why what I do works. I mention the KPE podcast again in this podcast and the application that I mention for putting a map on your page can be downloaded from http://www.clustrmaps.com. I have two major points in this podcast. The first is that podcasting provides a vital middle step for students when crafting an oral language presentation. It gives them the chance to edit and revise their presentation and experiment when crafting the presentation as they don't have the audience present and can ask for feedback from peers. This means that students can practice, then record, get feedback, refine their presentation and then present it. The next step is to be able to present in person in front of an audience. The second point is that the use of podcasting supports a social constructivist learning environment and this creates thinking communicators and not just proficient speakers.
The marvel of these new technologies.
Aug 22, 2006
331
Description: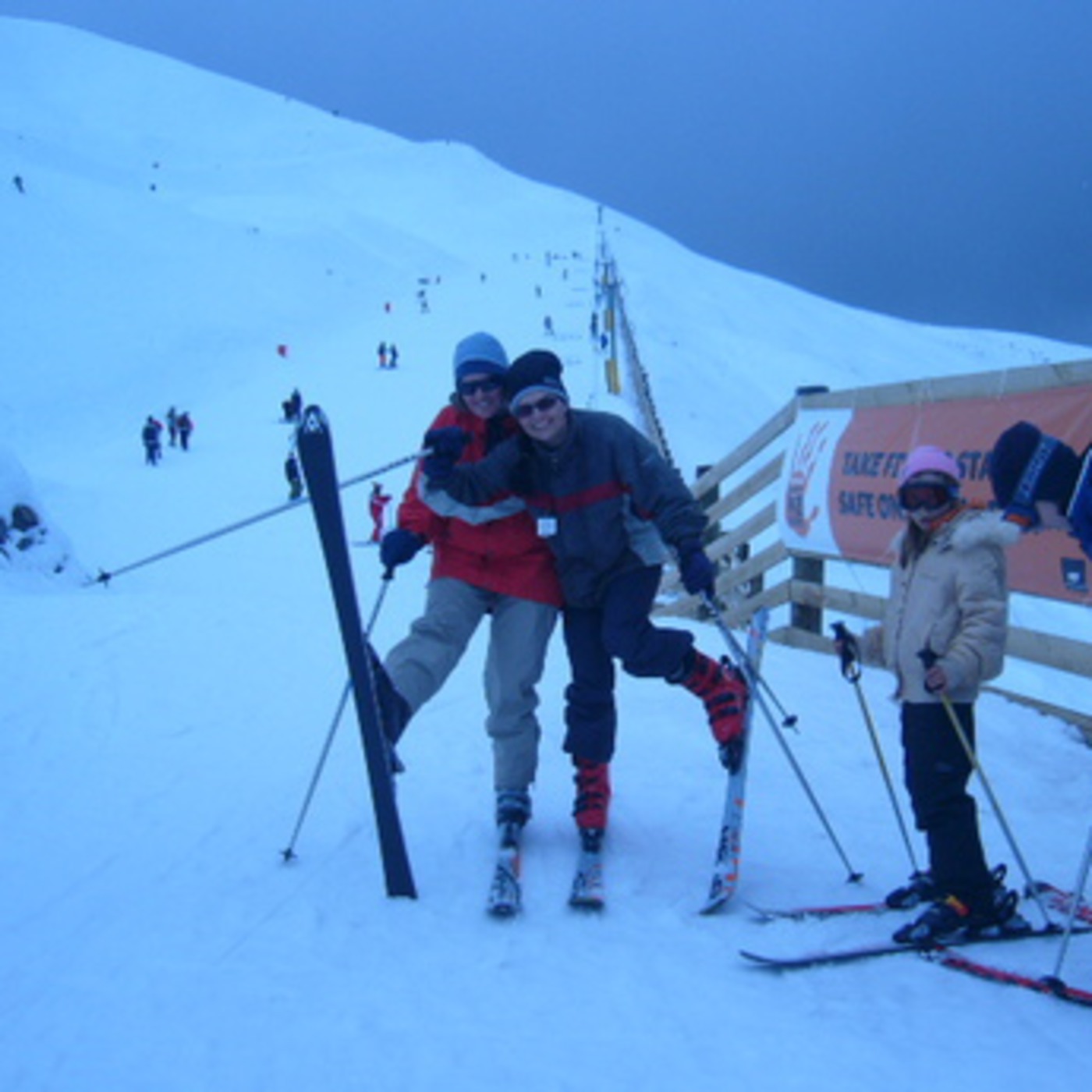 Today in Dunedin we had a snow day. This is when the weather is bad and all the schools in the area decide that students would be better off at home because of the conditions on the roads etc. Today I further learned about the beauty of web 2.0 features as I managed to teach and learn with a student while we were both in our respective homes. I discuss in this episode how to separate your web sites in iWeb and access a web site from two separate computers. For more information go to http://web.mac.com/will.englefield/iWeb/WillG4PB/2Macs1Site.html There is also a section on the apple support page that explains it further under the heading" iWeb 1.1: Changing your Domain file default location"
Impressions of Pine Hill School
Aug 6, 2006
268
Description: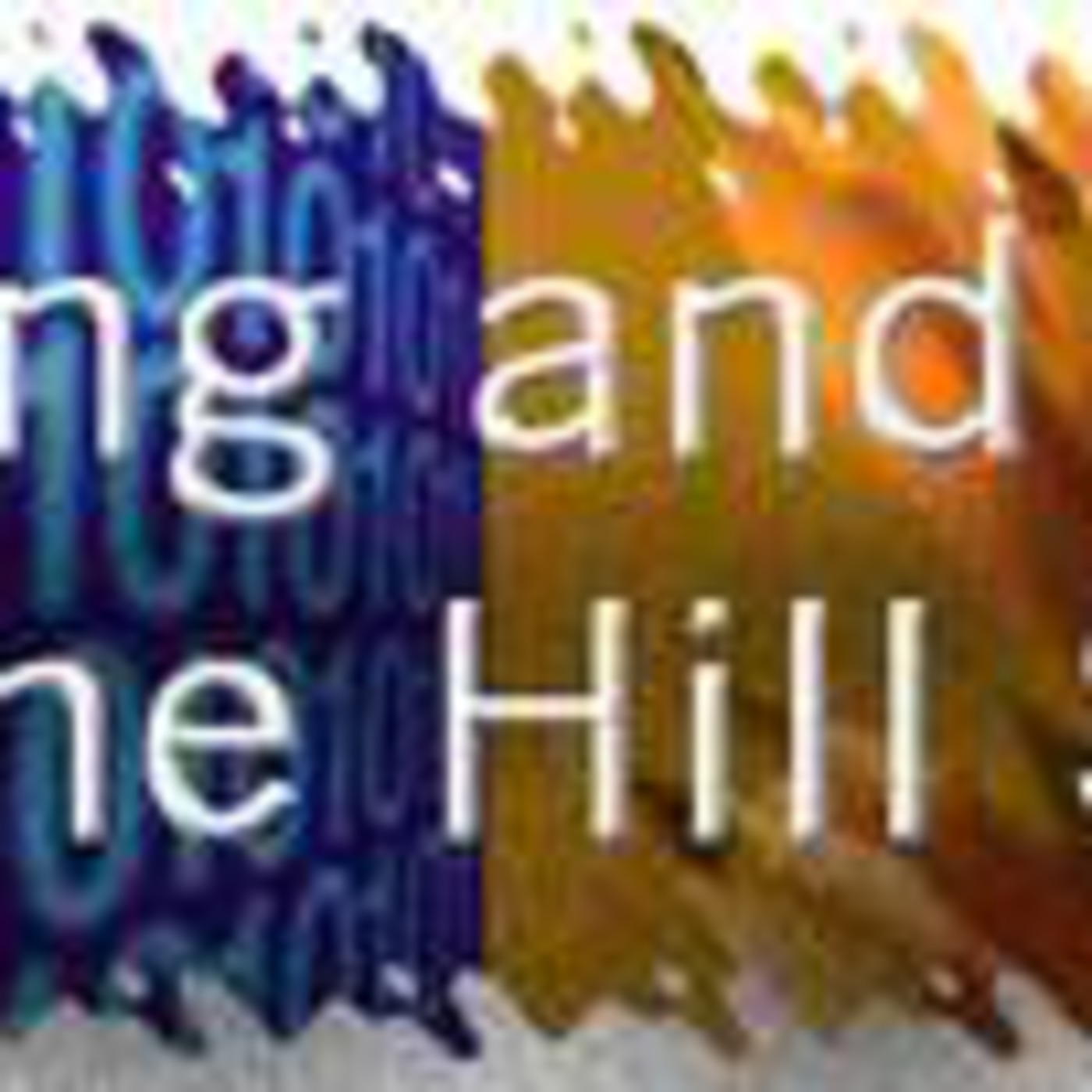 Over the past two weeks we have had two groups of teachers visit our school from the middle of the South Island of NZ to have a look at our learning and teaching programmes. During one of these visits two of my students decided to interview the teachers about their first impressions of our school. I was very proud of how my students could articulate their learning. An interesting element was that my students seem more at home speaking into a computer than did some of their interviewees... I think podcasting is having an impact on their confidence, oral language abilities and their ideas of themselves as global citizens! I've said it before... Podcasting is doing amazing things for my students :-) Enjoy
Further adventures in Podcasting
Jul 6, 2006
640
Description: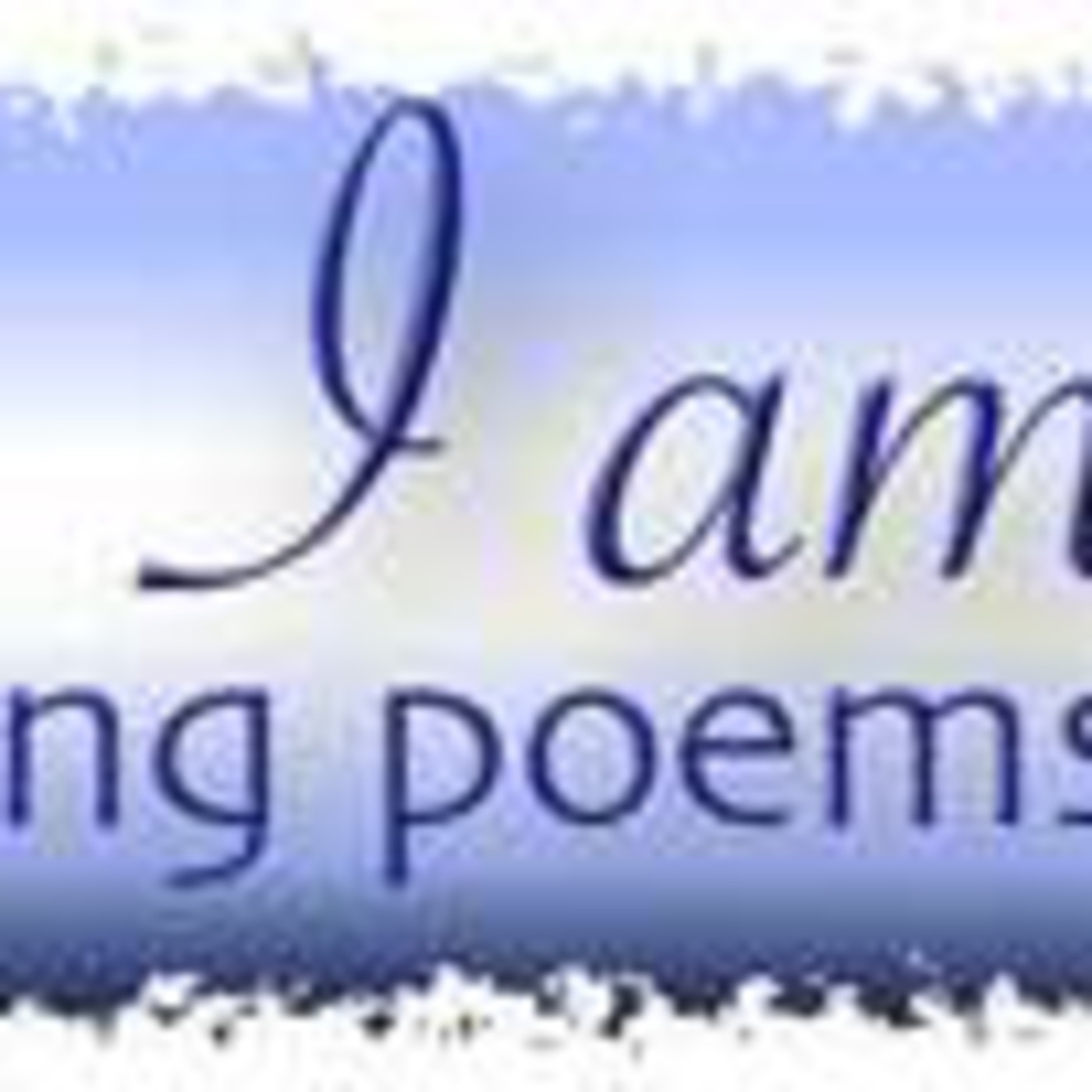 In this episode I outline the language unit I taught this term which resulted in my students podcasting their original pieces of poetry. It was an amazing journey and all students were proud of their accomplishments. The students were given a timetable to plan their own week in which they had to complete some reading, maths, writing and complete their podcasts. I had no management issues at all. The students were so focussed on their tasks and so involved in their learning that I just helped out when I was needed. I only let the students completely run their own learning for one week of the term but they really enjoy it. And the results speak for themselves. The podcast below, A Poem by Jade, is one of the resulting poetry podcasts. I would be really interested to hear from other teachers who have used podcasting in interesting ways in their classrooms. (The images in this podcast are a selection of photographs taken by my students in this unit)
I am so scared - A poem by Jade
Jul 6, 2006
118
Description:
This episode is an example of the podcasts created by my year 5/6 students (8-10 year olds) based on the poetry unit I described in my previous post. I was so blown away by the learning involved in this unit and I will go into this in depth in my next post. Sit back and enjoy this poetry podcast, all work was completed by Jade and Rachel. For other poetry podcasts you can visit our class page at http://www.room5.podomatic.com.
Podcasting in the classroom
Apr 24, 2006
726
Description: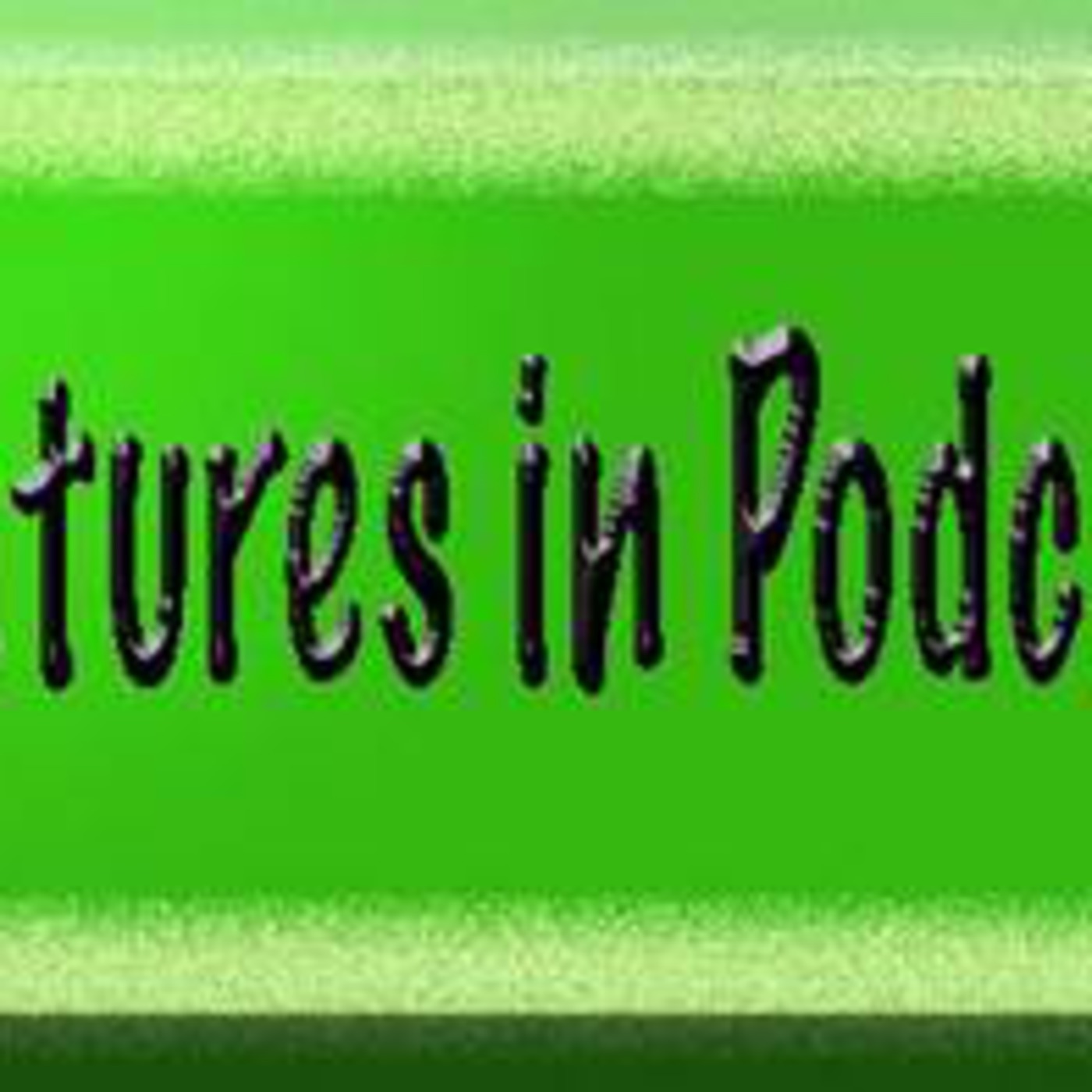 In this episode I explain how I use podcasting in my classroom to enhance my literacy programme. The podcasts that I mention are KPE - http://www.ptengland.school.nz/index.php?family=1 Room 208 - http://bobsprankle.com/blog/ and Room 5 - http://www.room5.podomatic.com If you want to know more about podcasting, the podcast by Bob Sprankle called Bit By Bit - http://bobsprankle.com/bitbybit_wordpress/ does a good job of talking you through why and how to use podcasts in your classroom.
Starting the Year with the Brain in Mind
Feb 20, 2006
634
Description: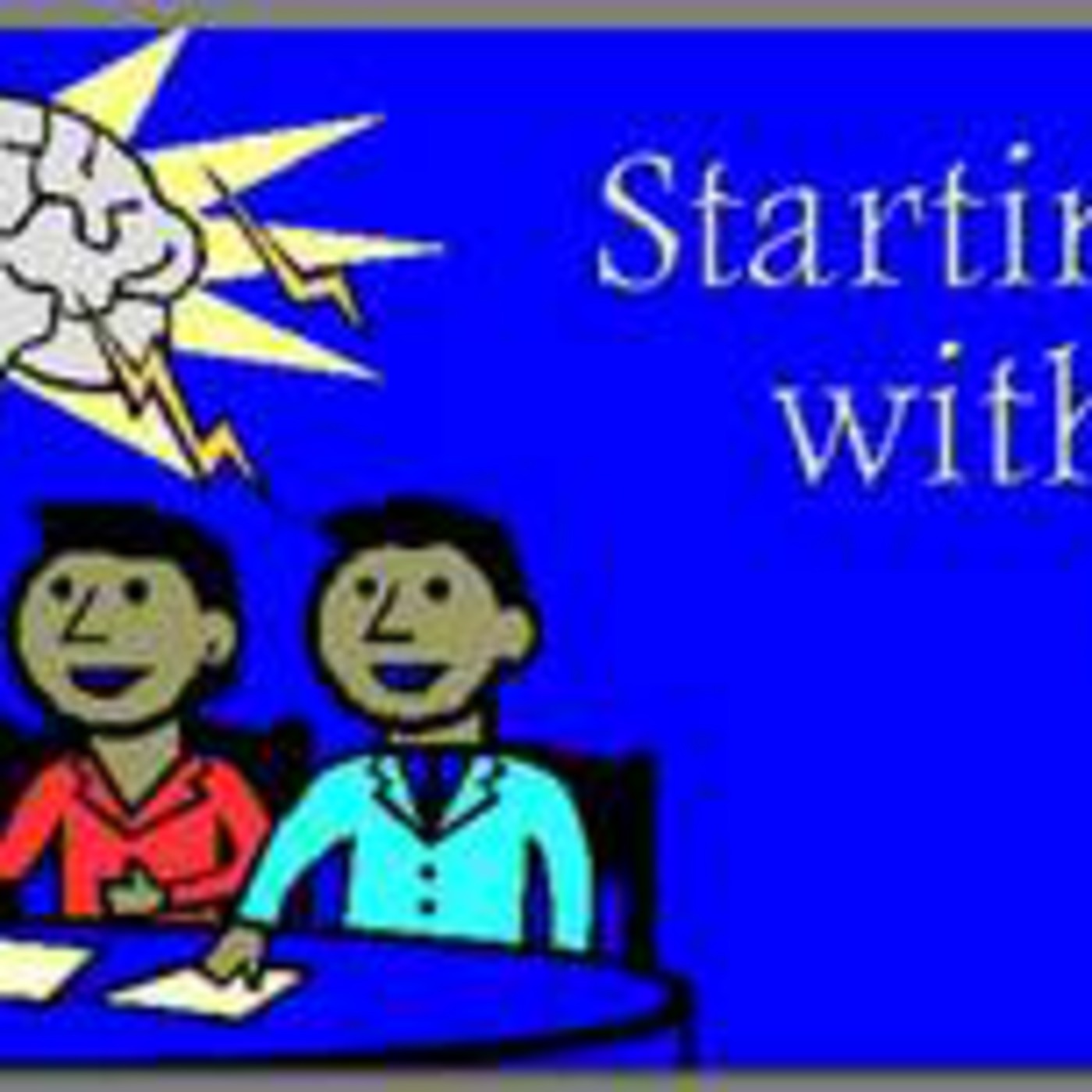 I have been asked the question on numerous occasions, 'How do I get my students to take responsibility for their own learning?' My answer to this question is that they need to understand how to learn effectively. To do this in my classroom I start the year with a unit on the brain and how it works. By the end of this unit students identify that class time is learning time, and what and how much they learn depends on the decisions they make in class. A good resource for this unit is "Learning to Learn" by Christine Ward and a website I found useful was www.brainconnection.com. Let me know what you think, do you have anything to add to my description of this unit? Have you taught anything similar and have some great ideas to share?
The Biography
Feb 9, 2006
602
Description: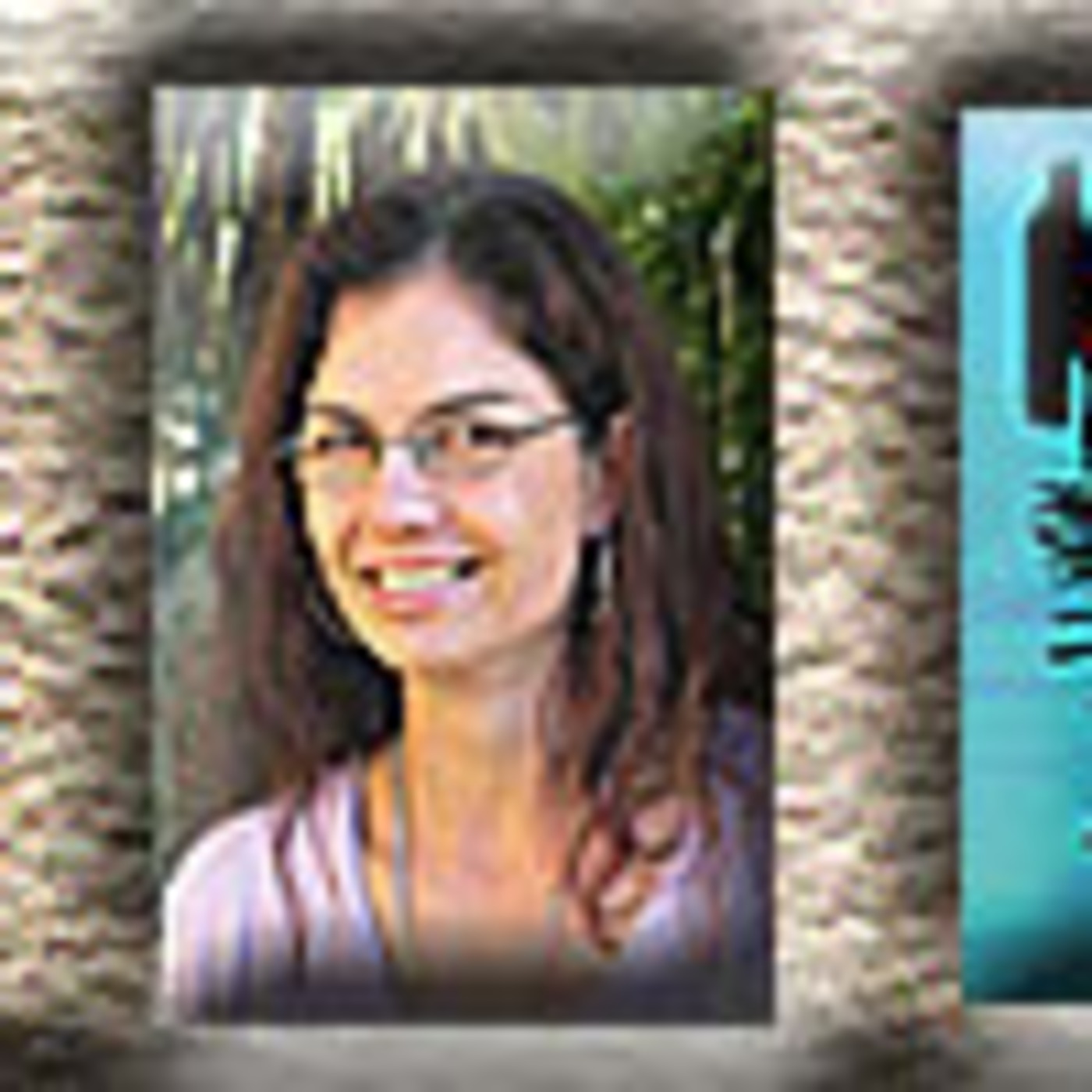 This podcast is an introduction. I thought I would introduce myself and my teaching background as well as my personal journey in discovering and using ICT in my classroom.
Get on board. Has the ICT train left without you?
Feb 2, 2006
711
Description: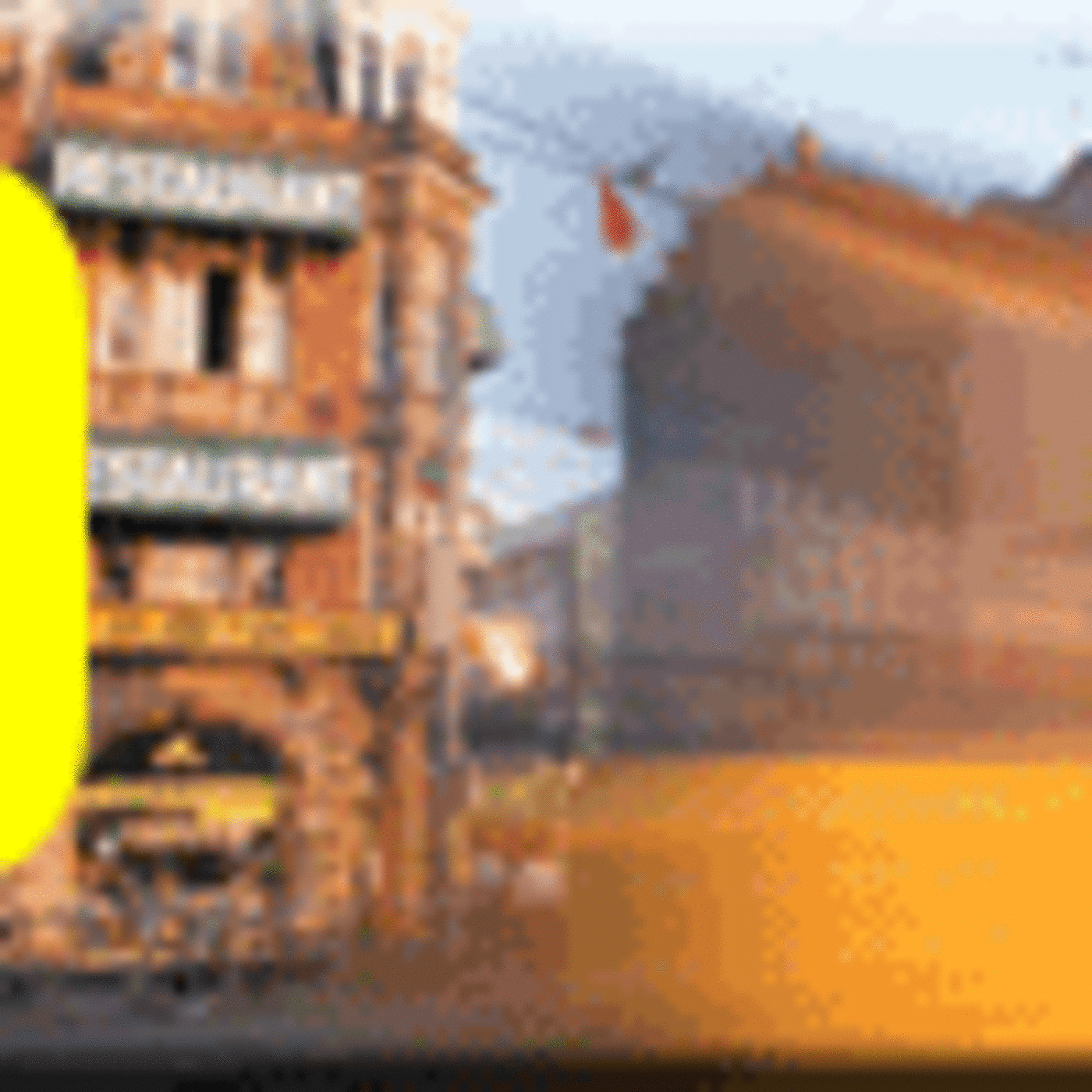 On Sunday I went to Invercargill to hear Ian Jukes speak about the future of technology in our schools. It was so thought provoking that I had to podcast about it. He has a wealth of resources and information on his website at www.ianjukes.com and I encourage you to take a look. If you are reticent about using ICT in your classroom, listening to Ian Jukes will show you why you must get on board and do so quickly. As the title of one of his presentations says, 'there is a freight train coming'. We need to get on board so that our students will not be left behind.
Creating an ICT environment Part 1
Jan 27, 2006
704
Description: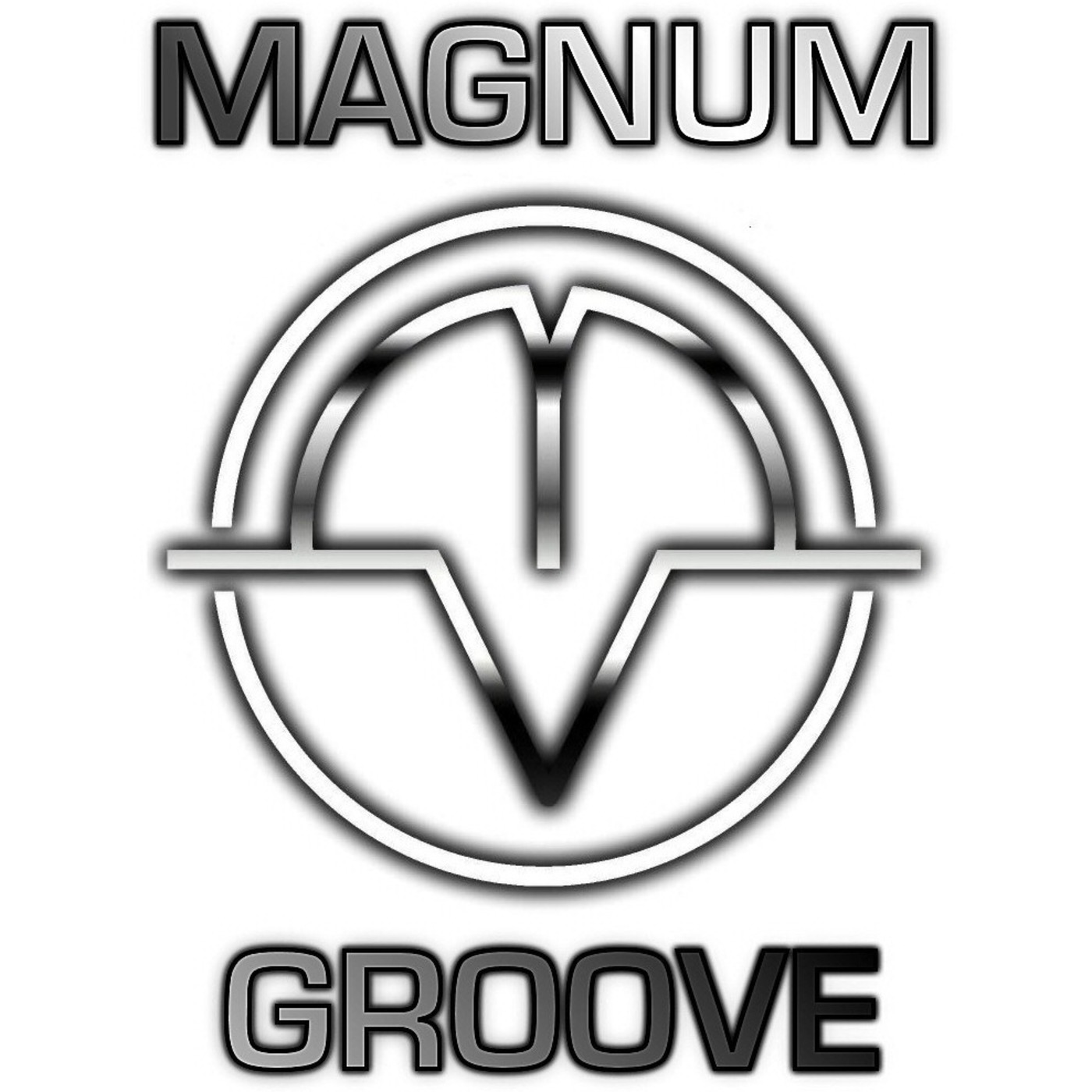 This podcast is aimed at taking you through the journey of using ICT effectively in your classroom. I am starting at the beginning looking at classroom environment and this is just a general introduction. The Kath Murdoch website mentioned in this podcast is: http://www.ltag.education.tas.gov.au/planning/models/inquirymodel.htm
Creating an ICT environment Part 1
Jan 27, 2006
704
Description: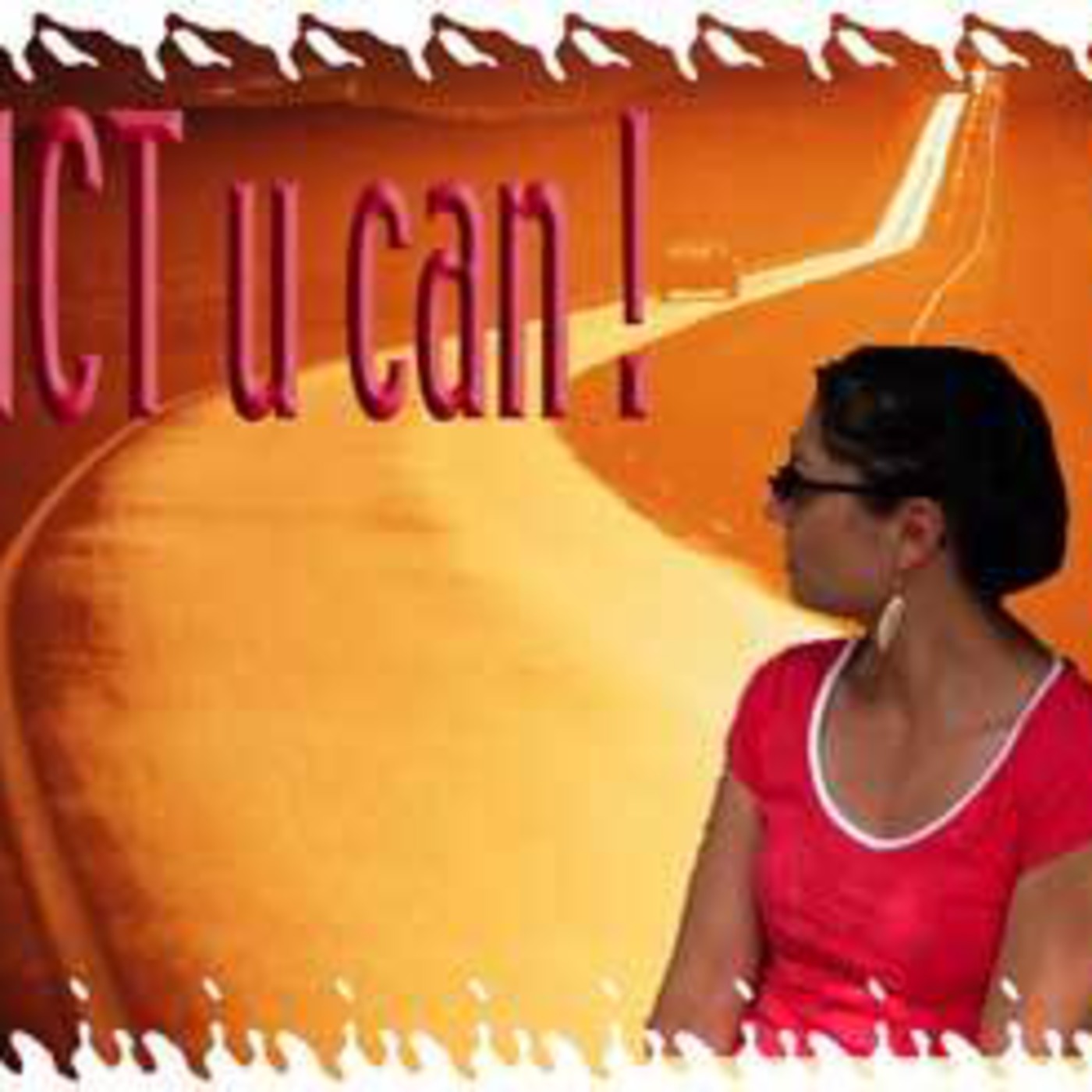 This podcast is aimed at taking you through the journey of using ICT effectively in your classroom. I am starting at the beginning looking at classroom environment and this is just a general introduction. The Kath Murdoch website mentioned in this podcast is: http://www.ltag.education.tas.gov.au/planning/models/inquirymodel.htm